Fidelity Digital Assets Expands Operations into Europe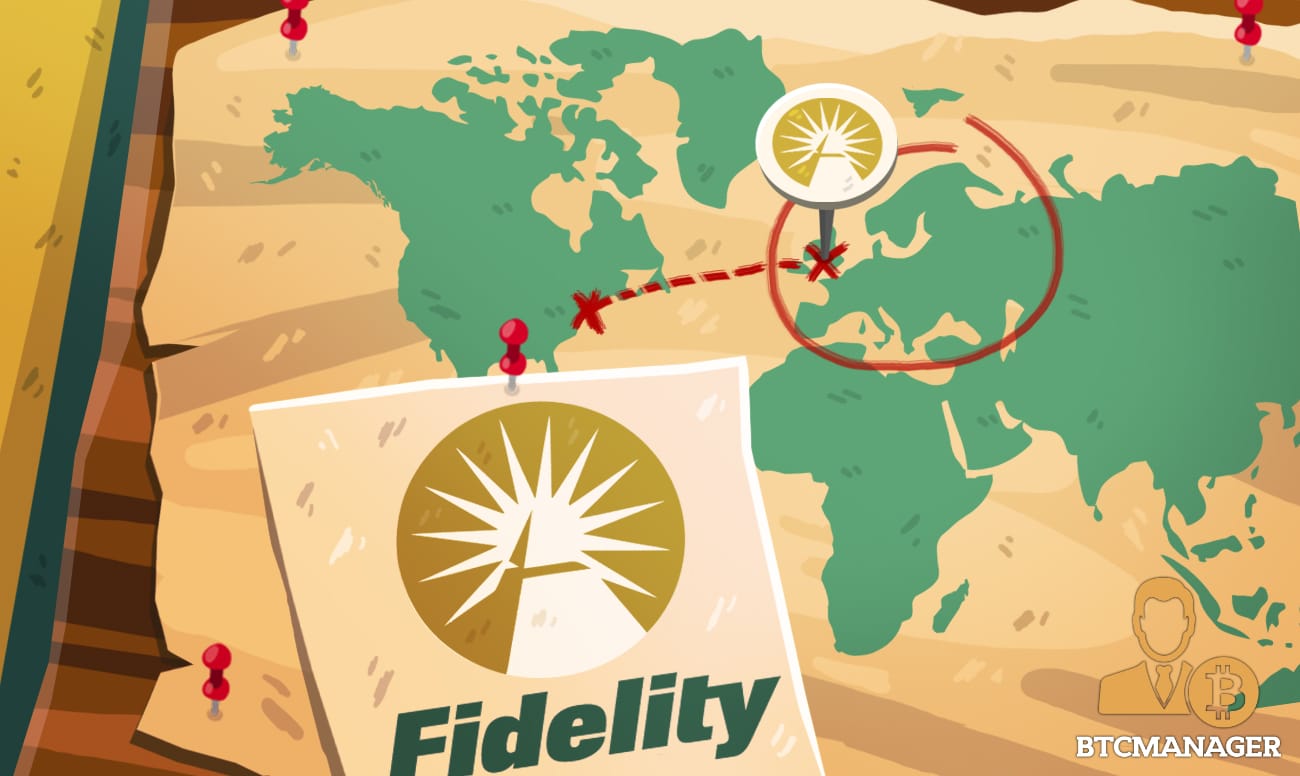 In a press release issued on December 17, 2019, Fidelity Investment's cryptocurrency arm – Fidelity Digital Assets – announced that it is expanding its business operations into Europe through the U.K.
Capturing the Market Across the Atlantic
Fidelity Investments is inarguably one of the most well-known and significant financial institutions across the globe that has ventured into the volatile cryptocurrency space. The Wall Street giant launched Fidelity Digital Assets last year in the U.S. which seeks to satiate the institutional appetite for digital assets like Bitcoin (BTC).
Now, the digital assets arm of the financial institution has decided to expand its operations into Europe. The press release states that Fidelity Digital Assets will offer access to enterprise quality-custody and trade execution services for digital assets to investors such as hedge funds, family offices, and market intermediaries.
Fidelity has named Chris Tyrer as Head of Fidelity Digital Assets in Europe. He said:
"The demand we've seen for Fidelity's digital asset custody and trade execution services has been borderless, and we're scaling our business to operate in a variety of jurisdictions to support this industry for the long-term."
Adding:
"In doing so, we're building on the commitment to make digitally-native assets, such as bitcoin, more accessible to institutional investors."
A representative from Fidelity reportedly said that the firm will require no additional regulatory licenses to operate its business in Europe. Michael O'Reilly, CEO, Fidelity Digital Assets, told Financial News:
"Obviously we'll make sure that we're compliant with any U.K. or any other licenses that are required, but at this point our understanding is that we do not require any additional licensing to do this in the U.K."
Prominent Financial Institutes Gearing up to Take the Biggies
It's not often that one comes across situations where a multi-trillion dollar entity is an underdog. However, in the Wild West of the cryptocurrency industry, the status quo is hardly the norm.
Currently, businesses that made their name in the crypto industry like Binance, Coinbase, Kraken, and other cryptocurrency exchanges usually enjoy a greater power compared to the Wall Street financial institutions like Fidelity and Bakkt that have entered the industry recently.
That said, Fidelity and Bakkt are, without a doubt, taking the fight to the industry heavyweights by continually looking to expand its suite of services and products.
As reported by BTCManager on December 9, 2019, Bakkt had launched Bitcoin Options and cash-settled Futures Contracts for digital assets investors.