Filecoin Enters the DeFi Market With Wrapped Filecoin (wFIL)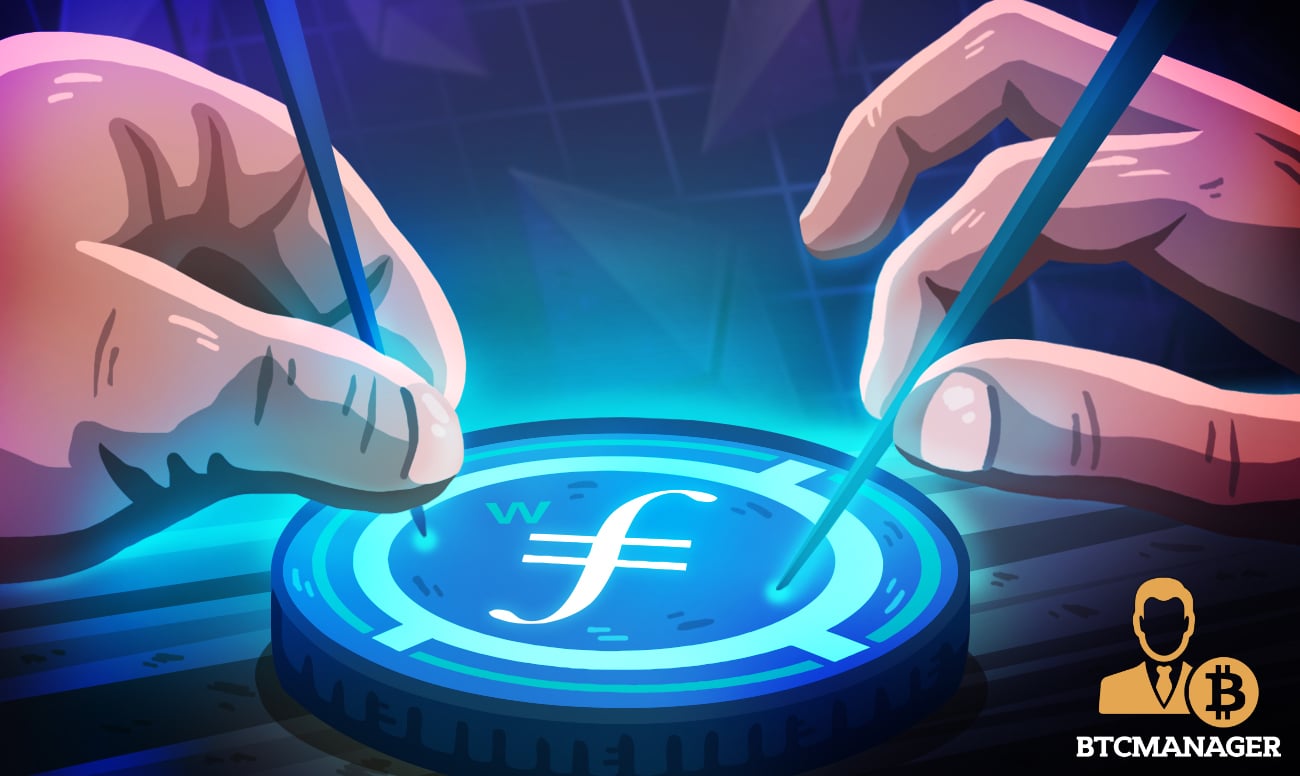 Cryptocurrency custodian Anchorage has declared the addition of a Wrapped Filecoin (wFIL) token on its platform. Anchorage has joined hands with Tokensoft to draw Wrapped Filecoin to the DeFi world.
Anchorage Joined Hands With Tokensoft
In collaboration with Tokensoft, a white-label platform & custody resolution provider, Anchorage is operating on drawing an expanding amount of liquidity, the company stated in an official blog post.
The official post further stated that through Wrapped, Anchorage and Tokensoft are operating together to connect layer one protocols with Ethereum for enhancing the efficiency of assets on non-native blockchains, all while providing network associates extended exposure to the underlying asset itself. 
Wrapped Filecoin is a part of the Wrapped program intended to draw cross-chain assets to the Ethereum blockchain. Now, this move could deliver much-required liquidity to the Filecoin storage market.
The post stated :
"We're proud to offer a solution that brings one more way for institutions to securely participate in the digital asset space, and excited for wrapped Filecoin to join our expanding list of wrapped layer one assets."
Wrapped Cross-Chain Tokens and the DeFi Mix
The official post further elaborated that just like wrapped Zcash (wZEC), wrapped Filecoin enables users to engage in a large and growing list of decentralized applications like Compound, Maker, and Uniswap; all while preserving exposure to Filecoin itself. Today, there are already pools of wFIL available on Uniswap, Sushiswap, and Mooniswap.
Colin Evran, Head of Ecosystem for the Filecoin project said :
"Wrapped Filecoin will enable some really creative DeFi products that create huge opportunities for Filecoin miners and storage users."
He added that they've witnessed several innovations happening daily from various institutional and individual interests in the decentralized storage sub-space. For this reason, they are excited once DeFi and decentralized storage fully integrate.
In the coming days, Anchorage and Tokensoft look onward to connecting an expanding list of assets to Ethereum. Wrapped Filecoin can be accessed on decentralized exchange Uniswap, and both Anchorage and Tokensoft intend to append cross-chain abilities to extra native tokens in the coming days. From a technical viewpoint, wrapped Filecoin depends on Tokensoft's ERC-20 standard.