Finance Upstart Utilizes Bitcoin and Ethereum Trading to Finally Break Even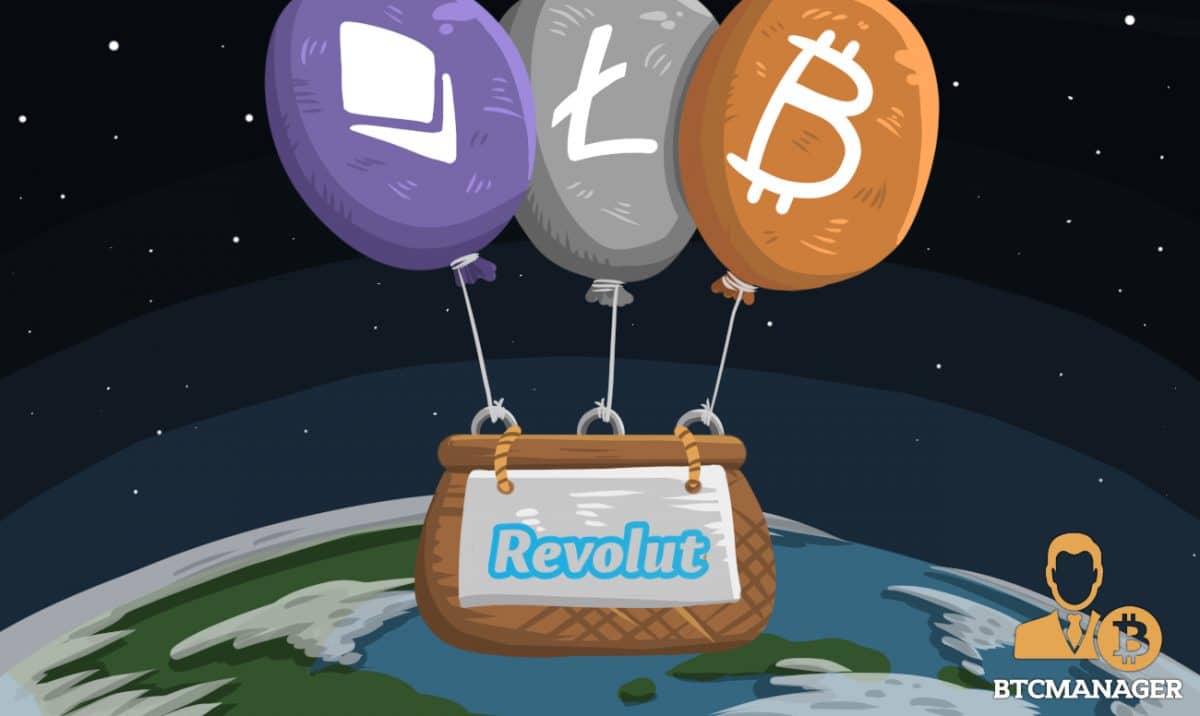 While many people who have invested in cryptocurrencies have made fortunes as a result of getting in at the right time, in traditional financial markets, there is certainly nowhere near the level of volatility as is seen with crypto on a daily basis.
Revolut's Popularity Surges on Crypto Offerings
Revolut is a financial technology firm that has their offices in London, and it was in December 2017 that they managed to break even for the first time. The reason for this positive result was thanks to the introduction of a service that allowed people to convert and easily hold digital currencies.
According to figures released by the company, they have attracted over 500,000 new customers in December 2017 and January 2018 combined, which means that they have about 1.5 million customers on their platform in total.  They have been in business for three years, so this is a significant turn of events as they have been making losses up until December 2017.
It was at the start of December that they initially began to offer ethereum, bitcoin, and litecoin after they entered into a partnership with the Bitstamp crypto exchange.
They have also attributed some of their positive performance down to offering new lines of products and services, such as geolocation travel insurance, as well as having expanded their teams in Scandinavia, Spain, Germany, and France.
They are now reaching active daily users of 350,000, with 800,000 active users on a monthly basis. The growth in their users is a vast improvement from respective figures of 100,000 and 600,000 just six months previously.
Global Reach Favored Over Profits
Revolut is mostly concerned with their expansion as of this moment in time rather than strictly being profitable. Revolut is not the first instance that showcases how adding cryptocurrency services can lead to an uptick in the fortunes of a finance company.
Robinhood is a brokerage app, and they saw their user base increase from three million to four million since November 2017 as a result of allowing crypto trading on their platform.
Of course, there are risks associated with offering crypto related services. There are significant levels of volatility in the crypto markets which means that substantial losses can be accumulated in a short space of time. Due to the volatility and expected losses, Merrill Lynch decided not allow their customers and financial advisers to buy bitcoin.
There are also challenges associated with keeping platforms and wallets safe from hackers and scammers. Bitstamp is one of the biggest digital assets exchanges in the world, and they have their data used by the CME Group for pricing in the bitcoin index. Despite their size and resources, they were hacked back in 2015 and had bitcoins worth $5 million stolen from them.
The threat of hacking is one of the leading reason why Revolut have vowed to keep their customer's digital currency kept offline in cold storage to prevent hackers from getting access to it. They have not gone into further detail about their security protocols as this is, of course, sensitive information.