First Bitcoin ATM Installed in Liverpool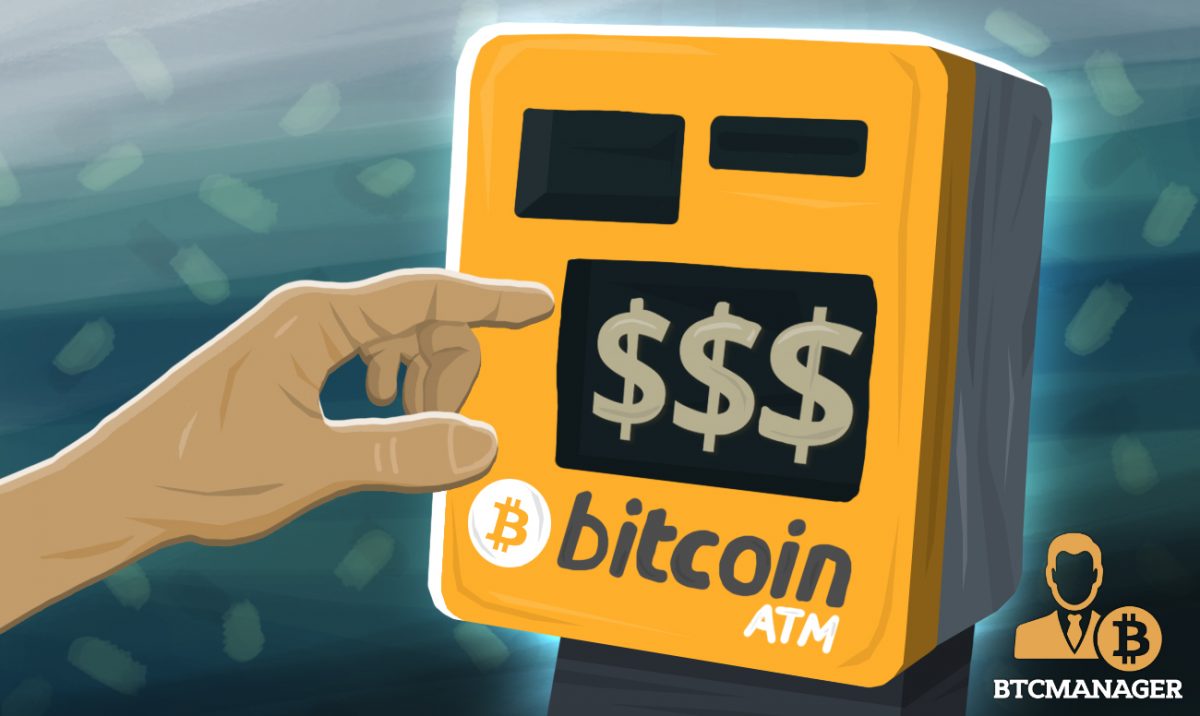 Acting as a boon for the crypto aficionados of Liverpool, a U.K.-based digital currency ATM operator, AlphaVend, has established the city's first bitcoin ATM in Liverpool. Located at Herman Vapes, an E-juice center, the accomplishment is looked forward to providing convenience to digital currency lovers and beginners in the field.
Bitcoin Dispenser for Liverpudlians
Purchasing bitcoin may come off as a complicated task, but bitcoin ATMs makes the task easy even for the novice in the industry.
Alphavend announced the milestone on May 21. The ATM is stationed at 15 Cases St, L1 1HW, and the users can use the machine between 10.00 am to 5.30 pm Monday to Saturday and 12.00 pm until 4.00pm on Sundays. Located in the heart of the city, Herman Vapes has a high footfall every day of the week.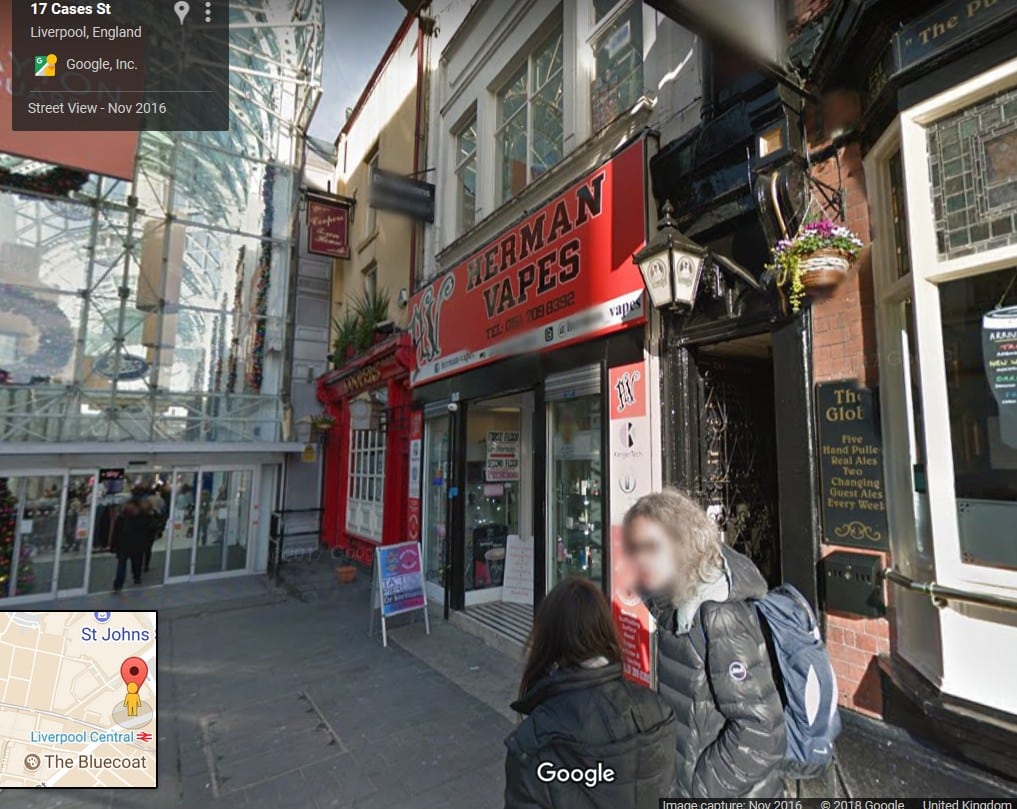 Image: Google Maps
Referring to the installation, a spokesperson for Herman Vapes said:
"We are really excited to be the location chosen by Alphavend for the first ever bitcoin ATM in Liverpool, and we are sure it will attract plenty of interest."
Earlier in 2018, former Liverpool F.C. striker Michael Owen revealed his partnership with Singapore-based blockchain startup Global Crypto Offering Exchange (GCOX) to issue a cryptocurrency, apparently named OWN coin. GCOX is known to facilitate celebrities to develop their own coins.
UK Relatively Friendly to Crypto, But Taking Cautious Approach

As bitcoin is receiving overwhelming recognition, the U.K.'s Financial Conduct Authority has tried it's best to accommodate the advancement of digital currency while simultaneously setting safeguards for investors.
Martin Walker, director of the Centre for Evidence-Based Management, told the Express newspaper, there are "very good public interest grounds for putting in place the most restrictive regulatory regime possible around cryptocurrencies, banning where necessary and possible," thus making it a questionable issue.
According to Coin ATM Radar, there are 134 bitcoin/crypto ATMs in the United Kingdom, in the lead compared to many other European countries that are riding the crypto wave; only Austria has more ATMs totaling 165. Cryptocurrency ATMs are considered as an uncomplicated way of purchasing digital assets, with the UK is moving at a much faster pace toward the installation of bitcoin ATMs.
Do crypto ATMs come handy? How widespread will they be in the near future? Let us know your views in the comments section.