Fold Kickbacks Adds Airbnb to Rewards Program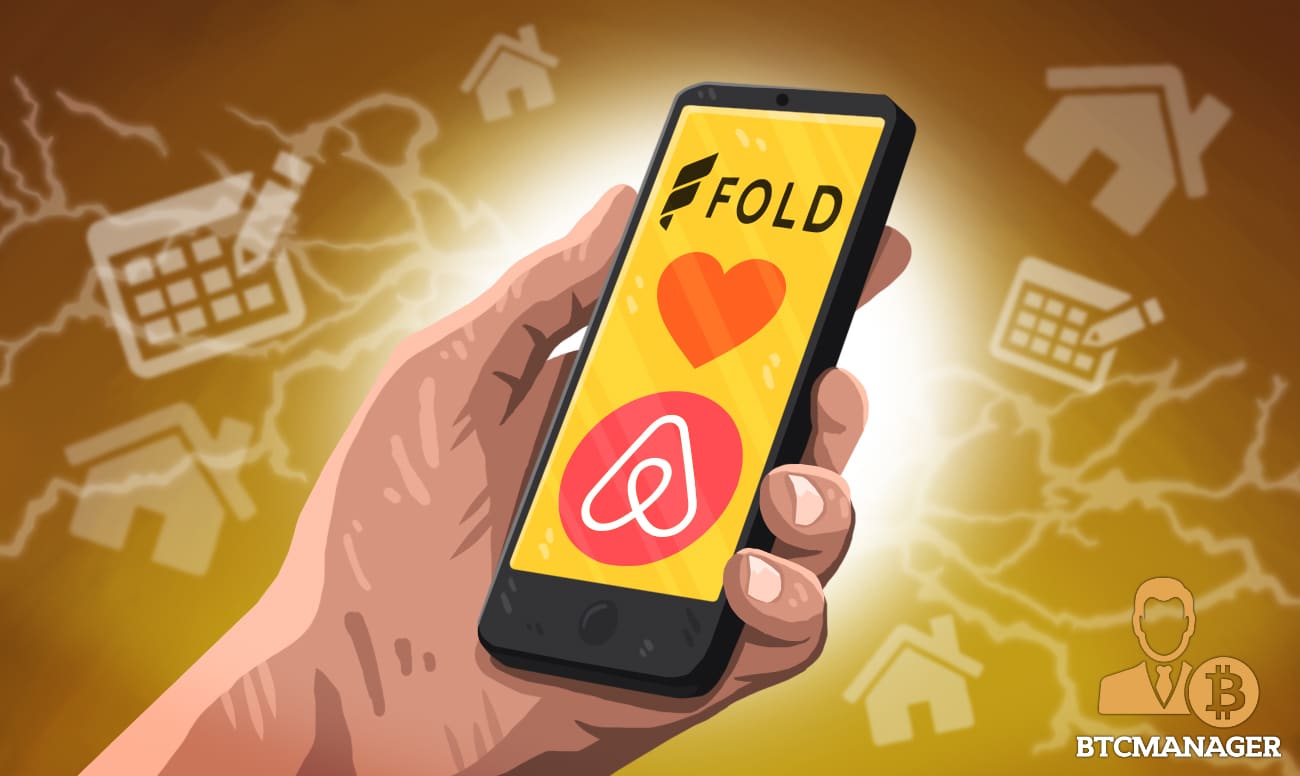 Bitcoin-based payments app Fold has added support for Airbnb. Customers can now earn a 3 percent cashback in Bitcoin when they book Airbnb accommodation through the Fold app; many large companies are being added to bitcoin reward programs, and Fold has already integrated the likes of Starbucks and Amazon, November 12, 2019.
Providing Real Value
In a world where the narrative for Bitcoin has transcended from a pure payments network to store of value, earning bitcoin back on purchases is proving to be an amicable use case.
Fold recently launched its rewards program, Fold Kickbacks, and has added support for major retailers. The app is only functional in certain North American and European countries, but support is expected for new regions in the future.
Earlier this year, Fold raised capital to develop a fiat payments portal natively within the app. Integrating this will open them up to a whole new demographic of people, and could do wonders for bootstrapping mass adoption.
With Fold Kickbacks, users can earn a cashback of up to 4.5 percent on purchases with major vendors like Amazon, Burger King, Uber. Nothing speaks to the average Joe like money back on a purchase, so this the integration of fiat payments will be truly revolutionary.
Earning Bitcoin is now a Use Case
The payments ecosystem in cryptocurrency is rife with companies like Lolli and Fold that are trying to bolster their own adoption by offering money back to customers.
As awareness for Bitcoin's monetary framework and disinflationary properties grows, it wouldn't be a stretch to assume more people will try to exclusively make purchases in this manner. At the same time, expecting the common man to understand why inflation erodes the value of their money and show an active interest in defeating that phenomenon is also a stretch.
Leaving the future aside, Bitcoiners are wholeheartedly embracing adoption through earning. They view Bitcoin itself as an asset that abides by the fundamental properties of both money and appreciative assets.
If the offer for a "sats back" is a 3 percent rebate, it means customers are effectively spending 97 percent of their purchase value on the product, while exchanging the remaining 3 percent for bitcoin. Quite an interesting way to think about broader adoption.