Forbes Announces Partnership with Civil to Publish Content on a Blockchain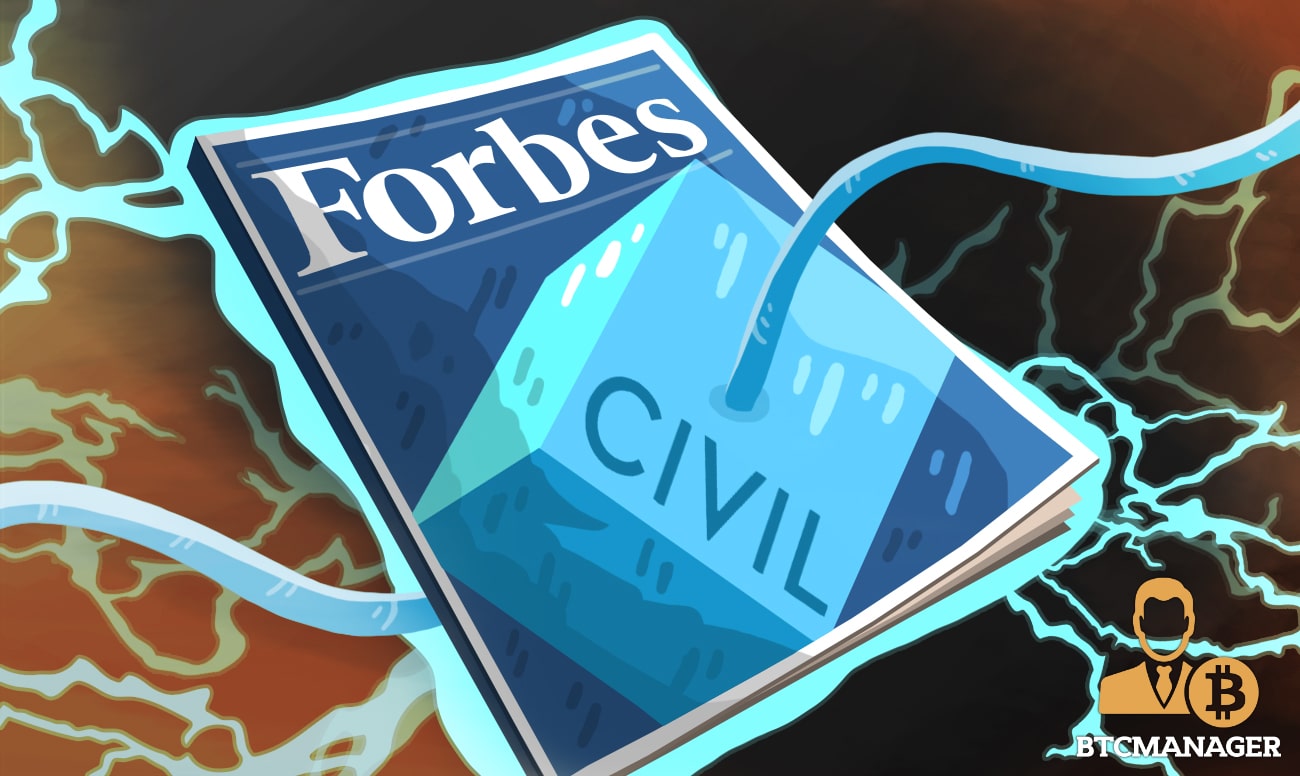 Business media giant Forbes has partnered with Civil, a blockchain-based firm, with the intention of using a decentralized network to publish content, the company's co-founder Matt Coolidge announced in a press release on October 9, 2018.
Forbes Becomes the First Major News Organization That Embraced Civil
Civil, an Ethereum-based platform that promises a comprehensive solution to create a decentralized marketplace for sustainable journalism, has partnered with Forbes to help the 100-year-old publisher.
According to a press release published on October 9, 2018, Forbes is officially joining the Civil network, making it the first major media organization to commit to regularly publishing content to the blockchain. Forbes is reportedly committed to using Civil to permanently archive its content to a decentralized environment that ensures no third party can remove or alter it.
The company is also looking for new ways to increase reader engagement and is planning on experimenting with Civil to achieve such ends.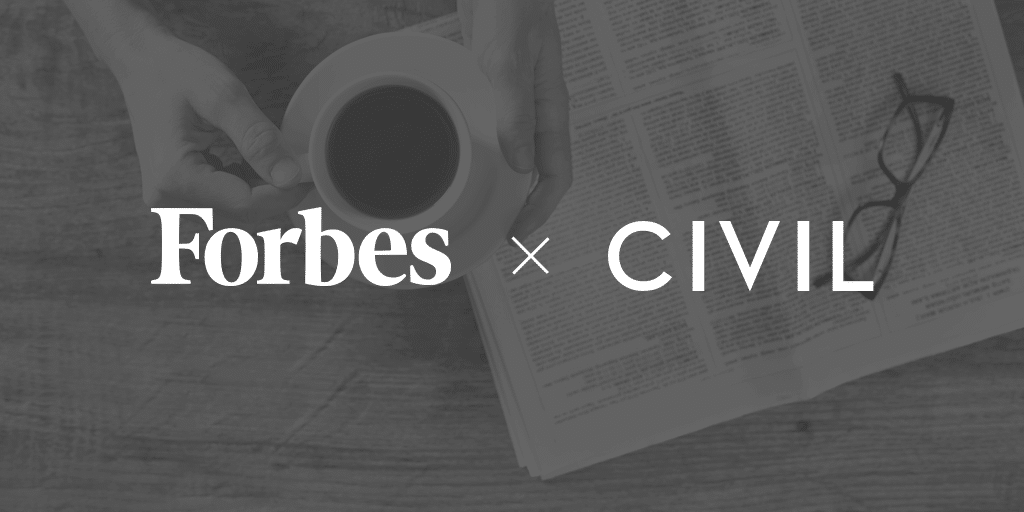 (Source: Civil)
Civil's co-founder, Matt Coolidge, called the partnership a "major milestone for blockchain-based journalism," while Salah Zalatimo, senior vice president of product and technology at Forbes, said the partnership would allow the media company to provide "unprecedented transparency" around content.
Zalatimo also says that Forbes will be to expand the reach of their writers and identify new revenue channels with Civil's help.
Testing out the Blockchain
According to Civil's press release, its partnership with Forbes will function as an exploratory process where Forbes will experiment with publishing content on the blockchain to determine whether or not it increases their trust with audiences.
Forbes will start experimenting with a sampling of content in the first quarter of 2019, uploading only its blockchain-related stories. If the partnership succeeds for both companies, they will begin uploading metadata from all of its new articles on Forbes.com to the Civil platform in the next 12 months.
As part of the partnership agreement, Forbes will "possess" CVL tokens, but the press release was unclear if the publication will need to purchase them or they'll be provided for free by Civil.
Civil founder Matthew Iles said that the tokens will play an essential role in self-governance on the platform, as they'll be used by readers to vote for or against a newsroom that violates the Civil Constitution.
Civil is currently staging a sale for its token, CVL, which is designed to drive the governance of the project's platform. Thirty-four million CVL tokens (34 percent of the network) will be made available via the public sale that ends on October 15.