France: Tezos (XTZ) Now Available for Purchase in Over 10,000 Convenience Stores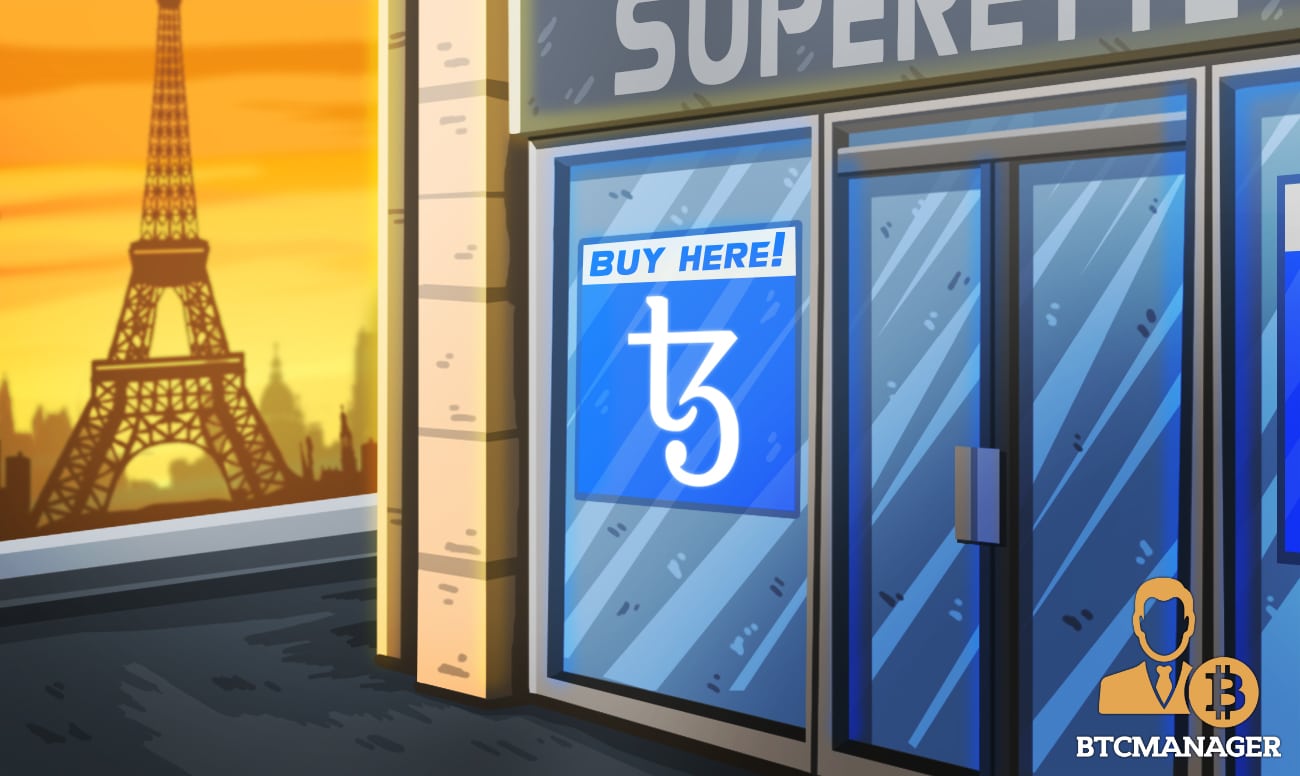 French cryptocurrency startup Digycode has introduced support for decentralized proof-of-stake (PoS) blockchain network Tezos (XTZ) to enable French customers to purchase the digital currency from over 10,000 retail shops from across France.
Digycode Adds Support for Tezos
French startup Digycode has partnered with the research and development arm of Nomadic Labs, the entity responsible for contributing to and maintaining Tezos's core code. The partnership will enable French customers to purchase XTZ from more than 10,000 tobacco shops, gas stations, and mini-markets in the form of prepaid cards and coupons.
Le commentaire de notre fondateur:«le projet Tezos est l'un des plus prometteurs actuellement, il fait partie de ceux que nous surveillons depuis de nombreux mois. Intégrer Tezos à nos services, fait partie d'une stratégie plus large dédiée à ce protocole à l'accent si français.»

— DIGYCODE (@DIGYCODE) May 19, 2020
Per sources close to the matter, from May 19 onwards, French citizens will be able to purchase XTZ through's Digycode's vast network of stores. Although the terms of the partnership allow customers to purchase digital assets without any kind of bank account, they will, however, still need to undergo KYC procedures to be able to redeem their crypto assets.
Notably, Digycode also supports other popular digital currencies including Bitcoin (BTC), Ether (ETH), Litecoin (LTC), Ripple (XRP), and Dash (DASH).
In order to purchase XTZ from Digycode supported stores, users will be required to first create an account through the company's website. While creating their account, users will be required to get their KYC verification completed. In addition, Digycode stated that it has a hard limit on the redemption of crypto assets, currently set at €1,000 a day with a total of €10,000 per month.
It's also worth noting that any suspicious user behavior could lead to account limitations, or in certain cases, even to closures. Digycode's FAQ section notes:
"Your account may be limited or closed. Indeed if we have reason to believe that you are using the DIGYCODE service for illegal purposes or that supporting documents are requested and remain unanswered."
France's Positive Stance Toward Crypto
Despite the infamy of cryptocurrencies for their supposed potential for being used for illicit purposes including money-laundering and terrorism financing, several countries, including France, have actively embraced the emerging asset class with conducive regulations.
As previously reported by BTCManager, France-based fintech firm KeplerK had established a strategic partnership with tobacco shops in the region to enable them to sell Bitcoin (BTC) to cryptocurrency enthusiasts in the country.