French Firm Launches Euro-Pegged Stablecoin on Tezos (XTZ)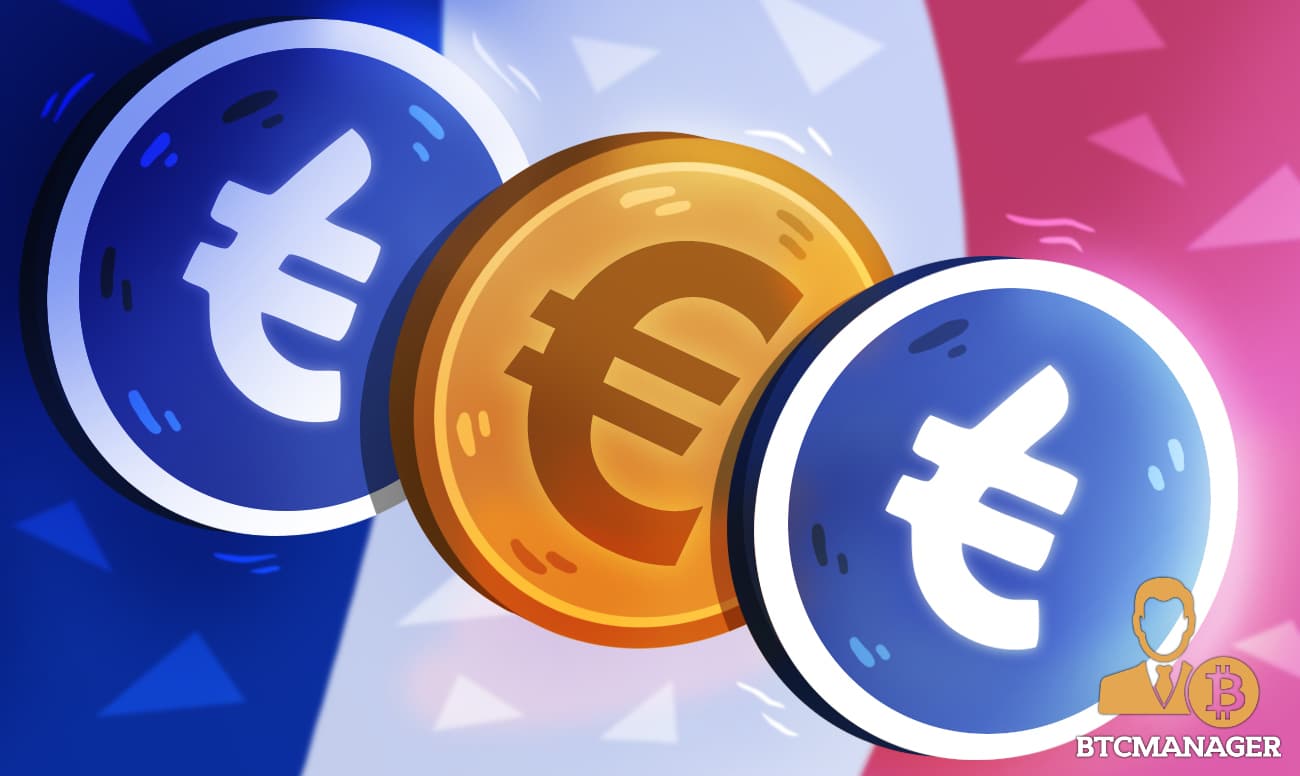 Lugh.io has joined forces with Coinhouse, Societe Generale Bank, and others to launch its euro-backed stablecoin dubbed Lugh (EUR-L). The firm claims the new digital currency will be highly stable and regular audits of its reserve will be done by PwC France and Maghreb, according to a press release on March 18, 2021.
Lugh.io Unveils Tezos-Based Stablecoin 
In a bid to make it easier for players in the French financial ecosystem to create innovative use cases for their customers, Lugh, a Paris-based company has launched a stablecoin called Lugh (EUR-L), which it claims is fully backed by its euro fiat currency reserves.
As stated in its press release, the new Lugh (EUR-L) stablecoin is powered by the Tezos (XTZ) blockchain and it will be initially available to both retail crypto traders as well as institutional investors via Coinhouse, a France-based cryptocurrency investment platform. 
The firm wrote:
"In partnership with Coinhouse, a leading French player in crypto-asset investments for individuals and professional investors, in a trustworthy  environment built with key experts such as Societe Generale."
Fostering Transparency
While fiat pegged stablecoins have grown in popularity in recent years, as they help holders to cushion the effects of negative volatility, transparency remains a key issue for some of these cryptoassets.
As reported by BTCManager earlier in February 2021, the issuers of tether (USDT), the world's largest and highly controversial stablecoin managed to reach an $18.5 million settlement with New York regulators and have pledged to make their operations more transparent. 
However, the Lugh team has made it clear that regular monthly audits of the EUR-L fiat reserves will be done by professional services firm, Pwc France. The firm claims the digital currency project has also been presented to French financial regulators for approval.
"In order to guarantee the stability of the Lugh (EUR-L), for each digital asset issued, one euro will be held in a dedicated bank account," said Lugh.io, adding "The Lugh Company has thus developed an environment of trust around its digital asset."
Since its mainnet launch in 2018, Tezos (XTZ), a blockchain network that claims to be capable of facilitating 40 transactions per second (TPS), has been gaining traction for the issuance of cryptoassets.
In September 2020, BTCManager informed that Societe General Bank has chosen Tezos as its preferred blockchain network for its Bank of France CBDC test.
At press time, the price of tezos (XTZ) is up by 7.58 percent in the last seven days, trading at $4.33, with a market cap of $3.29 billion, as seen on CoinMarketCap.