French Multinational Financial Institutions Settle $112 Million Transaction on Ethereum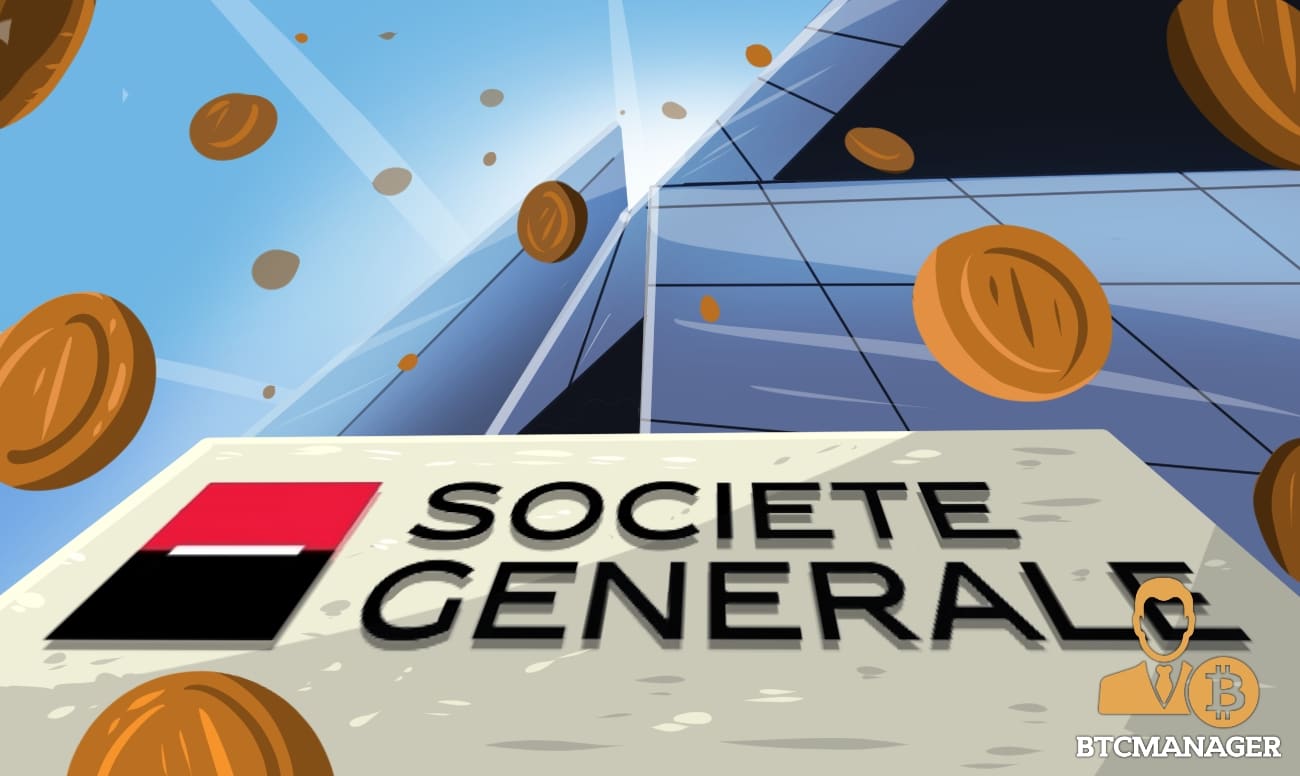 Societe Generale S.A., one of the largest financial institutions in France, issued covered bonds worth $112 million in the form of security tokens using the Ethereum blockchain. It was a pilot program to test how the use of blockchain and cryptocurrency could reduce the time and cost of settlement of securities, reported Bloomberg, May 09, 2019.
Exploring a More Efficient Alternative
Banks and other financial institutions are increasingly taking interest in blockchain and cryptocurrencies, and how they can reduce the time and cost of transactions. In the latest, Societe Generale S.A., commonly known as SocGen, settled a transaction of $112 million worth of tokenized covered bonds. In doing so, they introduced cryptocurrencies to the market of covered bonds that at present is valued at $2.2 trillion.
While there have been no recent statements from the organization about the issuance of the bonds over blockchain, they earlier mentioned that they were testing their security tokens to explore a more efficient alternative for bond issuance. The tokens are registered on the Ethereum blockchain and had received the highest rating from Moody's Investors Service and Fitch Ratings. 
The bank had one of its own startups FORGE build the project while it took consultation from PwC and Gide Loyrette Nouel on technical and legal aspects, respectively.
Showing much of a distaste for the bank's transaction over the blockchain, Richard Kemmish, the former head of covered bond origination at Credit Suisse Group AG, said that he doesn't think that the market is really ready for this. Furthermore, pointing to their reason for trying out the technology, he wasn't sure how much problem or expense the bank was able to avoid during the transaction just by doing that.
Romal Almazo, lead of crypto and blockchain practice at the financial technology consultancy Capco, told Bloomberg that tokenization within the financial sector will catch the pace. However, it won't be happening soon as the market isn't mature enough.
During the past year, tokenization has become the norm. Stakeholders believe that real estate, bonds, stocks and even the smallest belongings of people, everything can be tokenized. In February 2019, it was announced that a $66 million building was to be tokenized on the Ethereum blockchain.
While yes, the industry might not be in the shape to be completely integrated with the banking sector, these small developments are proof that the adoption is happening.