From Russia With Bitcoin: Kaliningrad Hotels Welcome Bitcoin Payments for 2018 FIFA World Cup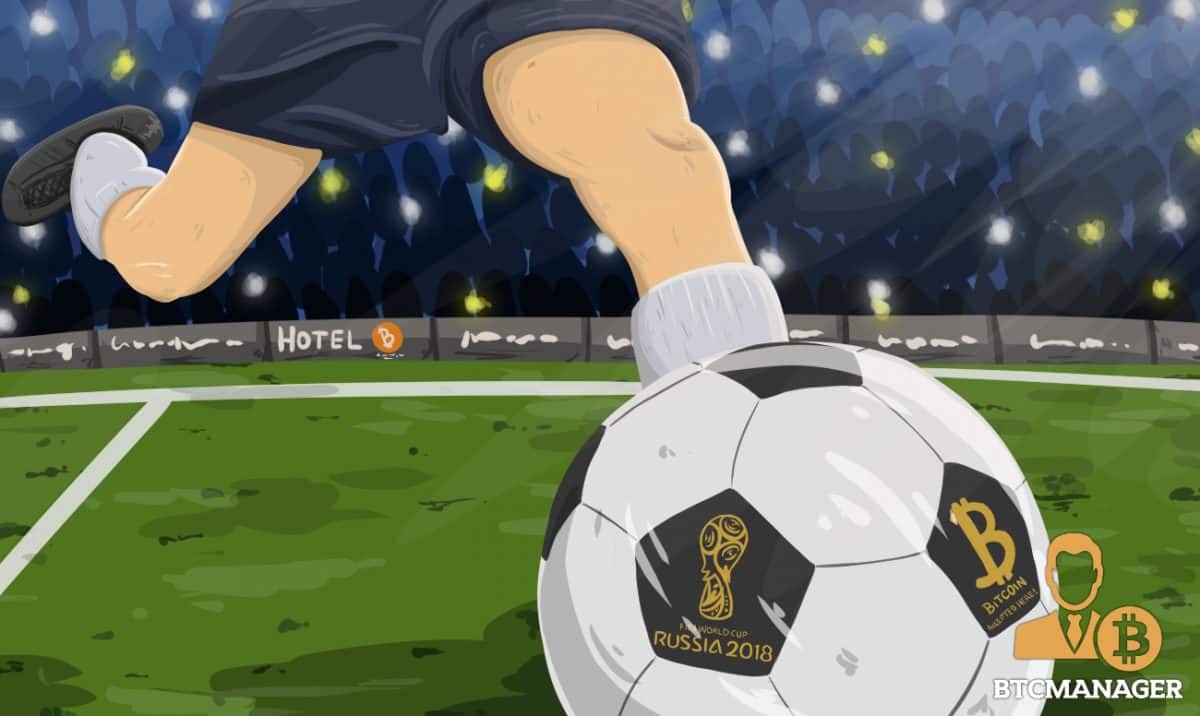 In what is undoubtedly another testament to the growing popularity of bitcoin, many of hotels in Kaliningrad, Russia have declared that they will accept bitcoin payments from guests who stay at their hotel during the summer showpiece event in Russia. Kaliningrad is one of the 11 Russian host cities for the 2018 FIFA World Cup, with four matches slated to be played in the city's stadium with the highlight being the match between England and Belgium, two favorites for the tournament.
Partnership with Free-Kassa
In an article appearing on the local news website, Buying Business Travel, a hotel chain by the name of Apartments Malina has struck a partnership with Free-Kassa, an online payment platform to enable World Cup fans to pay for their accommodation using bitcoin.
In a statement by Anna Subbotina, the manager of the hotel chain said:
"Cryptocurrencies are now enjoying increased interest. Gradually they will come into use as a means of payment. And we decided that the fans should be able to pay for our services with the help of this innovative technology. It may very well be that other hotels are awaiting our example for the forthcoming football holiday."
Also speaking on the partnership, the Free-Kassa development director, Vitaly Lavrov said that it was an interesting experience for his firm, stating that they were breaking new grounds by collaborating with the hospitality industry. With the competition drawing near, hotel prices are now at a premium with accommodation rates skyrocketing tremendously.
According to the Aviasales Travel PR Director, Yanis Dzenis, Kaliningrad is fast becoming one of the more expensive World Cup destinations. Speaking to Interfax, another local news outlet, Dzenis revealed that booking a room for the England versus Belgium match on June 28 costs as much as $300 which is about ten times more than the usual rate.
State of Crypto Adoption in Russia
Russia has never enacted an official ban on cryptocurrencies, but several government officials including top personnel in the country's central bank and the finance ministry have been noted critics of bitcoin and cryptos. The country does, however, seem to be gravitating towards creating a recognized crypto market after years of ambivalence.
In March 2018, <i>BTCManager</i> reported that Russian President, Vladimir Putin was making plans to legalize the cryptocurrency market. According to a report that was released by the State Duma, the President had given a summer deadline for the adoption of the legislative framework that will legally recognize the country's bitcoin market.
The current legislative framework being reviewed consists of two bills. The first bill is dedicated to legalizing blockchain technology implementations, ICOs, and mining activities. The second bill deals with the country's civil code and how it relates to cryptocurrencies. It is expected that this bill protects investor rights especially about investing and transacting in cryptocurrency. The bill reportedly classifies bitcoin and other cryptocurrencies as "digital money" which can be used as a medium of exchange under certain special circumstances.