FTX breach reports continue as hacker withdraws more funds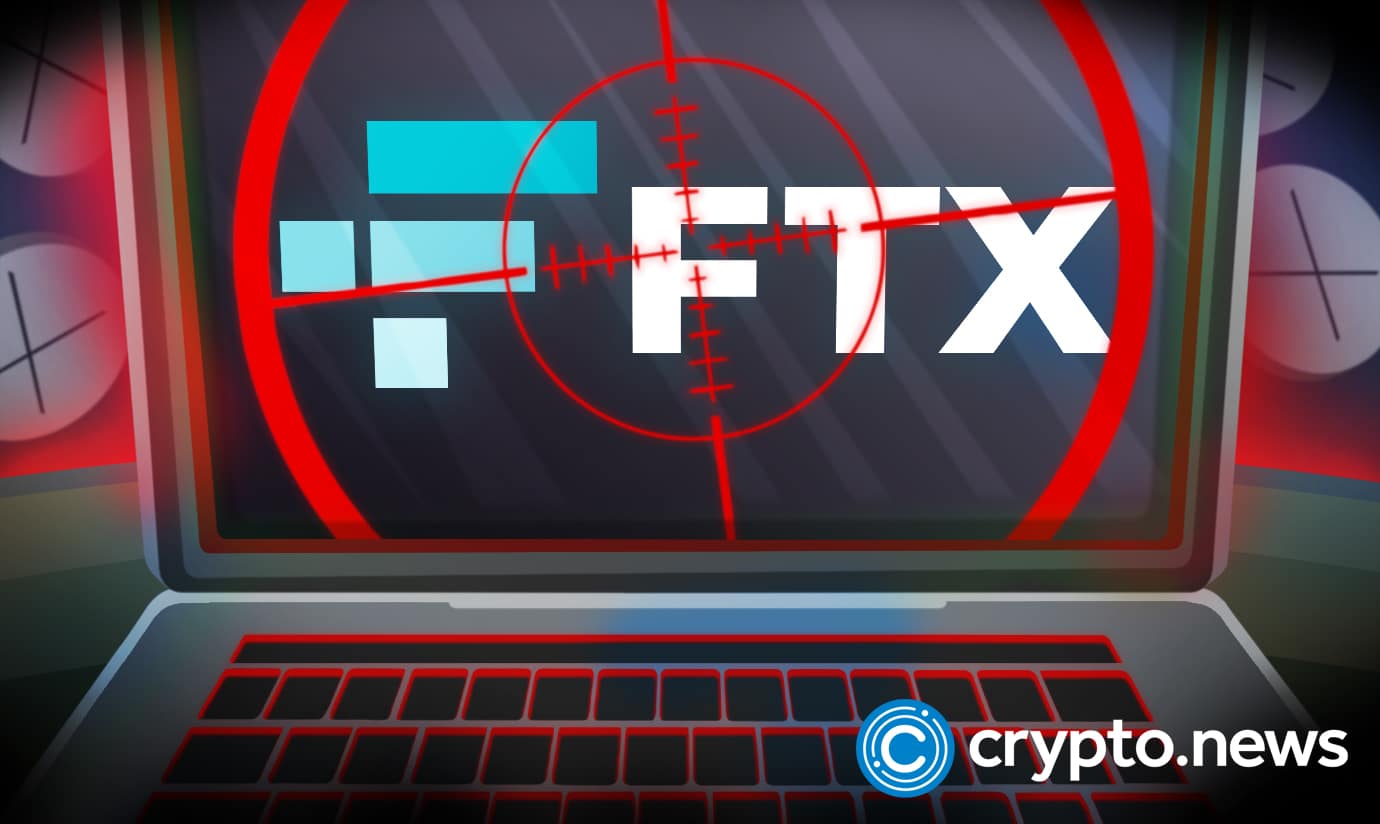 FTX hackers continuously drain more funds from the exchange despite being flagged for their initial successful attack. According to a post on Twitter by CertiK Alert, the drainer wallet currently holds $62 million worth of digital assets.
FTX suffers more drainage of funds
Certik Alert has reported continuous drainage of funds from FTX official addresses which seem to be emanating from both United States and international wallet addresses. According to the CertiK tweet, the wallet currently holds $62 million at the time of this publication.
The tweet by CertiK Alert reads:
Multiple @FTX_Official addresses, both US and international, are continuing to send assets to FTX Drainer Address 0x59A…Currently, FTX Drainer Address 0x59A… holds approximately ~$62M in assets.
The hacker has allegedly been receiving and swapping cryptocurrencies since the first time the hack was detected on November 12th, 2022. So far, the attacker has exchanged 3.5 billion and sent more than 2.8 billion worth of different meme coins such as GRYPHON, WHAT, LOL, FTX Sucks, and F*ck FTX.
"Since November 12th, 2022, FTX Wallet Drainer has received and swapped ~3.5B and sent ~2.8B (value of these tokens varied greatly) of various profanity and meme tokens such as FTX Sucks, F*ck FTX, CRO Next, and others to a number of "meme" and famous addresses."

Certik Alert further tweeted.
The initial attack
More than $600 million worth of cryptocurrency was transferred from FTX wallets late on Friday to a drainer address, 0x59A… The reports first surfaced on the internet through a Telegram message on FTX's official Telegram channel. The firm stated that it had been compromised. The announcement also alarmed users to avoid updating the mobile application as the source of the hack is believed to have originated from a bug in the mobile app.
Concerning the first incident of the FTX hack, Rayner Miller tweeted that the attack was under investigation.
"Investigating abnormalities with wallet movements related to consolidation of FTX balances across exchanges."

Rayner wrote on Twitter.
Later, sources reported to the Kraken security team to know who the hacker was.
"The hacker is very likely an inexperienced insider. This happened almost the same time SkyBridge Capital tried to repurchase the 30% of their company that Sam Bankman-Fried had bought months before the cryptocurrency platform's demise. FTX's insolvency filings are already making this task more challenging."

Mario Nawfal, CEO of IBCgroup, tweeted.
Internet sources suggest that the collapsed cryptocurrency exchange FTX has lost more than $1 billion in client deposits. It's assumed that Bankman-Fried stole money covertly through illegal means in the business' accounting system in a way that auditors could not keep track of.