Suspected hacking on FTX: don't update mobile app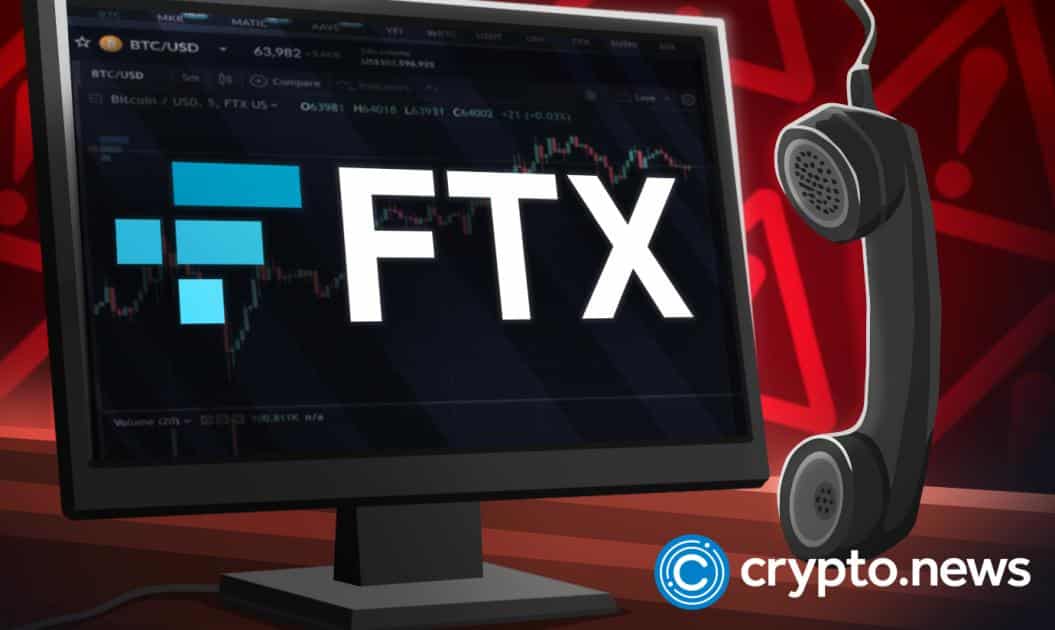 About $600 million dollars have disappeared from multiple FTX-linked wallets in what seems to be a hack
FTX warns users of a likely hack
Troubled crypto exchange FTX appears to have been hacked, with $US600 million drained from a series of FTX-linked wallets just after the founder Sam Bankman-Fried filed for bankruptcy and resigned as chief executive officer.
Although, the hack still remains a rumour as others have speculated that it was just whales exploiting some KYC in the Bahamas to move out their assets.
Whether this is true or not has not been confirmed, but FTX officials have taken to different media to warn users to stay away from the App and Website while the matter is being fully investigated.
According to a statement on the company's official Telegram channel, users have been instructed not to install any new upgrades or delete all FTX apps.
FTX General Counsel Ryne Miller has pinned the message after tweeting earlier that he was "investigating abnormalities with wallet movements related to consolidation of ftx balances across exchanges".
"FTX has been hacked. FTX apps are malware. Delete them. Chat is open. Don't go on FTX site as it might download Trojans," reads a post by an account administrator in the FTX Support Telegram chat.
FTX faces a bleak future
The announcement of the attack comes after a week of unrest in the cryptocurrency market caused by the failure of FTX. This week, it was revealed that the exchange went bankrupt because the former CEO, Sam Bankman-Fried, used customer cash valued at billions of dollars to save his trading company, Alamada Research. Bankman-Fried resigned Friday after the company filed for bankruptcy. Alameda is likewise coming to a close. Bankman-Fried, who until this week was one of the crypto sector's most successful and respected figures, with an estimated net worth of $24bn. United States government organizations like the Department of Justice and Securities and Exchange Commission are looking into the occurrences as the FTX crisis evolves quickly.
Bankman-Fried will be replaced by John J Ray, a restructuring specialist who oversaw bankruptcy cases for Enron and Nortel Networks. Ray said on Friday that FTX Group "has valuable assets that can only be effectively administered in an organized, joint process".
A couple of companies and VCs have begun to cut ties with FTX as it goes through stormy weather. In a recent press release, Miami-Dade County and the Miami HEAT stated that they would be ending their commercial partnership, with FTX adding to the list of corporations cutting strings with the troubled exchange.
Venture capital firms with substantial exposure to FTX, including Sequoia and Paradigm, have, in recent days, marked their investments down to zero.
Another investor, SoftBank, is expected to follow suit with its own $100mn interest in the collapsing crypto exchange, according to a person familiar with the matter.
The US Securities and Exchange Commission is also investigating FTX, including the platform's cryptocurrency lending products and management of customer funds, according to a person familiar with the matter. Would FTX survive this saga? Only time can tell.
What is the fate of FTX users?
On Twitter, there have been multiple reports of unauthorized withdrawals, failed transactions, delayed withdrawals and many more that indicates that all is not well with the FTX app and its customer funds. The big question remains; where is all the money going? Also, many FTX users claim they see $0 balances in their FTX.com and FTX US wallets.
Crypto News is getting reports from companies that FTX APIs are no longer working but haven't received any prior notice from the exchange.