Japan's regulator suspends FTX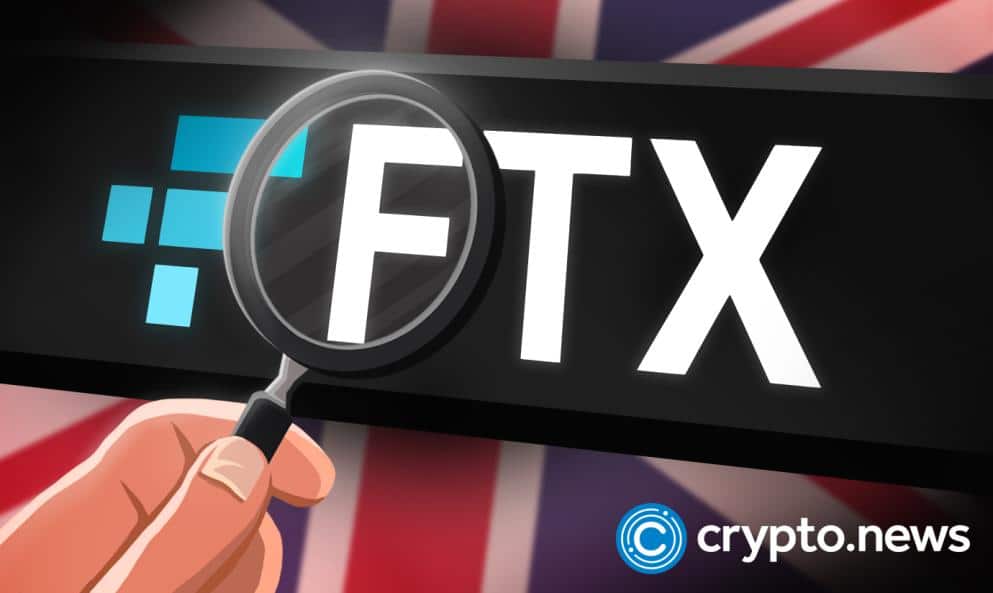 The Financial Services Agency (FSA), the country's primary financial watchdog, has issued a business suspension order to FTX Japan, FTX.com's Japanese affiliate. The regulator has also mandated the cryptocurrency exchange to produce a company development plan by November 16.
FTX Japan now FSA's main target
The Kanto Local Finance Bureau has initiated action against FTX Japan, the Japanese arm of Sam Bankman-troubled Fried's cryptocurrency exchange FTX.com, according to a statement from Japan's Financial Services Agency (FSA).
A business suspension order, an order to retain assets locally, and a business improvement order have all been issued against the cryptocurrency exchange. From November 10 to December 9, FTX Japan must cease operations. According to the cease request, the exchange cannot take new assets from customers during that period. Additionally, the corporation must present a business development plan by November 16 under the regulator's directive.
In an FSA announcement, FTX Japan's decision to stop customer withdrawals without a timetable for resumed processing while continuing to accept investors' assets and process cryptocurrency transactions indicates that the exchange lacks the necessary infrastructure to offer crypto exchange services in a way that is acceptable by Japanese standards.
FTX Japan referenced the parent company's policy for withdrawal suspension. The exchange stated on Wednesday that the withdrawal of digital assets and fiat money have both been temporarily blocked.
In response to the business suspension order, FTX Japan told its users that services connected to new account opening, spot trading, deposits in fiat currency, inbound crypto transfers, and derivatives transactions are suspended during the suspension period.
Customers were notified by the exchange that all employees, including the management team, would seriously consider the business improvement order, develop an improvement plan, and gradually apply it.
"To win back our clients' trust, we will also make a company-wide effort to fully comply with all applicable rules and regulations and enhance our management system. "
According to FTX Japan's announcement on Friday, some withdrawals of Japanese currency have resumed.
The Japanese regulator's intervention came after the abrupt collapse of Bankman-crypto Fried's enterprise, which was purportedly triggered by Binance's announcement on liquidating its FTT assets. Investors at FTX.com claim he warned them that without an immediate infusion of cash, his business could have to declare bankruptcy.
FTX's regulatory blow
The Bahamas Securities Commission, where the business is domiciled, also took action against FTX by freezing the assets of FTX Digital Markets "and linked parties." A division of FTX with a Bahamas license is FTX Digital Markets Ltd.
The commission added that the correct course of action was to place the unit into provisional liquidation to protect assets and stabilize the firm. The Commission had proactively dealt with the problem and continues to do so.
Issues have sparked a broader crisis of faith in cryptocurrencies at FTX, which stood as one of the biggest cryptocurrency exchanges in the world. Bitcoin fell below $16,000 for the first time since late 2020 amid the developments.
The Bahamas Securities Commission and US officials looking into the exchange over allegations that it mishandled customer cash are just among the first watchdogs expected to scrutinize the saga.