Fully Regulated Digital Cash Platform Launches in Canada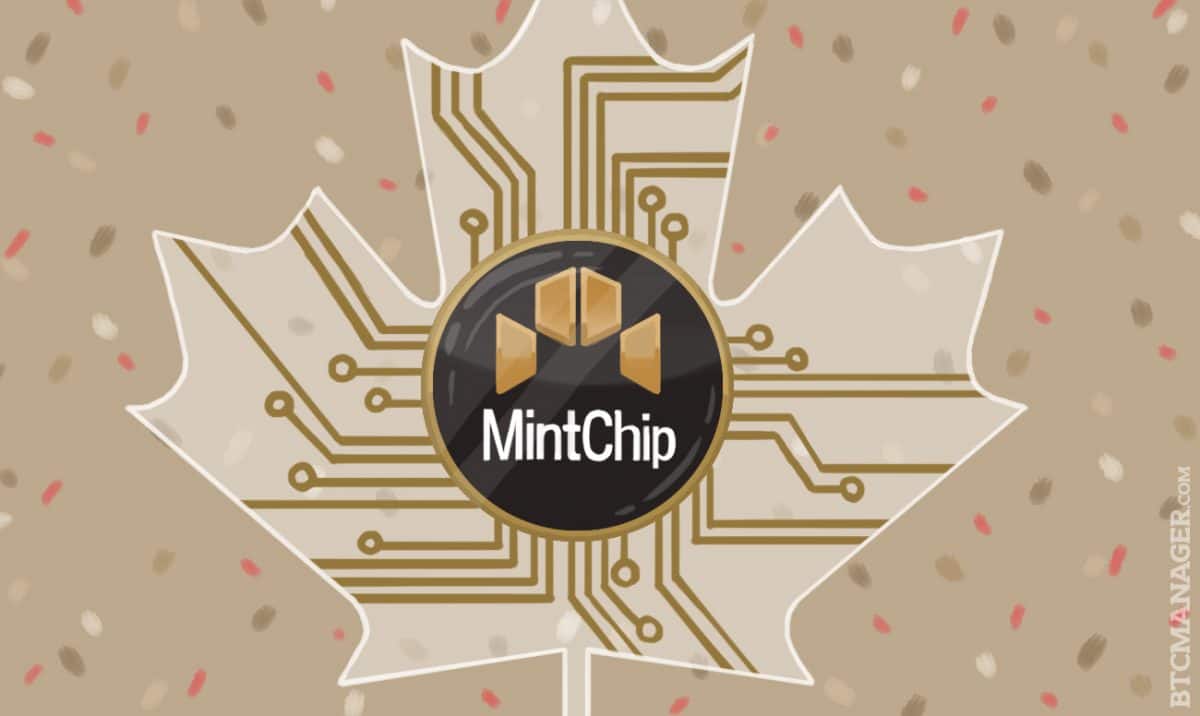 Toronto-based financial technology startup nanoPay has launched MintChip, a digital cash platform and application, in a bold attempt to replace physical cash with digital money, based on an idea originally developed by the Royal Canadian Mint in 2012.
The MintChip platform is currently available for download to all Canadian users and can be used to send and receive transactions without any fees; however, Canadian users have to fund their accounts using a credit card. From there, users can send funds peer-to-peer from their accounts to other MintChip users or make purchases at select merchants in the Toronto area.
Key Differences
The application was initially developed to optimize the relationship between buyers and merchants by eliminating the dependence on third-party applications or organizations to settle transactions.
The Royal Canadian Mint originally believed that by creating a truly digital medium of payment, merchants and buyers will be able to purchase and sell items without having to deal with high transaction fees charged by conventional financial networks like credit cards and international remittance outlets.
The entire concept of the application since the beginning of the development was almost identical with bitcoin-based merchant service providers and wallet operators, in the sense that they provide minimal transaction fees and optimum efficiency in contrast to existing payment solutions and remittance networks.
However, one key difference which separates the MintChip application from decentralized payment networks is its dependence on fiat money or cash. As the world's first fully regulated digital cash platform, the Royal Canadian Mint worked closely with the government to create a financial network that is connected to the country's economy.
Nan0Pay, the company which acquired Royal Canadian Mint's application MintChip in January of 2016, shared the same vision, which was to replace cash and other traditional financial networks with an innovative and newly designed digital cash platform.
"With the launch of MintChip in Canada, we demonstrate that it is feasible to replace physical cash with digital cash, while showing the viability of the platform to banks, merchants and developers worldwide," nanoPay founder and chief executive Laurence Cooke said in a statement."With the launch of MintChip in Canada, we demonstrate that it is feasible to replace physical cash with digital cash, while showing the viability of the platform to banks, merchants and developers worldwide."
Regulation: Missing the point?
While staying in line with the country's existing financial regulations and policies may be important to the operations of any finance-related company, the level of involvement of a central authority such as a government is could be considered questionable.
The MintChip platform is essentially an add-on technology to Canada's existing fiat-based monetary system. Which simply means, users should be able to use the application side by side with cash. In terms of user experience and the general concept of the application, nanoPay and the Royal Canadian Mint have created an application that certainly provides more options to Canadians when dealing with offline, online, domestic and international transactions.
However, the MintChip digital cash platform is not decentralized, which makes the application more vulnerable than bitcoin-based applications. Moreover, the existence of a regulatory body in a platform like MintChip suggests that transactions can be revoked, cancelled, or banned at the will of a governing body, which may not be favorable for casual users. Furthermore, the reliance on a credit card to initiate the funding process still involves existing third-paries.
The demographic of the user base nanoPay is targeting is very specific. In a statement released immediately after the acquisition of MintChip in January of 2016, Cooke explained that the nanoPay team will be targeting federal government, central bank, commercial banks, and businesses, to help them move money around the world with low fees.
"Digital currency is inevitable and our newly-acquired MintChip platform delivers a digital cash future to consumers, businesses and governments today," said Laurence Cooke. "Digital cash will transform payments globally, from the unbanked to the largest financial institutions, and MintChip™ will help to easily transition to the reality of cashless payments."
Since the MintChip application is generally developed for specific organizations and corporations, a fully regulated financial network could be helpful to both the company and the clientele it deals with. But, a centralized application with direct involvement from the Canadian government could potentially lead to disputes between casual users regarding security and privacy issues.