FundFantasy ICO to Bring Daily Fantasy to Cryptocurrency Portfolios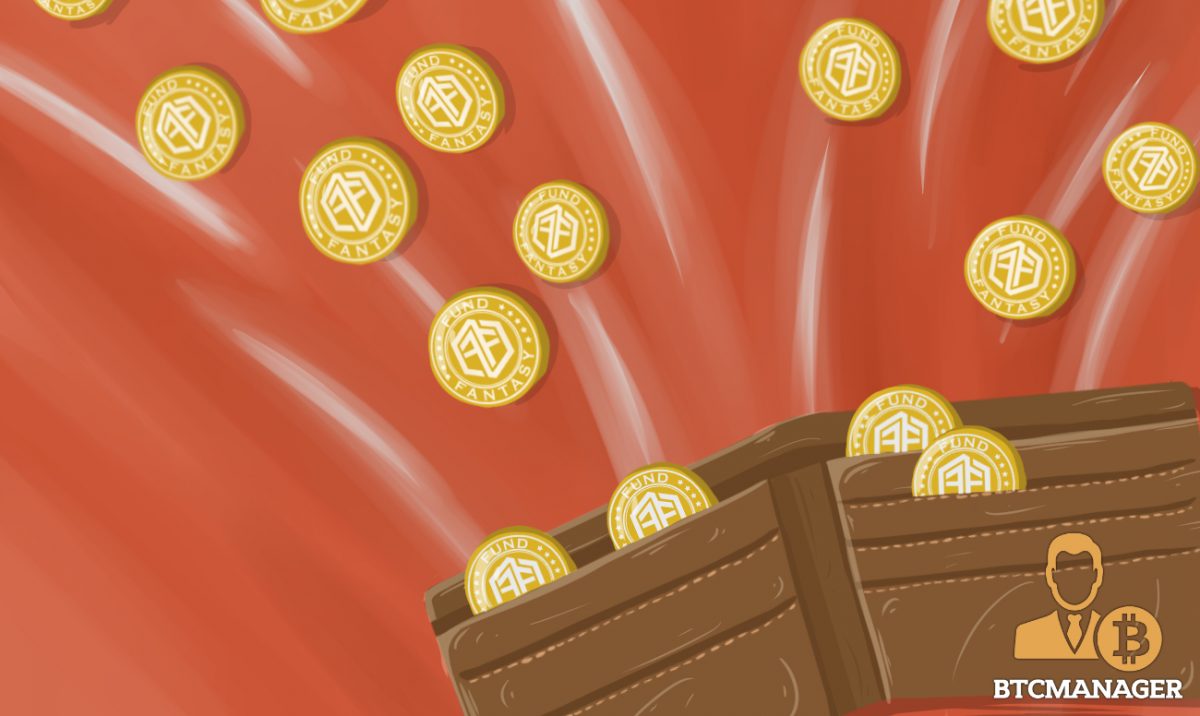 In such a speculative world, even leaving out considerations of the cryptocurrency market, it's difficult to learn the investing ropes without suffering massive losses. Not only that, but the lack of transparency and potential pitfalls of "shilling," false advertising, and conflicts of interest often move the financial to the political. With FundFantasy, however, all of these features are eliminated as they bring a safe and friendly environment to share portfolios with an active community.
Addressing Market Problems
No matter the market, cryptocurrency or otherwise, there are massive risks to the novice trader entering into the sector. Even those equipped with a knowledgeable account manager, amateur traders are at a massive disadvantage. Further, more experienced traders and exchanges enjoy manipulating these features in their favor. Ultimately the community boils down to a cutthroat and unwelcoming environment.
This environment caters to those with knowledge of the complexity of markets, as well as offering them the means to leverage initial investments. Margin trading is also one of the primary reasons beginner traders drop large amounts of capital.
The difference in strategies thus promises different results. To the non-specialists, investing implies "jackpot wins" with little investment; this is only true in the luckiest of circumstances. The opposite of this variety of investment is the gradual profits of a highly diversified portfolio.
In most markets, there also lies a transparency problem which engenders unforeseen conflicts of interest. As the investor's toolbox grows more complex, they demand better reporting and control over their investments. This demand is difficult to meet, however, due to a lack of transparency in the market.
FundFantasy hopes to address each of these problems by creating an environment with strict measures on leveraging, attention to best transparency practices, and the resolution of conflicts of interest. Naturally, this can be best achieved via blockchain technology and a controlled environment.
Solving Complex Issues for the Sake of Sport
Although the FundFantasy platform is detached from real markets, it does offer players the simulation of investing and implementing financial strategies. First, users are to purchase a ticket with which they can enter certain prize pools. FundFantasy takes a five to ten percent fee from each entry which is later distributed to the winner after each contest. These winnings are distributed in the FundToken, bitcoin, ether, and other prizes.
Each contest consists of users creating the best investment portfolio based on a handful of asset classes. These include traditional stocks, commodities, and fiat currencies, but players can also incorporate cryptocurrencies into their strategy. To ensure fair play, submitted portfolios are encrypted so as not to give an unfair advantage to other players nor employees at FundFantasy.
Thus, in the first of its kind, FundFanatasy allows players to enjoy the thrill of investment trading while mitigating the fiscal risk of using genuine monetary resources. Through blockchain technology and encryption, the platform is also paving the way for transparent, fair, and immutable gaming experiences.
Token Sale
The FundFantasy pre-sale is currently live. The pre-sale will only offer five percent of the total number of FundTokens available, which constitute four million tokens. At the time of writing, at least two million tokens were already sold.
The initial sale of FundTokens (FUNDZ) will begin on January 25, 2018, (GMT 12:00 PM) and will end on February 25, 2018, when the 56 million FundTokens sell out, or when $15 million is raised. 70 percent of the total token supply is on offer.
Another interesting strategy that is unique to the FundFantasy ICO is their method of dealing with unsold tokens. Most ICO's burn the tokens which are left unsold (if there are any). This can lead to a dilution of investors; since tokens reserved for the project are not being burned, and only those tokens which were offered, but not sold, are intended to be burned – public investors may find themselves owning a tiny percentage of the total token supply while being overshadowed by the holdings of the founders, angels, advisors, team, etc.
In order to avoid this dilution of public contributors and ICO participants, FundFantasy intends to distribute the tokens proportionally among the participants, according to their proportional participation in the ICO. This is akin to "Airdropping" additional tokens to FundToken holders so that if a contributor has bought 10 percent of the tokens which were actually sold – the same contributor will receive an airdrop the size of which will be 10 percent of the unsold tokens.
For more information about how FundFantasy is looking to create a safe, user-friendly investment community for all, please visit their website and read through their whitepaper.