Fundraising Rounds Continue, Hodlnaut Reports $193 Million Shortfall, Crypto Market Uptrend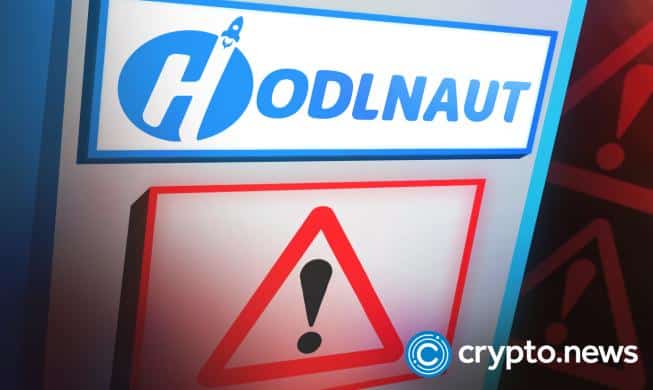 Projects like Ready Player Me and Mural announced successful funding rounds. Hodlnaut also just recently announced a $193 million shortfall in their balance sheets while seeking Judicial management for protection against legal suits. Crypto Market is on an uptrend today.
Ready Player Me Raises $56 Million in Funding Round
Recently, Ready Player Me, a network that helps participants create virtual metaverse avatars, announced the successful completion of their Series B funding round. According to recent reports, the platform raised $56 million in a round led by a16z.
The other participants in this funding round include $Konvoy Ventures, Taavet Hinrikus, Collab Currency, Sten Tamkivi's Plural Platform, and Hartbeat Ventures by Kevin Hart. This is the second round after the firm initially raised $13 million in a series A round earlier this year.
Accordingly, Jonathan Lai of a16z and Tamkivi of Plural join Ready Player Me on the new board of directors. When talking about this project, the co-founder and CEO of Ready Player Me, Timmu Toke, recently said;
"Our bigger vision is to connect the Metaverse through avatars… There may be Metaverse [experiences] owned by big companies, who will make all the rules, but there is a vision of an open one where people can travel, built by millions of developers, where no one controls the whole thing. Like the internet. We're trying to push the world towards that Metaverse."
The general partner at Andreessen Horowitz and a board of directors member at Ready Player me recently said;
"Ready Player Me is loved by both developers and players as the largest platform for avatar-systems-as-a-service, and is well on their way to building the interoperable identity protocol for the open Metaverse. We've been deeply impressed by the team's blend of developer empathy, technical chops, and entrepreneurial pragmatism, and couldn't be more excited to partner with them on this journey."
Hodlnaut $193 Million Funding Shortfall
Hodlnaut, a popular Hong Kong and Singapore Based platform, recently reported a funding shortfall of $193 million. These reports came  after Hodlnaut applied to be placed under Judicial management on the 12th, with the affidavit showing why the network froze withdrawals earlier this month. 
In their affidavit, Hodlnaut has liabilities of $281 million, while the assets are just about $88 million. As such, the network has a $193 million shortfall. The affidavit stated;
"As of August 8th 2022, the Hodlnaut Group has an outstanding liability balance of SGD 391M and estimated realizable assets of SGD 122M in cryptocurrency. This financial position gives the Hodlnaut Group a realizable cryptocurrency Asset to Debt ratio of about 0.31 (ie. 31 cents on the dollar)."
Due to its many issues, on August 16th, Hodlnaut filed for creditor protection in Singapore. The company is not seeking complete suspension but wants a Judicial manager's takeover to protect them from lawsuits.
Hodlnaut laid off over 40 employees. Their problems arose as many other crypto networks continue to suffer in this crypto winter. 
Mural Raises $5.6 Million in Seed Round
In a recently completed seed round, Mural DAO tooling startup raised $5.6 million led by Digital Currency Group. Sources indicate that several other projects, including Firstminute Capital, AlleyCorp, Galaxy Ventures and 186 ventures, participated in this round.
Giuseppe Stuto of 186 Ventures commented;
"Mural is laying the foundational technology needed for all enterprises to be able to efficiently and securely manage critical financial infrastructure in an entirely new web3 global economy. DAOs are leading the way in showing the world how to build decentralized innovation of tomorrow, and the Mural team has all of the necessary ingredients to make this vision a reality."
Crypto Market on Uptrend Continued Today
The crypto market took an upward turn today, with individual crypto assets recording very high gains. According to coinmarketcap, the crypto market gained over 2.34% today, hitting a total value of over $1.03 trillion. The trading volumes were as high as $70 billion in the past 24 hours.
Many of the top-performing assets, including the likes of BTC and ETH, gained massively in the past 24 hours. Bitcoin, the largest asset, gained about 1.89% in the past 24-hour period. The coin's value went to as high as $21.5k. The second largest coin Ethereum, gained over 4.9% hitting the $1.65k value. DOT also gained over 5%. Others like RXP, ADA, SOL, DOGE and SHIB saw small rises of between 1% and 2%.