G20 Crypto Regulation Decision Boosts Bitcoin to Two-Month High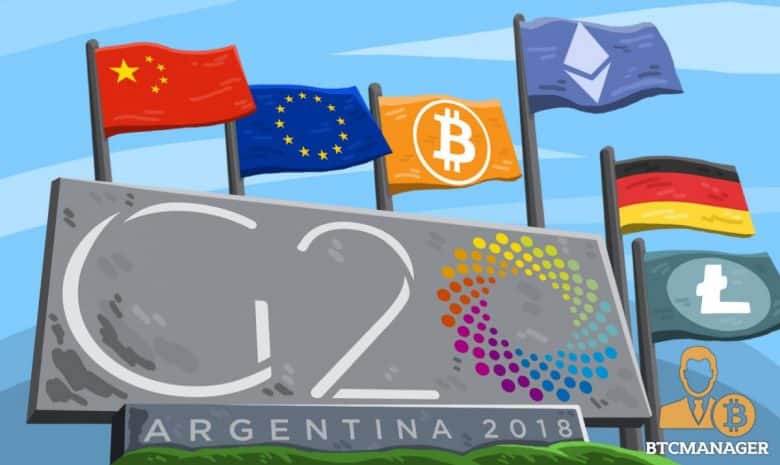 Bitcoin has hit a two-month price high of $7,820, at the time of writing, amidst its ongoing resurgence following a meeting of G20 finance ministers in Buenos Aires on 21 and 22 July 2018. At the meeting, ministers discussed cryptocurrency and issued a communique stating that while it remains under scrutiny, it does not pose a threat to the global financial order.
Bitcoin Bull Run
Bitcoin suffered a bruising bear run in June 2018 which saw it dip below the psychologically important $6,000 mark to $5,900. Since then, however, the world's largest cryptocurrency has found new breath, gaining nearly $2,000 or 30 percent in just over three weeks. Previously, bitcoin price growth was an almost exact proxy for cryptocurrency market performance.
This time around, however, bitcoin's performance is not reflected in the crypto market. While bitcoin grew more than three percent over the past 24 hours, its closest growth challenger bitcoin cash only managed to grow about 2.4 percent over the same period.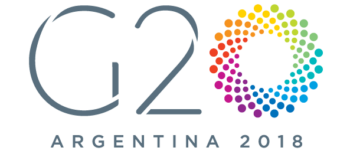 (Source: Wikipedia G20 Buenos Aires)
G20 Buenos Aires Outcome
Over the past weekend, finance ministers from the world's 20 largest economies met in the Argentinian capital to hold discussions at the G20 summit. Cryptocurrency was one of the main topics under consideration, specifically regarding its position as a threat or an opportunity.
Following discussions, the G20 released a statement where it said that cryptocurrencies "do not post a global financial stability risk" at present, but the asset class will remain under close examination going forward.
Following the statement, bitcoin experienced an immediate price jump as the market responded to what is effectively a backhanded endorsement of cryptocurrencies. BTCManager earlier reported that many jurisdictions and countries around the world have reacted to the cryptocurrency boom with a mixture of indifference, conflicting signals, and regulatory hostility. Only a relatively small handful of countries in Asia, Europe, and North America have made an effort to create comprehensive cryptocurrency regulatory frameworks.
The statement will come as a welcome relief to crypto investors and traders because it is a sign that the world's most important economies will lead the rest of the world into a new era of friendly regulation and cooperation with crypto markets.  

Earlier in March 2018, the G20 postponed any plans to take action on cryptocurrencies until it had more information on the subject. The economic power bloc said at the time that its goal was to synchronize international financial regulations and standards on cryptocurrencies. Over the weekend, it gave the Financial Action Task Force (FATF) an October 2018 deadline to "clarify how its standards apply to crypto-assets."

The big takeaway from the G20 summit for crypto investors this is that the nightmare scenario of a China-style general clampdown on cryptocurrencies is improbable. Even better, the feel-good effect of the good news could potentially bump the bitcoin price a few notches further upward.