Bitcoin Rallies on Better Than Expected Outcome of G20 Meeting's Crypto Talks: Week in Review Mar. 27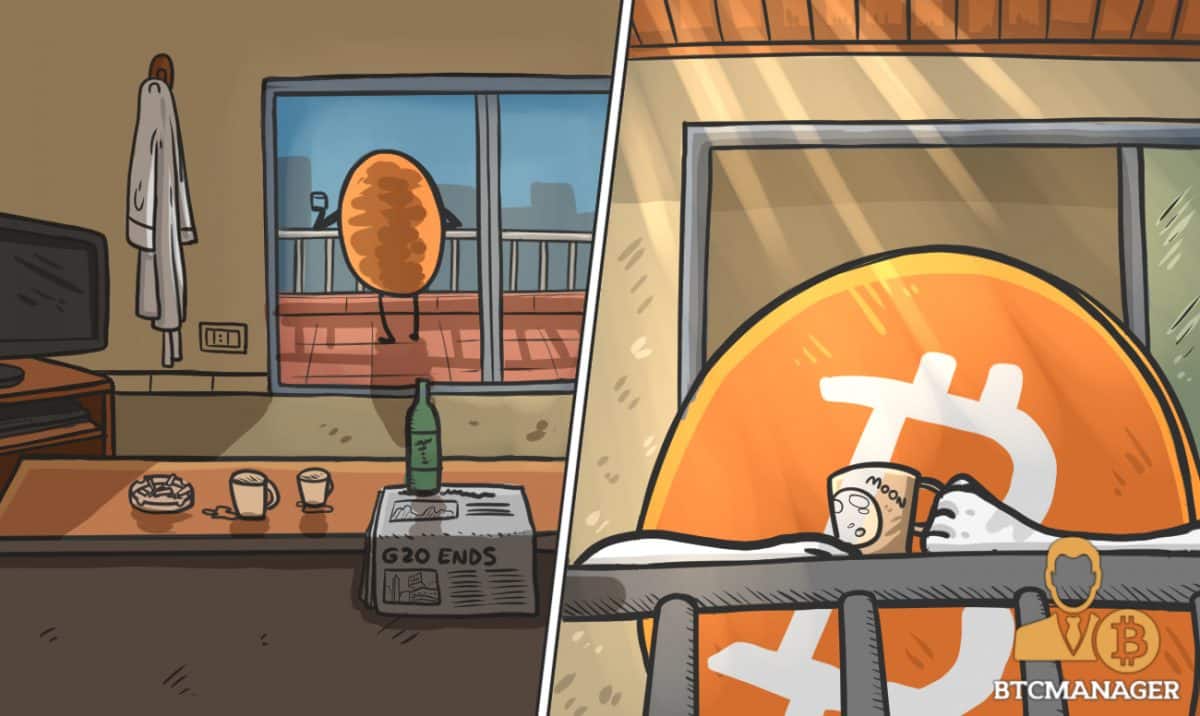 The much-anticipated G20 talks on global cryptocurrency regulations took place at the beginning of this week in Buenos Aires. The result of these talks was that no immediate regulation will be put in place and that more information on this sector is needed for any global regulations to be put into place. That should happen at the next G20 meeting in July.
Having said that, it has become clear from statements by several lawmakers that there is no interest in stifling blockchain innovation and that a ban on cryptocurrencies or ultra-restrictive regulations are rather unlikely.
Furthermore, it has become clear that the likelihood of global regulations for crypto assets is also unlikely as all G20 members would have to come to a consensus on how a global regulatory framework would look like. There are ample disagreements over a range of other – more important – issues, so the chance of all nations agreeing on one regulatory framework is unlikely.
For example, Malta's Prime Minister has announced that he welcomes the digital currency exchange Binance on its shores while Japan has allegedly issued a warning to the exchange for operating without a necessary local license. This type of regulatory arbitrage will be a likely result if some countries agree to a legal framework while others do not, and that is the most likely outcome.
The price of bitcoin rallied on this price-positive news and closed the week 11 percent higher, and most of the altcoin market followed suit.
This week's contributions have been provided by Cindy Huynh, Ogwu Osaemezu Emmanuel, Priyeshu Garg, Rahul Nambiampurath, and Shaurya Malwa.
Payza is a Montreal-based payment processor that became a subsidiary of a London-based firm MH Pillars Ltd. in 2012. The firm facilitates remittance payments via bank transfers and bitcoin. The DOJ has dragged Payza to court for allegedly laundering over $250 million generated from Ponzi schemes, pyramid schemes, and other illicit activities.
The lawsuit had been filed since November 2016 but only got published by authorities some days ago. As stated in the case file, Payza and its Canadian resident owners, Firoz Patel and Ferhan Patel, are operating an unlicensed money transmitter business.
According to the authorities, the crime was committed in March 2012, when Payza and its founders knowingly laundered $250 million connected to various criminal companies. As per the statement, officers arrested one of the co-founders of the service, Ferhan Patel on Sunday, March 18, 2018, in Detroit but Firoz is yet to be stopped.
According to reports, Japan's Financial Services Agency (FSA) plans to warn the cryptocurrency exchange Binance to cease its operations in the country, where it has been offering its services without FSA approval, or face criminal charges. In order to operate legally in Japan, exchanges must apply to the FSA for licensure.
The Japanese newspaper Nikkei broke the story on March 22 and later reported that its information had come from "sources close to the agency." Bloomberg also attributed its information on the allegedly impending warning to "a person familiar with the matter."
Contrary to reports from Japanese news outlet Nikkei, Binance has denied rumors that Japan's Financial Services Authority (FSA) is planning to issue a warning requiring the cryptocurrency exchange desk to shut down its operation in the country.
Changpeng Zhao, Binance's billionaire CEO, struck back at Nikkei's report on Twitter, claiming it to be an example of "irresponsible journalism" and asserting that the exchange is engaged in "constructive dialogue with Japan FSA." In light of these ongoing talks, he opined, it "does not make sense for FSA to tell a newspaper before telling us."
Give it another ten years and bitcoin will emerge the single currency of the internet, as opposed to more than 1,000 different digital tokens circulating today. As for fiat-equivalence, the most widely used cryptocurrency in the world could even overtake the U.S. dollar in importance.
Skeptical as you probably are about the predictions above like many of us, they are coming from the founder and CEO of one of the most popular social media platforms around today (and not some over-optimistic bitcoin evangelist).
In a recent interview, Jack Dorsey, the serial entrepreneur behind social media giant Twitter and payment company Square, painted a rather pretty picture about the future of bitcoin.
"The world ultimately will have a single currency; the internet will have a single currency. I personally believe that it will be bitcoin," Dorsey told The Times.
Bitcoin and crippling student loans, the two things which are defining the financial futures of most college students in America. According to a survey held by Student Loans.net, college kids are using money from their student loans to buy bitcoin and other digital currencies.
The Student Loan report polled over 1,000 students for purposes of this survey and found out that one-fifth of those students put aside money meant for covering their expenses into purchasing digital currencies. The survey was conducted online via Pollfish, which specializes in online polling.
Founder of Student Loan Report, Drew Cloud, said: "Younger Americans are certainly the most enthusiastic about cryptocurrency; they are the most active investors and want to get involved in the space in any way possible. However, I truly thought the percentage would be lower. As a college student, your budget is thin and that extra money could be used on rent, groceries, or books."
A major security vulnerability has been discovered in Ledger hardware wallets, prompting the company to issue an official statement. The security flaw was first detected by a 15-year-old British security researcher, named Saleem Rashid. He discovered a hardware-based attack vector that affected all variants of wallets offered by the company, including the Ledger Blue, in November 2017.
Ledger, in response, released an updated firmware, 1.4.1, on March 6, 2018. Saleem Rashid disclosed the attack source code to Ledger with a proper explanation of the exploit. He said, "the vulnerability arose due to Ledger's use of a custom architecture to work around many of the limitations of their secure element." This shows that even though hardware wallets were said to provide the best security, there is still a possibility that they can be hacked under certain conditions. Open source hardware could be a promising way to mitigate such vulnerabilities in the future.
Ledger hardware wallets have been so popular that the company has failed to meet market demand for its best selling product Ledger Nano S. As a result, people have begun looking up to third-party websites online to buy the Nano S or other cryptocurrency hardware wallet. The catch here, however, is that there is no way to verify that a purchased wallet is secure. There are chances are that a hardware wallet may have been already infected before the vendor sold it.
Jonathan Hamel, the Canadian technology educator and entrepreneur, has told a parliamentary hearing which took place on March 19 that the forked Bitcoin Cash is nothing but an illegitimate scam.
Calling the currency project a "downright scam," Hamel was giving testimony at a House of Commons' Standing Committee on Finance discussion on cryptocurrencies. Hamel described the coin as a "BCash" and disassociated it from Bitcoin, making efforts to ensure the lawmakers' panel understood that in spite of the name similarities, the two are not comparable.
Unlike Bitcoin, which had transparent aims of revolutionizing currency by the people for the people with anticipated good effects on any economy, Bitcoin Cash did not, he said. "Other [cryptocurrencies] are downright scams, like BCash," Hamel said of the virtual coin.
Hamel was scathing in his testimony, although other observers have called Hamel's performance a willful attempt to mislead the Canadian government on the coin's legitimacy, possibly to further his own interests. In forums across the globe, protesters have smeared Hamel for what they see as a self-aggrandizing cheap shot at a legitimate digital currency.
After several years of success in the Japanese technology space, Yahoo Japan is looking to embark on another exciting adventure into the nascent world of blockchain technology and cryptocurrency.
The Asian internet heavyweight has hinted it would buy 40 percent stake in BitARG, a registered Japanese exchange based in Tokyo. This smart move will enable Yahoo Japan to seamlessly launch its cryptocurrency exchange in April 2019, without getting into trouble with the Japanese regulatory authorities since BitARG has already registered with the country's Financial Services Agency (FSA).
Although Yahoo Japan exchange will be built from the ground-up, it could make use of some of BitARG Exchange Tokyo's existing systems.
According to Bloomberg Technology, Google is releasing a blockchain-related product in response to the increasing competition from emerging startups who are implementing new blockchain solutions to rival the company.
The Alphabet Inc. has also been busy acquiring and investing in startups with expertise in digital ledger and blockchain technology. According to research firm CB Insights, Alphabet Inc. became a leading investor in 2017, ahead of Citigroup Inc. and Goldman Sachs Group Inc.
While Google started a trial for developers to test blockchain services on its cloud platform in 2016, the company has begun to explore broader uses of the technology. "Like many new technologies, we have individuals in various teams exploring potential uses of blockchain, but it's way too early for us to speculate about any possible uses or plans," said a Google spokesman.