Twitter CEO Jack Dorsey Just Made a Bold Prediction about Bitcoin's Future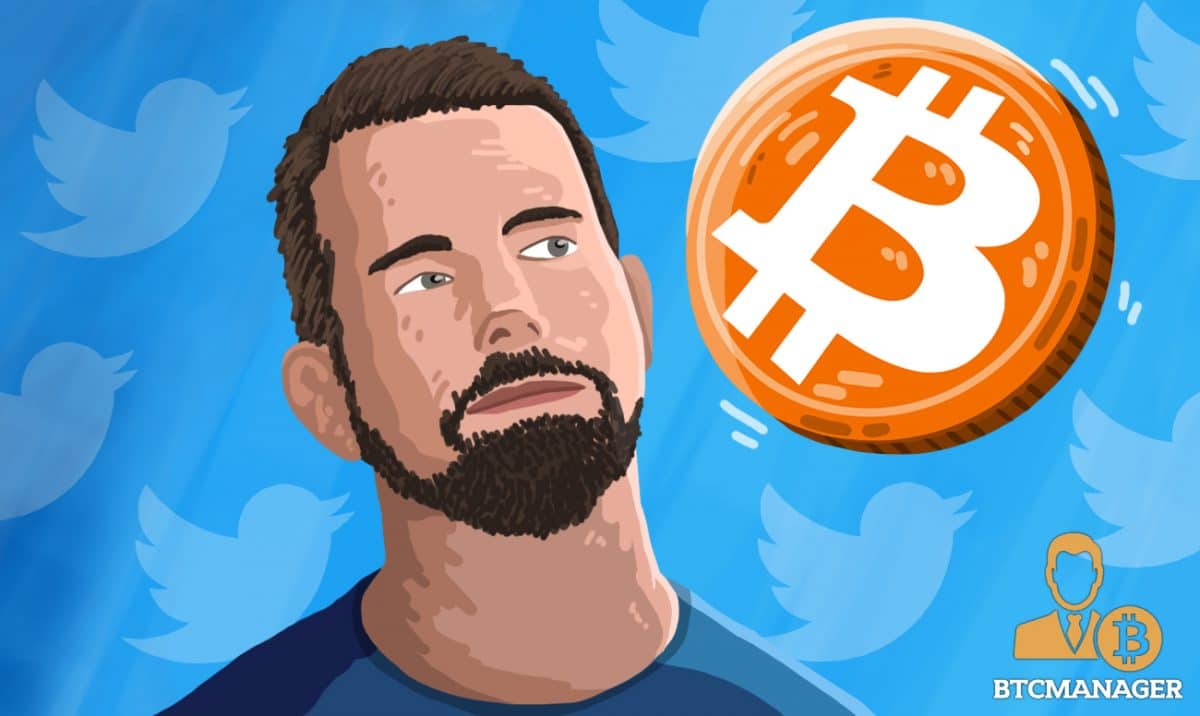 Give it another ten years and bitcoin will emerge the single currency of the internet, as opposed to more than 1,000 different digital tokens circulating today. As for fiat-equivalence, the most widely used cryptocurrency in the world could even overtake the U.S. dollar in importance.
Skeptical as you probably are about the predictions above like many of us, they are coming from the founder and CEO of one of the most popular social media platforms around today (and not some over-optimistic bitcoin evangelist).
Dorsey: Bitcoin Will Become World's 'Single Currency'
In a recent interview, Jack Dorsey, the serial entrepreneur behind social media giant Twitter and payment company Square, painted a rather pretty picture about the future of bitcoin.
"The world ultimately will have a single currency; the internet will have a single currency. I personally believe that it will be bitcoin," Dorsey told The Times.
Launched in January 2009, it took bitcoin less than a decade to evolve from just another unknown "internet thing" for geeks to a digital asset with mass appeal. Even more interestingly, the currency, which many in the Wall Street despise because of its unpredictability and the ability to bypass the traditional banking system, surged from $1,000 per token at the start of 2017 to a whopping $19,000 per token by the end of December 2017.
Its value has plummeted since and is currently trading at just above $8,600 at the time of writing. No doubt, it's way less than where the figure stood in December 2017, but that doesn't change the fact that at around $8,600 per unit and a market cap of $146.7 billion, bitcoin continues to dominate the narrative in the realm of FinTech and financial services.
Twitter Founder Gets Hands Dirty with Crypto
Dorsey's prediction (or should we say prophecy?) didn't come out of the blue. The Square and Twitter CEO has been increasingly involved in cryptocurrencies. In January 2018, Square rolled out a new service that enabled users in most states to buy and sell bitcoin using the company's mobile payment app Cash.
Additionally, he also played a key role in helping crypto startup Lightning Labs raise $2.5 million in the company's latest seed funding round. Lightning Labs offers a unique platform that claims to make bitcoin transactions easier and more efficient.
The serial entrepreneur said that it was important for digital payment companies like Square to help bitcoin become more widely accessible. Although, he also acknowledged that in its current form, the digital token is too weak to establish itself as a viable fiat-alternative for everyday use.
"It's slow, and it's costly, but as more and more people have it, those things go away. There are newer technologies that build off of blockchain and make it more approachable," Dorsey said.
It is worth noting here that Dorsey is not the only big shot to have unapologetically expressed his optimistic outlook toward bitcoin's future. Earlier in November 2017, billionaire hedge fund legend and former Fortress executive Mike Novogratz predicted that bitcoin could potentially surge all the way up to $40,000 by the end of 2018.