G7 Report Labels Stablecoins as Significant Risk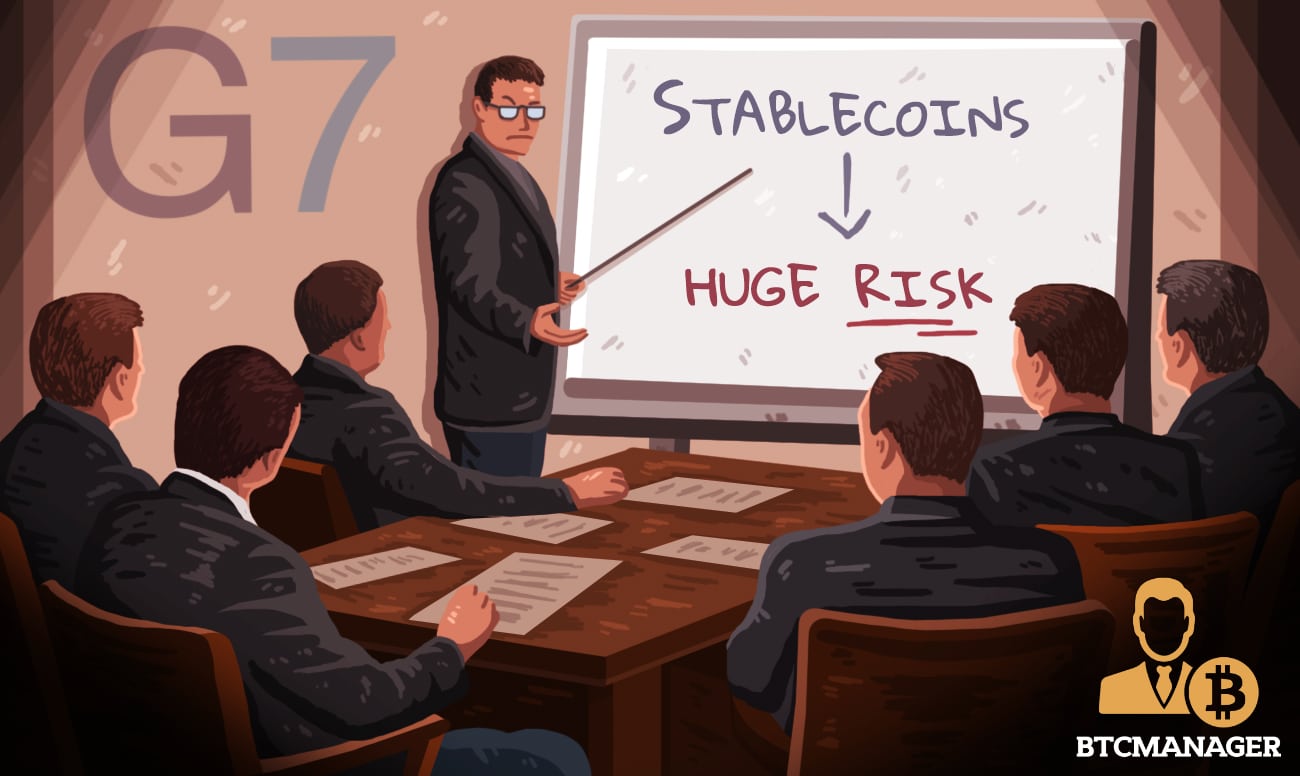 The growth in stablecoin usage has soared since late 2017, and this has regulators and government bodies across the world incredibly worried. A new report formulated by central bank officials of the G7, the IMF, and the Financial Stability Board, believe that global stablecoins pose a systemic threat to the global economy and monetary stability, as reported by BBC, October 14, 2019.
Stable Crypto and the Global Economy
The report doesn't mention Libra in particular, but several parts of it are allegedly specifically written with context to the obstacles faced by Facebook's project thus far.
One of the more pronounced threats described by this committee is the possibility of a stablecoin – like Libra – gaining a large portion of market share and stifling competition amongst payment providers.
Randal Quarles, the FSB Chairman, believes the 'threat' of Libra and other stablecoins should be addressed immediately as a matter of priority. All for these regulatory delays are paving the way for better future regulatory cooperation, but also a later launch for Libra.
Additionally, the G7 and almost every other country in the world is worried about the potential implications stablecoins may have on global financial stability. Although the true meaning of this is shrouded by a veneer of good intentions, governments are worried about privately issued currency hindering their own monopoly of currency issuance.
Most stablecoins are fiat-pegged, such as Tether, DAI, and USDC. Stablecoins don't particularly promote the agenda of eradicating central banks as Bitcoin does; instead, they are reliant on the current crypto-market thriving, but want to make it easier for people to access the value of the dollar.
Unpacking Decentralization in Stablecoins
The biggest issue with decentralization and stablecoins is the peg to fiat. Eliminating this is the biggest hassle, as our fundamental understanding of economic stability stems from fiat prices.
Reserve Protocol is attempting to remove a direct fiat peg with their stablecoin RSV. Instead of linking the price to the dollar or euro, the project is pegging price to a basket of goods and services in the economy. This has major drawbacks as well because inflation of any basket of goods and services (like CPI or even WPI) is derived from fiat prices.
Without a detachment from fiat pegs, stablecoins will also be relevant as long as the current system thrives. It is a way of enabling efficiency without advancing the cause of decentralization.