Galatasaray Fan Token Offering Now Live on Socios.com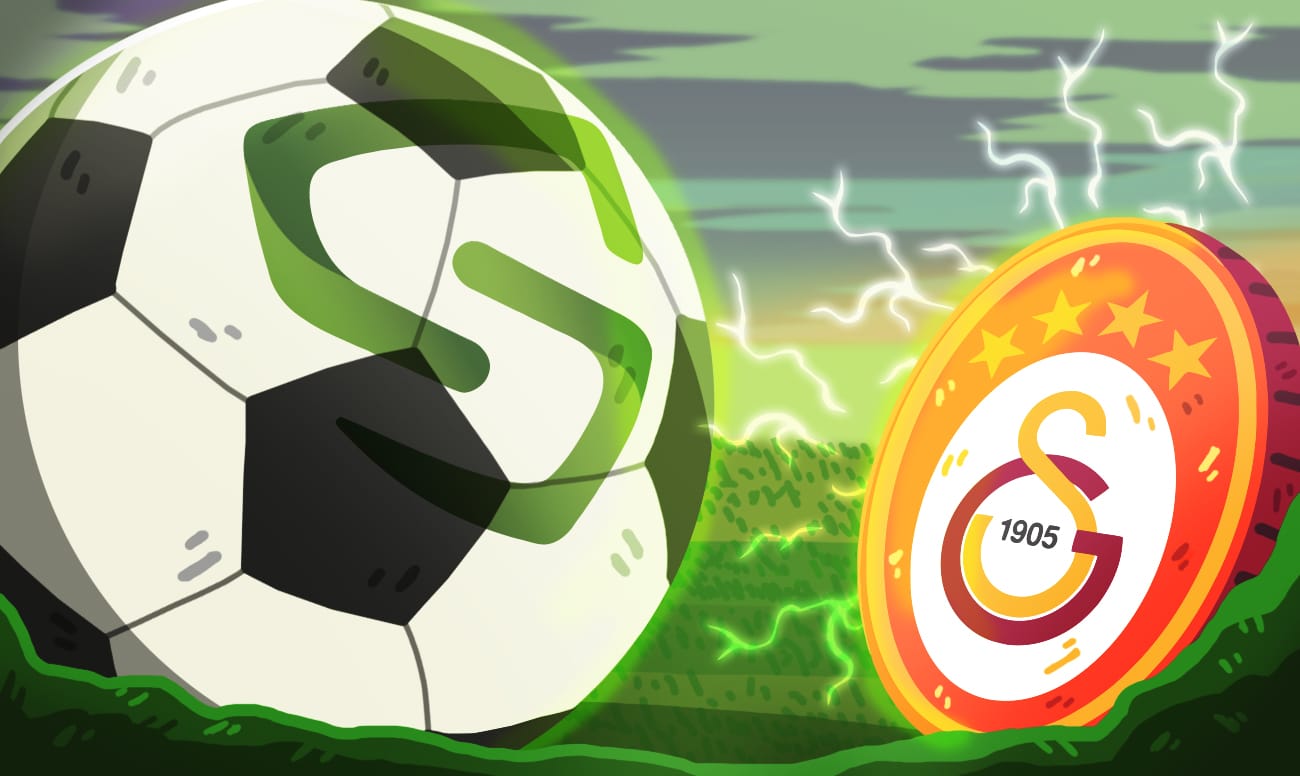 Galatasaray Spor Kulubu, a top tier Turkish football club established in October 1905, has now officially launched its Fan Token Offering on Socios.com. Fans of the multiple award-winning soccer club will now be able to acquire voting rights, earn unique rewards and engage more with Galatasaray via the Socios.com Android and iOS apps, according to a tweet on February 4, 2020.
Socios.Com Welcome Galatasaray 
Having inked a strategic partnership deal with Socios.com in September 2019, in a bid to create its crypto-based influence and rewards program, the Galatasaray Fan Token Offering (FTO) is now officially live on Socios.
Per a tweet by the team, the FTO is now live on the Socios.com Android and iOS apps, and interested fans can purchase the $GAL token using Socios' native Chiliz (CHZ) altcoin.
.@GalatasaraySK $GAL Fan Token Offering is LIVE 🦁👏

📱iOS/Android: https://t.co/Xf1s0RU1Z2

Powered by $CHZ https://t.co/KgPhS3GEET

— Chiliz ($CHZ) – Powering Socios.com ⚡ (@Chiliz) February 4, 2020
Reportedly, holders of the Galatasaray Fan Token will be able to influence the club's decision on certain important matters, vote on app-exclusive polls, and be part of the Galatasaray global community.
What's more, those who buy and hold the $GAL token will also get exclusive discounts on the club's merchandise, and earn more $GAL and $CHZ tokens by participating in special events.
Unlimited Rewards 
Importantly, the team has hinted that holders of the Fan Token will also have access to VIP tickets for Super Lig and European competition, receive official Galatasaray signed shirts and watch the players live during training sessions, an all-area access tour of the club's Turk Telecom Stadium and more.
Commenting on the exciting launch of the Galatasaray Fan Token Offering, Darukhan Acar, Board Member of Galatasaray Spor Kulubu said:
"As Galatasaray, we are very pleased to join forces with Socios.com and start an exciting journey. This new partnership opens a world of new opportunities for us with respect to our fan engagement and global reach as well as being another milestone in our digital transformation strategy."
Distributed ledger technology (DLT) has been proving its usefulness in various areas of the economy, from the supply chain to healthcare. The sports world has also caught the blockchain fever and participants are increasingly exploring the potentials of the technology underpinning Bitcoin (BTC).
On January 29, 2020, BTCManager informed that PSG, a highly successful French Football club, had launched blockchain-based fan tokens on Socios.