Galaxy Digital Terminates Planned Acquisition of BitGo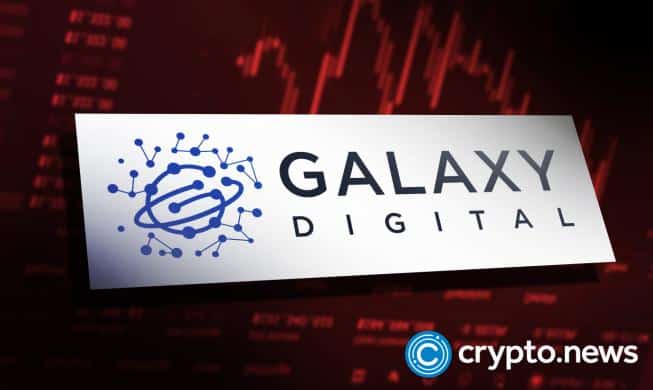 Galaxy Digital, crypto-focused financial services and investment management giant, has terminated the acquisition deal with major digital assets custodian BitGo, stating that the latter failed to provide the required financial statement as part of the requirement for the deal.
Galaxy Pulls Plug on Planned BitGo Acquisition
Galaxy Digital announced the news of the termination in a press release on Monday (August 15, 2022). According to the announcement, BitGo did not provide audited financial statements for 2021 by the end of July 2022.
Consequently, Galaxy Digital said the company exercised the right to terminate the acquisition deal, stating that BitGo's action was in breach of the agreement. The financial services company led by Michael Novogratz, also said that the termination will not require Galaxy Digital to pay a termination fee.
Galaxy first announced plans to buy BitGo back in May 2021, with a transaction value of around $1.2 billion in stock and cash. Based on the terms of the merger deal, Galaxy will issue 33.8 million shares of its common stock to BitGo shareholders in addition to $265 million in cash.
The announcement at the time said that the acquisition "will position Galaxy Digital as a leading global full-service platform for institutions seeking access to the crypto economy, offering an unparalleled breadth of industry-leading products and services at scale."
Meanwhile, the deal was expected to close in Q4 2021. But in March 2022, Galaxy said that the BitGo acquisition would happen following the domestication of the company as a Delaware Corporation, which was anticipated to happen between Q2 and Q4 2022, depending on the ongoing review process of the U.S. Securities and Exchange Commission (SEC).
Galaxy also increased the number of newly issued shares to 44.8 million, while stating that the company will pay a reverse termination fee of $100 million to BitGo, "if the transaction has not been completed by December 31, 2022, subject to specific provisions."
BitGo to Sue Galaxy Digital for Merger Termination
However, BitGo issued a statement in response stating that the firm would sue Galaxy Digital for pulling the plug on the billion-dollar acquisition deal. The crypto custodian said that the company is seeking $100 million in damages, citing Galaxy's refusal to pay the reverse termination fee.
BitGo hired global law firm giant Quinn Emanuel to handle the legal process. A partner with Quinn Emanuel, R. Brian Timmons, said that BitGo has so far honored its part of the agreement, which included the delivery of audited financials while referring to Galaxy's reported $550 million loss in Q2 2022, and the poor performance of the company's stock.
According to Timmons:
"The attempt by Mike Novogratz and Galaxy Digital to blame the termination on BitGo is absurd. Either Galaxy owes BitGo a $100 million termination fee as promised or it has been acting in bad faith and faces damages of that much or more."
Meanwhile, Galaxy Galaxy is looking to complete its proposal to be a Delaware-based company. CEO Novogratz also said that the firm will forge ahead with plans to list in the United States
"Galaxy remains positioned for success and to take advantage of strategic opportunities to grow in a sustainable manner. We are committed to continuing our process to list in the U.S. and providing our clients with a prime solution that truly makes Galaxy a one-stop shop for institutions."