Game of Silks, VaynerSports Pass Join Forces to Enhance Thoroughbred Horse Racing Appeal in the Metaverse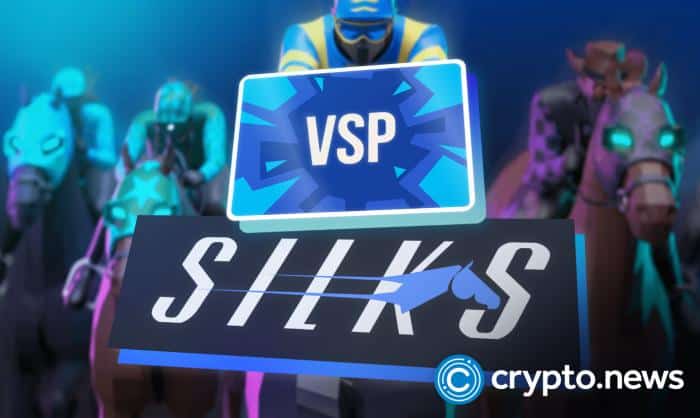 Game of Silks and VaynerSports Pass (VSP) have signed a strategic partnership agreement that aims to bring more excitement and benefits to lovers of thoroughbred horse racing. As part of the new alliance, all VaynerSports Pass NFT holders will have access to a VSP horse farm and estate in the Game of Silks metaverse where they can stable their Silks thoroughbred race horses and more.
A Formidable Alliance
In a bid to make metaverse horse racing more appealing and exciting, while also unlocking various juicy rewards for members of their communities, and digital collectibles holders, VaynerSports Pass (VSP) and Game of Silks have joined forces.
For those who are unaware, Game of Silks (Silks) is the first derivative play-to-earn metaverse that mirrors real-world thoroughbred horse racing, while VaynerSports Pass (VSP) is an NFT project that offers holders unique token-gated experiences, community rewards, curated partner mints, game theory opportunities, and more.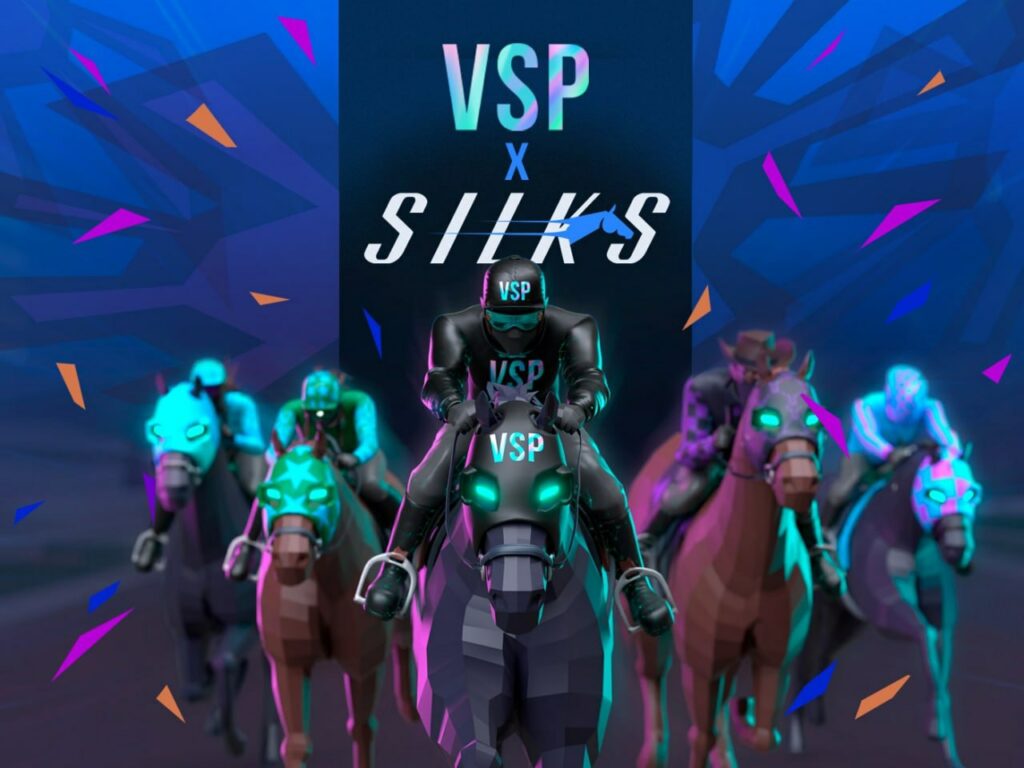 According to the team, the collaboration will give all VaynerSports Pass (VSP) NFT holders access to a VSP horse farm and state in the Game of Silks metaverse. These VSP holders will be able to stable their Silks racehorses and collaborate with other members of the ecosystem to pool their racing winnings together. VSP holders can also meet up, watch their horses race, and engage in shared interests in the estate.
Unlimited Possibilities
While there are countless metaverse projects currently in existence, Game of Silks and VaynerSports Pass are two of the top sports-related NFT projects and this collaboration is expected to bring additional value to both communities, paving the way for a more prominent thoroughbred horse racing presence in the Web3 ecosystem.
VSP NFT holders can stable their thoroughbred horses in the VSP Stable and share rewards with other horse owners. This is similar to pooling together liquidity in DeFi, with the major difference being the fact that VSP liquidity is driven by competitive horse racing and associated performance in the real world.
Dan Nissanoff, Founder and CEO, Game of Silks, Inc said:
We are incredibly excited to build to build VSP Racing Stables as one of our first custom community-owned farms in the Silks metaverse.
Game of Silks comes with super unique Avatars that represent the identity of each member dynasty. To commemorate this latest partnership, VSP holders will be granted access to a unique VSP Holder-only Silks Avatar Mint.
In addition to the Silk Avatar Mint, VSP holders will have access to major sports events in the horse racing industry. VSP holders will also be eligible to attend the Kentucky Derby from the Tropical Racing and Silks finish line suites.
The Silks metaverse is powered by a play-to-earn economy where participants can own, trade, and interact with a variety of in-game NFTs, earn rewards through skilled gameplay, and experience the thrill of thoroughbred horse ownership.
Launched in June 2021 by Dan Nissanoff and Troy Levy, Game of Silks is a top 15 all-time sports NFT project on the Ethereum blockchain on OpenSea.
One key factor that distinguishes VaynerSports Pass from regular NFT projects is that VSP is built on top of VaynerSports, a highly reputed sports agency representing over 100 world-class athletes in various sports, including American Football, MMA, Esports, and more.
"The Game of Silks vision for binding together the real world of horse racing and the metaverse aligns perfectly with our vision of sports and NFTs," said AJ Vaynerchuk, Co-Founder of VSP. AJ is a certified agent in the NFLPA, MLBPA, and NBPA. He is an angel investor in Uber and Venmo. AJ is also a partner at VaynerFund, which includes RTFKT Studios, Immutable X, and Pixel Vault, as part of its portfolio.