Gatecoin's CEO On Forging Ahead With A Bullish Eye Towards Tokens and ICO's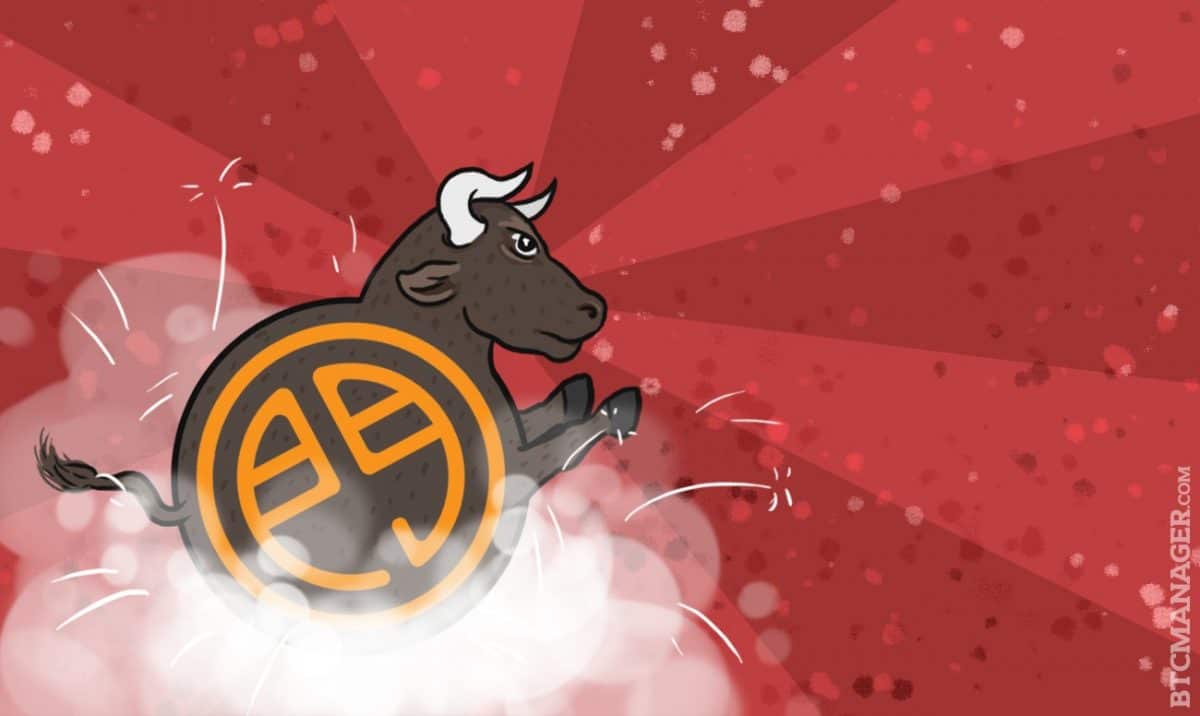 After what was likely an unpleasant Summer recovering after a damaging hack for the team at Gatecoin, the Hong-Kong based cryptocurrency exchange is starting to make their presence felt once again. They have announced themselves as being one of the early adopters of the 1st token from the online sports Dapp First Blood.
While there has been some level of criticism within the blockchain and digital currency space against companies doing massive ICO's, Gatecoin's leadership is excited to provide a marketplace and even a springboard for blockchain companies to conduct successful ICO's and allow the trading of tokens. Already an early mover on the DAO and DGD tokens this year, Gatecoin is staying ahead of the curve by offering trades for 1ST, BTC, ETH, DGD, REP, and fiat currencies USD, EUR, HKD and soon CNY. 
BTCManager spoke to Gatecoin's CEO and Founder, Aurélien Menant, about his perspective on why he has chosen to position his business so closely with ICO offerings, what he sees as the next big opportunity in the space and which platform is leading the pack.
What drives Gatecoin to offer token sales such as 1st (First Blood)? Was 1st a particularly appealing opportunity?
"We are very keen to list blockchain tokens that offer long-term investment potential for our clients, especially now that we are also involved in underwriting ICOs. FirstBlood seemed particularly interesting for us due to its relevant role in the massive eSports market and the simplicity of the business model; enabling every hardcore gamer to make a living from their passion. It is also an excellent business case for blockchain technology and smart contracts, as it removes the need for a third party."
Are there tokens which you have not been interested in having available for trade? If so, why? What is your litmus test?
"Of course. There have been perhaps hundreds of blockchain based tokens created since we launched our exchange in January 2015, but we've only listed a handful of them (besides bitcoin). We won't specify which projects we have decided not to list, partly in respect for those working and investing in them, and also because we might have missed an opportunity by not listing them."
"Our goal is to list tokens that will be still traded in a few years, and that represent a profitable opportunity for our clients. Therefore, we scrutinize each project as if they were startups and we were a VC looking to invest our limited partners' funds into them. The first thing we look at is the project concept, but the most important factors are the team, the potential market and the business model. We also take into consideration the popularity of the project and the appetite of our clients, especially if we are to underwrite the ICO."
What is Gatecoin's vision for the future of token sales potential for investment?
"I think we are at an early stage of ICOs, and following the first large ICO's of Ethereum, Augur, DigixDAO, Lisk, and of course The DAO, there was a perceived minimum level of fundraising set, which now defines the success of an ICO, and so it would look ridiculous to raise less than a few million USD equivalent."
"I agree that investors have gained a lot of liquidity thanks to the appreciation of ETH and BTC or other digital currencies, and therefore do not see the amount they invest in the same manner as a traditional VC who would manage 'more hard earned money.' This is probably why we see this particularity in our industry. In the more traditional investment space, startups tend to not get listed so quickly as they can earn higher valuations from VCs."
"There are other reasons explaining the sizes of these recent ICOs: the need to create a network effect and be able to represent a sufficient market cap to garner visibility for the project. There is also the fact that projects give away 80 to 100 percent of their equity in the ICO, versus 15 to 35 percent for a traditional seed round."
"As an entrepreneur myself, I find it counterproductive, as you need to keep the team incentivized while also leaving room for other potential later investments. I was actually positively surprised to see SingularDTV allocating only 40 percent of its 'equity' and I think we will see further rationalization of ICOs in that direction. In fact, we were very fortunate to have partnered with the SingularDTV team to underwrite part of their ICO on Sunday and are going to add their token for trading today."
"I also acknowledge the lack of regulation and the potential risks it represents for the investors, but this should evolve over time as well."
"Now, there are also rationales for such valuations; ICOs are liquid investments in the potential Google's or Amazon's of tomorrow. As an investor, that is an opportunity you do not want to miss, and so far, in most cases, those investments have proven profitable."
"We can also see that some weaker projects, like a local Hong Kong one I won't name, did not manage to complete their ICO, by failing to raise the targeted amount of funds. This shows that major ICO investors do their due diligence and crowd wisdom lends itself to projects with more potential."
"If you look at Iconomi for instance, that we are intending to list soon, it is a simple project, that fills a need, and that is driven by the experienced team who successfully led Cashila to profitability, while addressing a very niche market. I am sure they could have found the $10 million they raised from VC investors instead, even though it would have probably been in several tranches. This tranching of the investment is actually something that could be easily implemented in future ICO smart contracts and that would add more rationalization to those ICOs."
Post hard-fork and the seemingly fading mess with ETC, what do you see as the future for Ethereum and is Gatecoin going to expand to any other digital currencies?
"The hard fork episode was quite a mess, and I have never been a big supporter of it, but considering the tight deadline and the amounts of ETH at stake, it was probably the less terrible solution."
"I have always been a strong supporter of Ethereum, and having just attended Devcon2, I can clearly say that there is no other blockchain infrastructure that can compete with it. The amounts of smart and talented developers working on Ethereum core as well as its applications are unrivaled, due to the open source and crowdsourced philosophy of the project."
"I am still very passionate about bitcoin and have huge respect for Bitcoin's core developers as well as other stakeholders like the Blockstream team, but despite the recent major progresses with SegWit and payment channels, the lack of leadership and the recurring conflicts between the miners and the developers are slowing down Bitcoin's development, and that has enabled Ethereum to surge, and so far, I do not see Bitcoin catching up."
"Regarding Ethereum Classic (ETC), I do not see it going anywhere. It was a nice 'toy' to speculate with when it was launched, but it is a goalless, teamless, meaningless project that will disappear soon. We actually do not intend to list it on Gatecoin and the ETC we will reimburse to our users (very soon hopefully) will be paid in the form of ETH."
"Regarding the listing of other digital currencies on Gatecoin, we are focusing on the listing of other dapp tokens since they are based on entrepreneurial projects that offer valuable services beyond just a payment system. In ether's case, its properties as an 'oil' like digital commodity fueling the Ethereum ecosystem makes its value a lot more tangible."
"However, we are interested in exploring the listing of cryptocurrencies focused on anonymity and privacy such Dash, Monero, Zerocoin and, of course, Zcash. These are fascinating in terms of technology, and with applications that could go way beyond anonymous payments."
While it's been a long road back from the initial hack earlier in the Summer, Gatecoin has taken every step to keep their customers informed and make what they believed to be the most fair and logical choices for the continued existence and growth of the company. With a renewed sense of possibility and bolstered security the coming months will be telling for Gatecoin as they seek to become the de facto token trading platform in the blockchain and digital currencies space.