GBTC up by 12%, largest single day rise since February 2022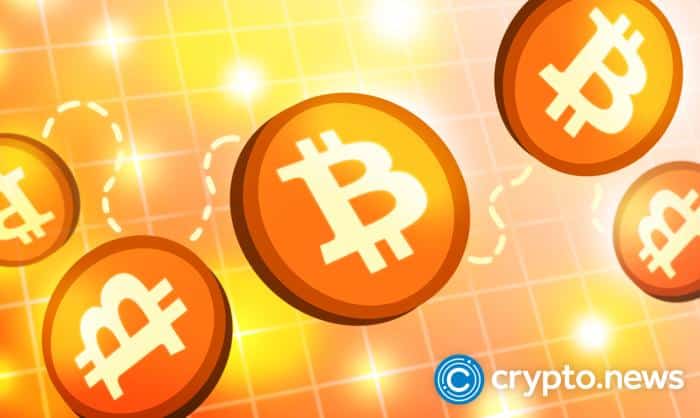 Shares of the Grayscale Bitcoin Trust (GBTC) jumped on Monday, bringing the trust's discount to bitcoin closer to BTC's original price. 
Grayscale Bitcoin Trust (GBTC) sees significant price increase, discount narrows
Shares of the Grayscale Bitcoin Trust (GBTC) experienced a significant jump in value on Monday, bringing the trust's discount to bitcoin closer to the cryptocurrency's original price.
The security saw an increase of 11.56%, reaching $9.65. This development resulted in the trust's discount relative to its bitcoin assets' net asset value (NAV) shrinking to 38.55%, the smallest gap since mid-November.
GBTC is a publicly traded security that offers investors the opportunity to gain exposure to bitcoin without actually owning any of the digital currency.
Grayscale, the investment business behind GBTC and its parent company, Digital Currency Group (DCG), is the largest holder of bitcoin in the world, after the cryptocurrency's anonymous founder, Satoshi Nakamoto. According to treasury filings, the fund has 643,572 Bitcoin.
GBTC has traditionally traded at a premium to bitcoin but has been stuck at a significant discount since late February 2022. The recent price increase is noteworthy as it comes at a time when Grayscale and DCG are dealing with a number of issues.
The discount in GBTC can be attributed to market uncertainty and the difficulties shareholders have encountered in trying to get their money back.
More market development needed
Grayscale's application to form a Bitcoin ETF was rejected by authorities in the United States twice, just like every other application before. Investors in GBTC have been putting increasing pressure on Grayscale parent DCG, headed by Barry Silbert, to address the significant discount.
There are calls from several players in the crypto sector for the trust to be liquidated or for Grayscale to allow redemptions. This would allow GBTC investors to realize the full value of their holdings quickly.
Last year, hedge fund Fir Tree filed a lawsuit against Grayscale, demanding that the company lower its fees and resume redemptions to shrink the discount.
It remains to be seen how the situation will unfold, but it's clear that investors are closely monitoring the Grayscale Bitcoin Trust and the discount to NAV. The trust's recent price increase offers hope that a resolution to the discount issue may be in sight.