GE Aviation Launches Blockchain-Based Solution for COVID-19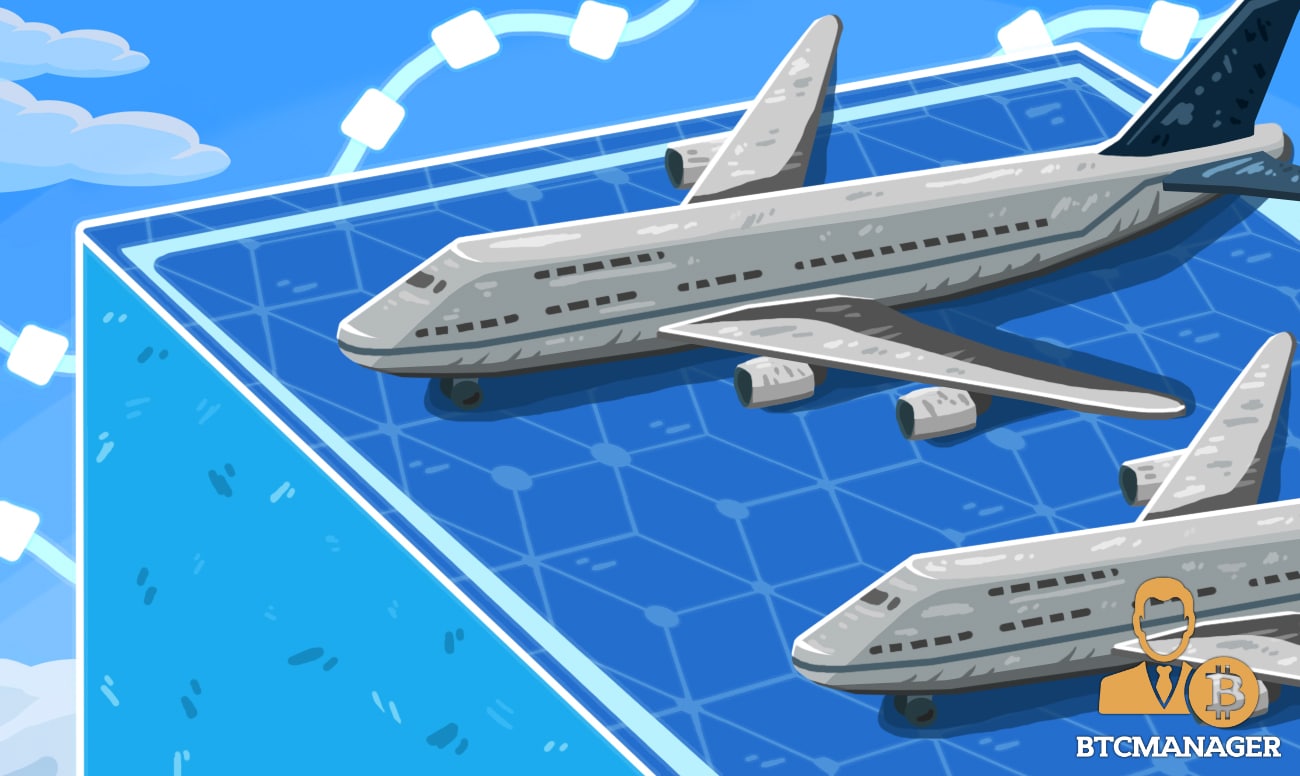 GE Aviation (NYSE: GE), a subsidiary of General Electric which focuses on developing and supplying aircraft engines and integrated systems, has unveiled a distributed ledger technology (DLT) solution that ensures the proper health screening of airline staff and passengers. The blockchain solution also ensures that airlines are cleaned amidst the COVID-19 pandemic, according to reports on June 11, 2020.
Preventing COVID-19 Spread with Blockchain 
As various nations have started putting preparations in top gear to resume airline travels despite the fact that the coronavirus epidemic is yet to be fully contained, GE Aviation has tapped blockchain technology for the development of a solution that promotes proper health screening of airline staff and passengers, while also tracking the cleaning of aircraft. 
Per sources close to the matter, the blockchain-solution from the stables of GE Aviation is aimed at bringing back the trust and confidence in the aviation sector which has been ravaged by the global epidemic, by ensuring airplanes are properly cleaned and both workers and passengers aboard are free of the deadly COVID-19 virus.
Notably, the team claims the new COVID-19 blockchain solution is flexible, easy-to-use, and medical test agnostic, as such it can function in compliance with all forms of travel rules and regulations.
Commenting on the roll-out of the innovative solution, chief commercial officer GE Aviation's Digital Group reiterated that the blockchain solution will significantly prevent the further spread of the deadly disease.
He said:
"This application takes care of an urgent need in the aviation ecosystem to help ensure airline and airport staff and passengers have been entirely screened for COVID-19. We need to try as much as possible to instil trust and confidence in the travelling public and get the world back to work and flying again."
Results are Encrypted to Foster Privacy 
At a time when several controversies and criticisms have trailed the Bill Gates-led ID2020 project, which claims to be providing digital IDs for billions of undocumented people globally, GE Aviation has made it clear that its solution encrypts the personal information and test results of people to ensure it's tamper-proof and free from unauthorized access.
David Havera, GM of General manager of GE Aviation's blockchain solutions said:
"We are combining GE Aviation's data and analytics domain expertise with the scalability and security capabilities of Microsoft Azure and TE-FOOD's blockchain technology.This solution gives total control to airline passengers, as it allows them to view the cleaning history of the aircraft. Airlines gain control by being able to record events in real-time, enabling pandemic containment and auditable records."
In related news, BTCManager informed on May 27, 2020, that the IOTA Foundation has joined forces with Dentons to launch a blockchain-based COVID-19 digital health passport.