India: Zee Entertainment Taps Blockchain for Ad Tracking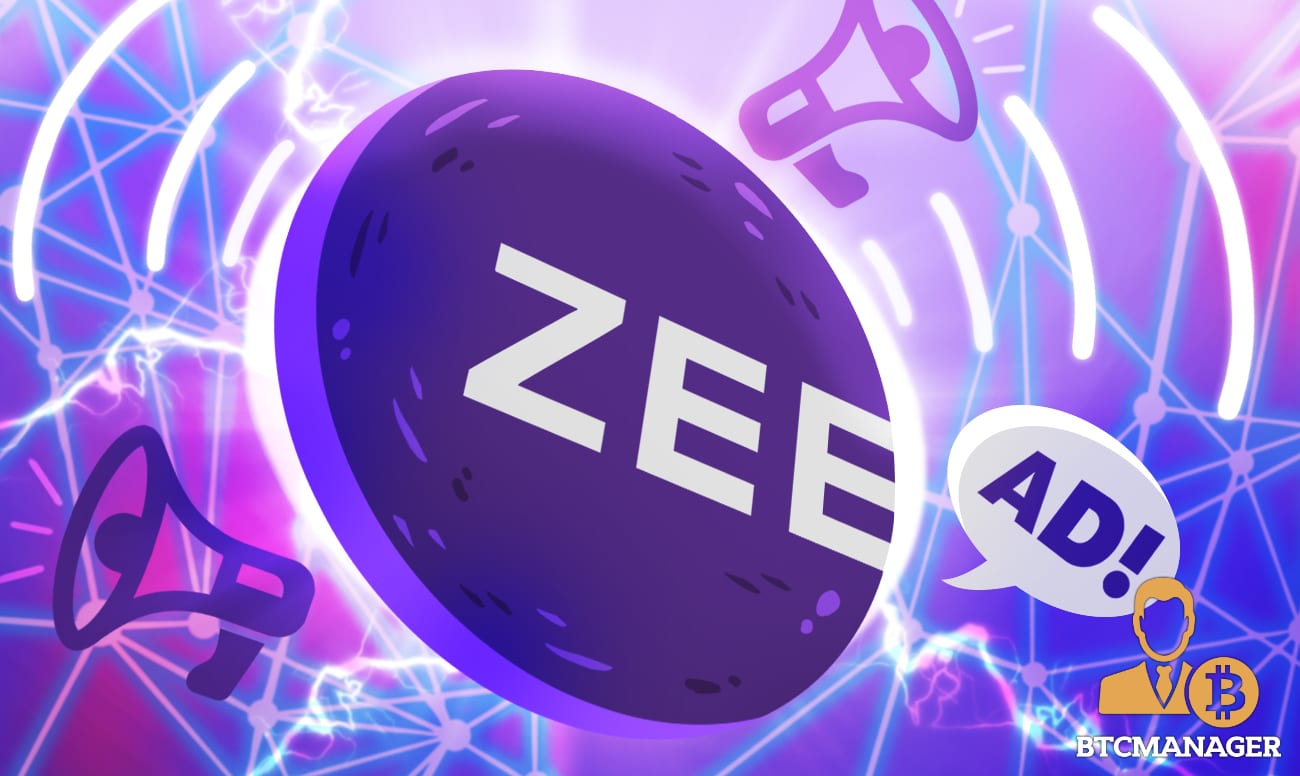 Zee Entertainment, a leader in the Indian television entertainment industry, has joined forces with AdsDax, a distributed ledger technology (DLT) powered platform that aims to reinvent the advertising ecosystem with blockchain technology, to track ads in real-time with DLT and possibly reward ads, viewers, with cryptocurrency, reports Ledger Insights on June 10, 2020.
Ads on the Blockchain 
Zee Entertainment, a pioneer in the Indian television entertainment ecosystem, with a market capitalization of $2.5 billion, has joined the growing list of highly reputed organizations leveraging blockchain technology for ads tracking.
Per sources close to the matter, AdsDax, a Hedera Hashgraph (HBAR)-powered decentralized ad marketplace has made it clear that it has been carrying out real-time, transparent, and cost-efficient advertising campaigns for Zee Entertainment. 
Executing a massive 1,300 transactions per second(TPS), AdsDax's Hedera Hashgraph-based platform reportedly makes it easier for advertisers to monitor the success of their campaigns in real-time, while also increasing transparency and eliminating fraud.
Rewarding Ads Viewers with Crypto
What's more, just like the Brave browser project, which enables ads viewers to earn Basic Attention Token (BAT) for viewing ads from their favorite publishers, AdsDax has hinted that the micropayments feature on its platform will soon go live.
Once active, ad viewers will receive micro rewards in Hedera's HBAR token and consumers will be able to claim the coins easily. That's not all, the team says users will also be able to manage their wallets and adjust privacy settings right from a Consumer Console which will be integrated into the platform shortly.
Commenting on the success of its ads marketplace, Ryan Davies, CPO at AdsDax reiterated that while a good number of players in the ads ecosystem have already lost interest in using DLT to measure the success of their campaigns due to scalability issues, Hedera Hashgraph's high throughput blockchain network helps AdsDax to effortlessly scale that hurdle. 
Amit Qazi, Advertisement Operations Head at Zee Entertainment said:
"We were impressed by the scalability and speed of the AdsDax platform. We believe in the potential of DLT to eliminate key publisher pain points including payments, accountability and transparency. AdsDax has developed a system that can not only process our inventory inventories in real-time but also has all it takes to enable real-time frictionless payments for publishers."
As seen on its website, AdsDax has recorded a total of 854,394,479 transactions with a total of 147,730,907 HBAR payments executed on the Hedera mainnet.
It's worth noting that blockchain advertising is gradually gaining traction around the world, with projects like Mediaocean, AdLedger, and a host of others occupying the frontline.