AdLedger Blockchain Consortium Adds More Firms to its Network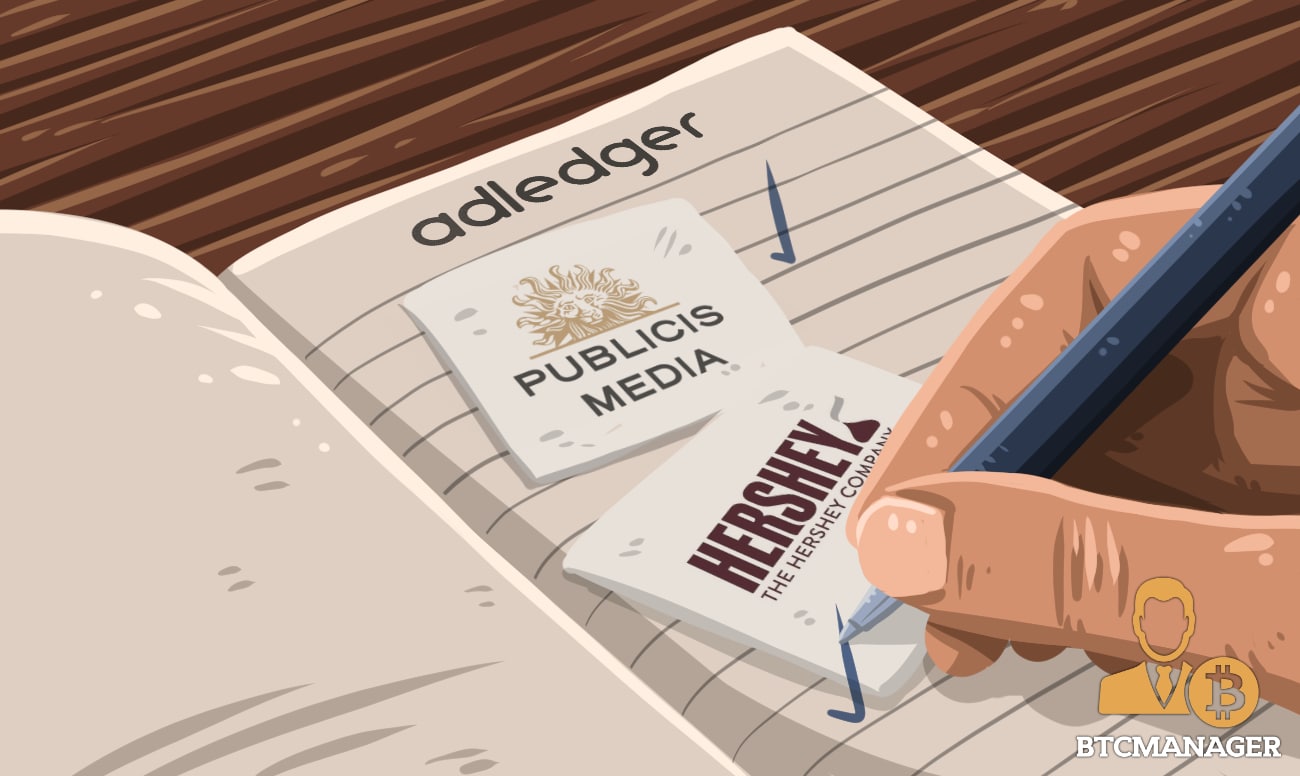 AdLedger, a distributed ledger technology (DLT) nonprofit advertising consortium aimed at replacing centralized ads networks with smart contracts, has added The Hershey Company, Publicis Media, and Global Audience Based Buying Conference & Consultancy (Gabbcon) to its growing list of members, reports AdWeek on March 27, 2019.
AdLedger Onboard new Members
Per sources close to the matter, AdLedger, a nonprofit distributed ledger technology-based research and development consortium established in 2018 by IBM, MadHive, and Tegna, has added three new members to its platform.
The Hershey Company, a United States-based chocolate and snacks firm, Publicis Media, and Gabbcon, are the latest additions to the growing list of firms currently on the AdLedger roster.
Reportedly, the primary aim of the AdLedger consortium is to promote blockchain technology adoption and formulate new standards in the digital advertising world.
Aside from the founding members, other forward-thinking companies that have since joined the AdLedger platform, including GroupM, Omnicom, Blockdaemon, Canoe, and several others.
Commenting on the matter, Yale Cohen, head of digital investment and standards at Publicis Media iterated that the AdLedger consortium is a robust platform for the creation of industry-wide standards for DLT. He added that the collaboration will help participants understand ways to integrate the nascent technology into the digital advertising ecosystem to build trust and curb fraudulent practices in the marketplace.
Cohen said:
"Blockchain is still one of the shiny objects in the room. I think the promise of being able to create numerous solutions keep the conversation going."
DLT for Supply Chain
Vinny Rinaldi, head of addressable media and technology at The Hershey Company, noted that he has been interested in exploring the capabilities of blockchain technology for quite some time and he firmly believes that digital ads campaigns powered by DLT could potentially help with measurement.
He has reportedly held talks with Amino Payments, DLT-based programmatic ads reporting firm, to integrate the technology into its advertising operations, as it plans to start advertising on video streaming and social media platforms like Snapchat, and others.
Rinaldi has also reportedly hinted that The Hershey Company could also use blockchain technology to track raw materials like cacao from the farm to the finished product.