Gemini Gives Institutional Investors Fresh Options with Sub-Accounts Feature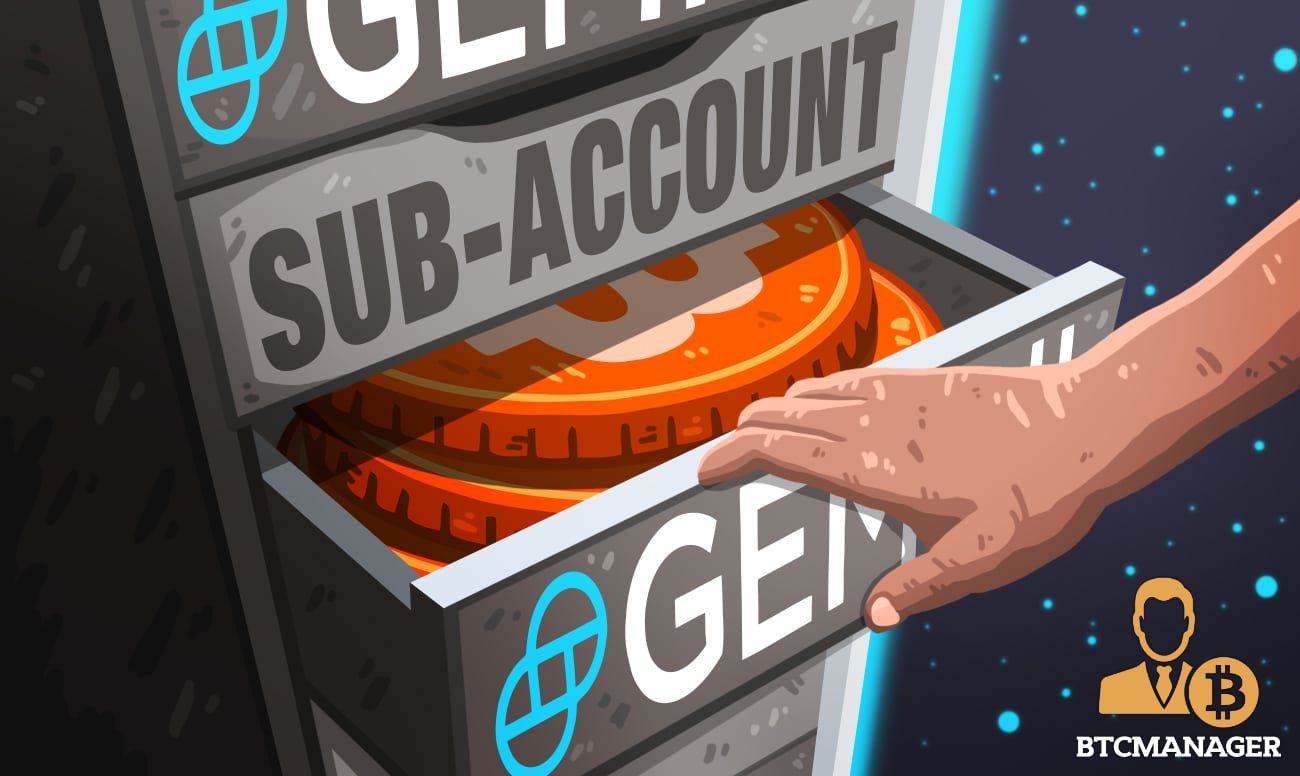 Gemini, a licensed crypto exchange and custodian owned by the Winklevoss twins, has announced the launch of the Sub-Accounts feature for institutional investors. The feature enables customers to open and manage an unlimited number of accounts under a single master account and earn massive volume-based trading fee discounts, according to a blog post on September 3, 2019.
More Flexibility 
As stated in its Medium blog post, Gemini, a leading New York-based crypto exchange, has introduced the Sub-Accounts feature to make life easier for its institutional clients.
Specifically, the exchange says sub-accounts makes it possible for institutional traders such as hedge funds, Registered Investment Advisors (RIAs) and others to create an unlimited number of trading account and manage all of them right from their master account.
The first-of-is kind feature makes it possible for institutions to segregate trading strategies, funds, and more, across a vast array of sub-accounts under just one parent account.
That's not all, the Gemini team says the feature allows users to earn significant discounts on trading fees, based on aggregated volume across all the sub-accounts contained in the master account.
The Gemini post writes:
"We believe this feature will be very valuable to our institutional customers, including hedge funds running multiple trading strategies, Registered Investment Advisors (RIAs) interested in managing segregated accounts, and retail brokers needing to maintain self-directed accounts for their customers."
Key Features of Sub-Accounts 
The team has made it clear that the new feature allows institutional traders managing a master account to create multiple sub-accounts, giving them different permissions and roles, via Gemini's website or its application programming interface (API). 
In essence, each sub-account is designed to have a unique account balance, as well as a distinct set of users with varying authorizations and crypto addresses, while the master account operator is authorized to view the activities of all sub-accounts and perform actions on the accounts.
Interestingly, the team says the feature supports the instant off-chain transfer of cryptos or fiat currency across sub-accounts, with no fees and they can't be viewed by third parties.
"Firms can also use sub-accounts to offer Gemini's services to their customers. By creating a sub-account for each client, you can custody assets, manage balances, and execute trades or other actions on their behalf,"

Earlier in March 2019, BTCManager informed that Gemini Trust LLC had joined the BT Radianz Cloud community, to leverage the latter's global market reach and connectivity.