Gemini Trust Purchases $4M in Credits to Offset Bitcoin Carbon Emissions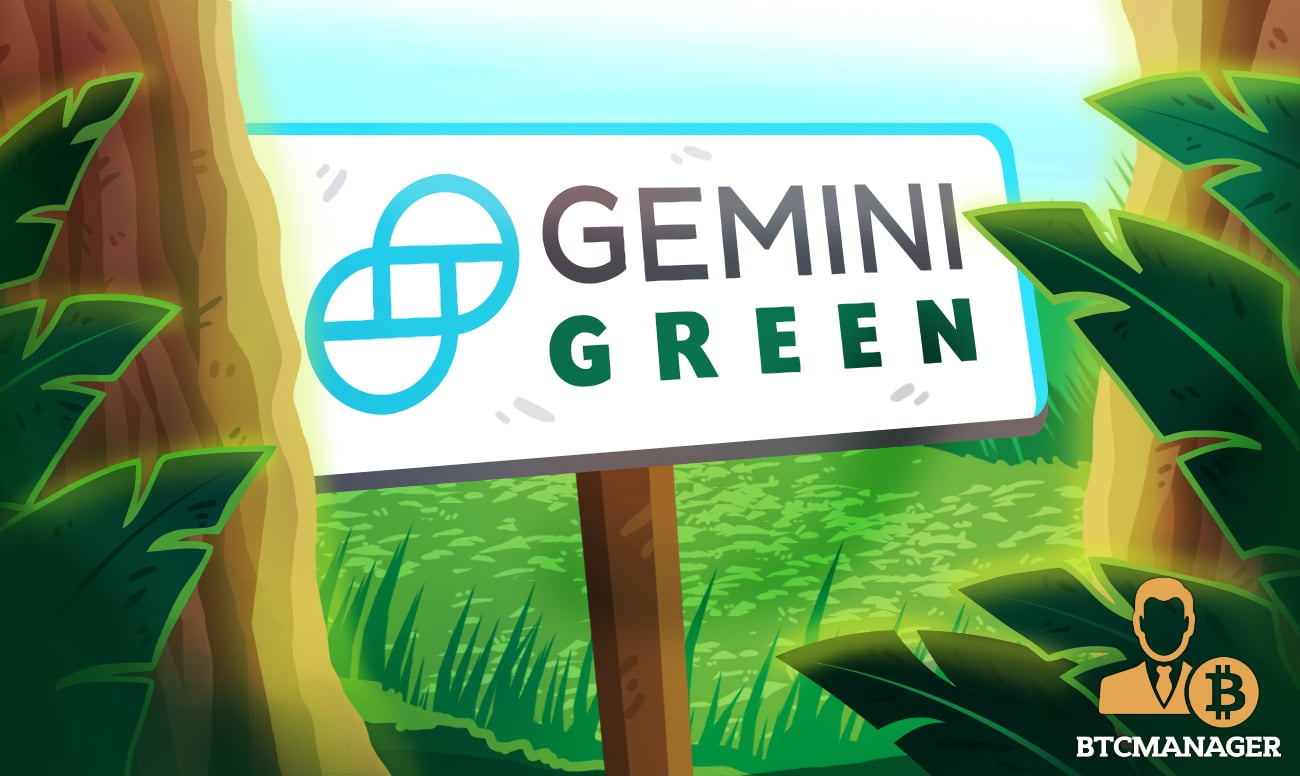 A June 24, 2021 tweet from Bloomberg Crypto revealed that the Gemini exchange had bought some environmental credits to offset the carbon footprint of bitcoin held in its reserves. The New York-based exchange, which was founded by the Winklevoss twins, donated about $4 million to Climate Vault, a nonprofit that seeks to cut carbon emissions.
The Winklevoss' crypto exchange buys environmental credits to offset some of the carbon used in its Bitcoin holdings https://t.co/nCPaftjdOC via @crypto

— Bloomberg Crypto (@crypto) June 24, 2021
Treading the Environmental-friendly Way
Gemini will use the funds to purchase the environmental credits for nearly 350,000 metric tons of carbon from government-related cap-and-trade markets. These credits will then be eliminated from circulation, preventing other market players from utilizing them to emit carbon dioxide into the atmosphere. 
The move is expected to help counteract non-renewable energy used by BTC miners and contribute to an environmentally sustainable Bitcoin network.
Tyler Winklevoss, the CEO of Gemini exchange, vowed to continue responding to Bitcoin's environmental issue till only renewable energy sources are used to secure the network. 
"As Bitcoin emerges as a dominant store of value, it's imperative that we incorporate sustainability for future generations. We are proud to team up with Climate Vault to offset our exposure to non-renewable mining and contribute to the decarbonizing of Bitcoin," Tyler told reporters. 
The Push For a Greener Bitcoin Network
Satoshi's revolutionary invention is hailed as a reliable inflation hedge and great store of value. However, crypto antagonists often criticize the Bitcoin network for its astronomical power consumption during mining operations.
Bitcoin's high carbon footprint has come to the forefront recently after Elon Musk halted BTC payments for Tesla automobiles, citing the adverse environmental issues surrounding the cryptocurrency.
The partnership between Climate Vault and Gemini shows that the crypto community is increasingly becoming environment-conscious and pushing for a green crypto ecosystem. Gemini is also involved in another initiative dubbed "Gemini Green," which has so far allocated $1 million to support sustainability-focused startups.
Other industry players are also contributing to the goal of offsetting Bitcoin's negative environmental impact. In April, One River Digital, a hedge fund manager offering BTC and ETH exposure, introduced a carbon-neutral bitcoin investment solution to its clients. The asset management giant has also applied for a carbon-neutral Bitcoin exchange-traded fund (ETF).
Winklevoss Twins Vow to HODL BTC 
Speaking at the 2021 Bitcoin Conference held at the beginning of June, the Winklevoss twins reiterated that they remain bullish on BTC despite the recent market pullback. The Gemini cofounders described bitcoin as the hardest, soundest money, adding that the coin will likely surpass the market cap of gold this decade.
Tyler, who labeled the US dollar as the "ultimate sh*tcoin," predicted that one BTC would be worth $500K when the cryptocurrency eventually hits a market cap of $10 trillion. He told the audience that BTC seemed like an excellent buying opportunity even at current prices, asserting that he and his brother were "HODLers until at least $500,000."