Genesis CEO asks for more time to resolve crisis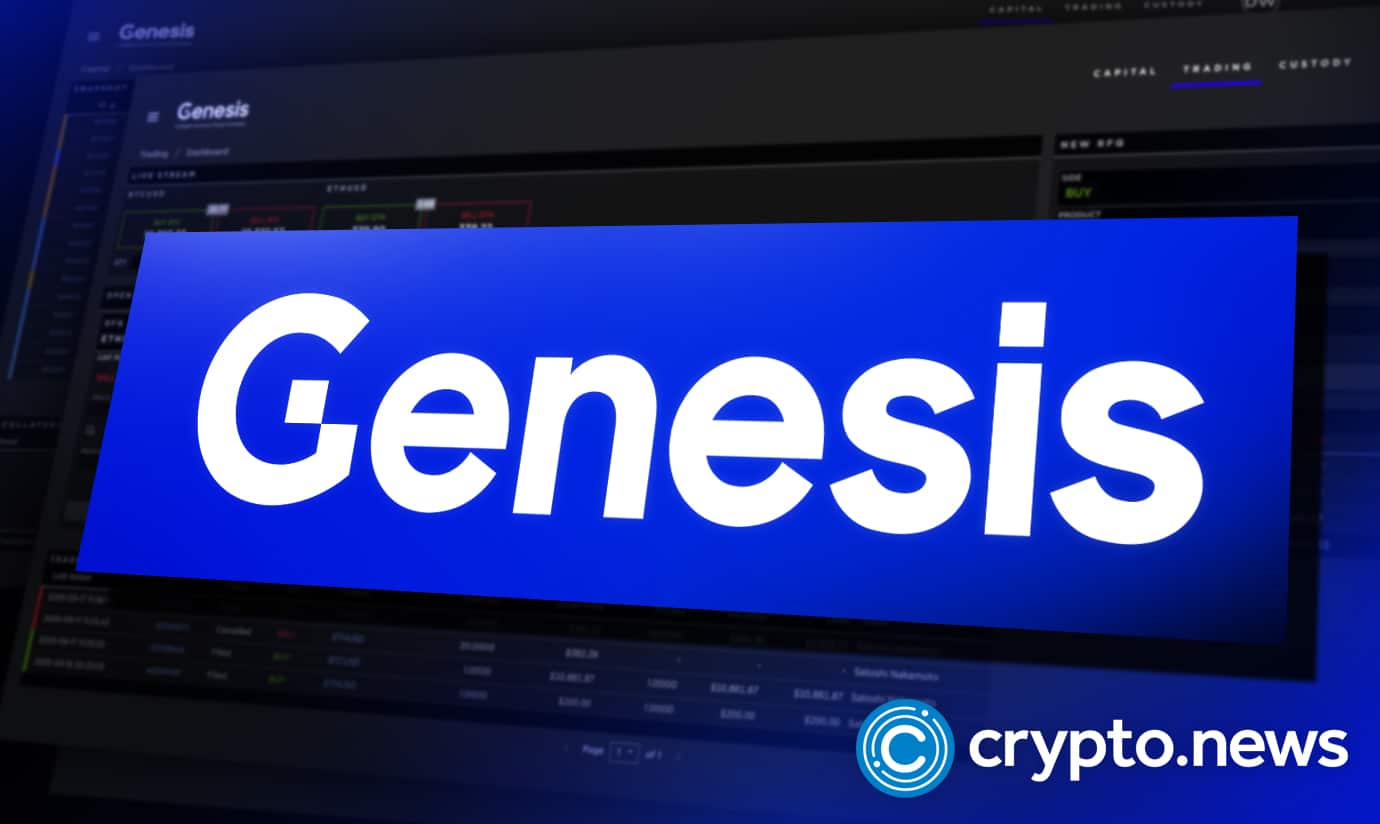 In a letter to clients, Derar Islim, the interim CEO of Genesis Global Trading, said it would take the company time to resolve its complex financial problems.
In November, Genesis Global Trading, a cryptocurrency lender and brokerage, temporarily suspended its withdrawals. The company's interim CEO said it needed more time to resolve its financial issues.
The aftermath of the FTX collapse
Two months after halting its withdrawals, Genesis Global Trading released a letter stating it needed more time to work through its financial position.
The bankruptcy of FTX caused a spike in volatility in the cryptocurrency markets. It also triggered a liquidity crunch in various exchanges such as Genesis and BlockFi. Fast forward to November 2022, BlockFi filed for bankruptcy.
On the other hand, Genesis has been trying to avoid similar issues even after suspending withdrawals.
Following the announcement, various enthusiasts took to Twitter to express their concerns. One of these was Zhu Su, who mentioned that SBF repaid Barry $2.5b of loans using FTX depositor money in August. David Bailey wrote, "Hadn't seen this… so Genesis is sitting on $2.5b in FTX customer funds!?"
Notably, the interim CEO of Genesis added that the company would continue to update its users on significant developments. 
Working out the way forward
According to reports, some investors interested in participating in Genesis' lending unit have rejected the company's efforts to raise capital. They cited concerns about the interconnectedness of the platform and other related entities, which are part of Barry Silbert's Digital Currency Group.
As a result, Genesis has been working with its advisors to find ways to preserve its client assets. It also partnered with the Digital Currency Group to look into other options.
In his note, Islim says Genesis continues to provide its clients with the white-glove service it always delivered. The company also appreciates its patience as they work toward an equitable solution.
After the collapse of FTX in November 2022, Genesis froze its client's funds. In December, the company released a statement saying it would come up with a solution that they might put in place within a couple of "weeks" rather than days.