Global crypto market surges despite FUD around Binance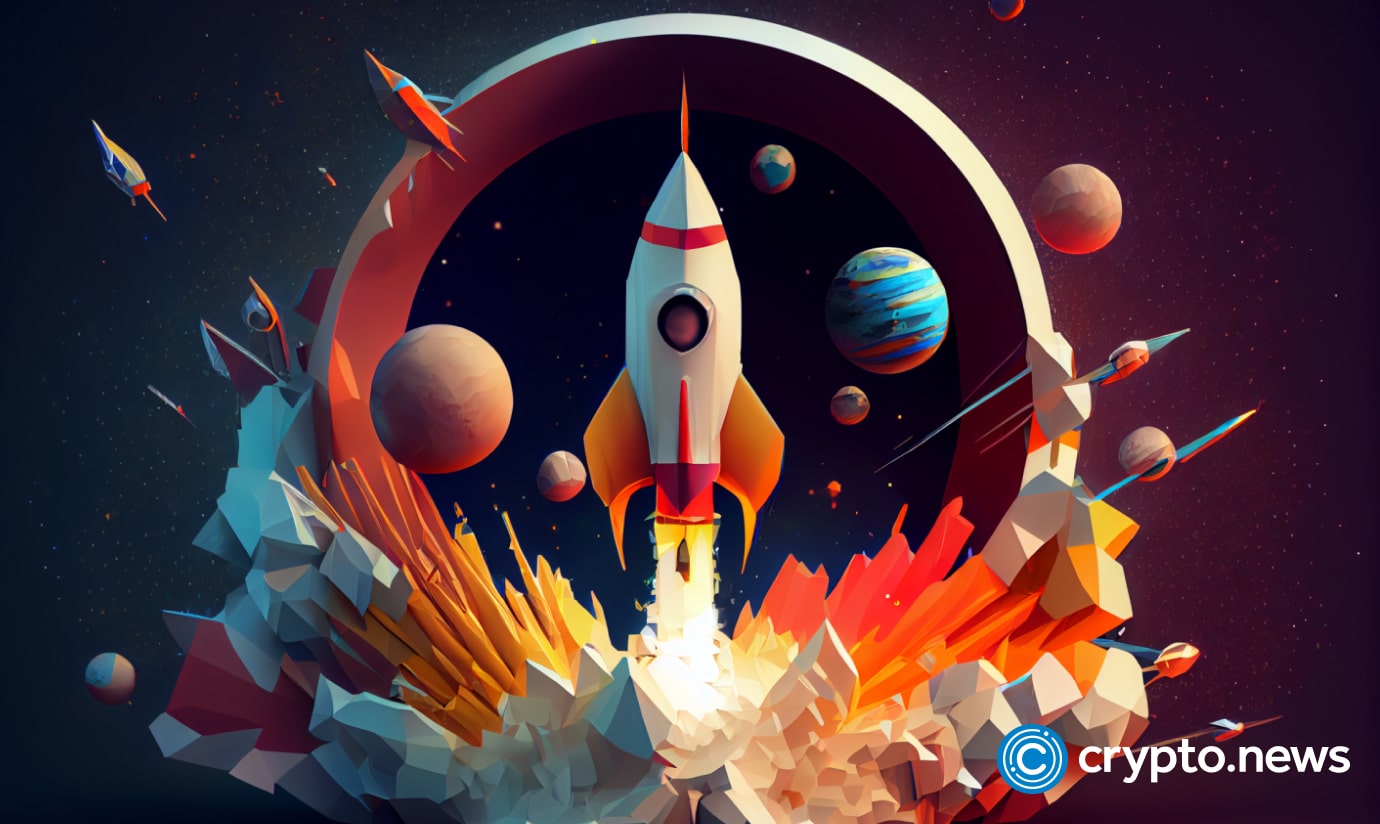 The global crypto market witnessed a harsh wind as the US Securities and Exchange Commission (SEC) took legal action against two of the largest crypto exchanges, Binance and Coinbase.
CoinMarketCap (CMC) data shows that the global cryptocurrency market cap saw a sharp fall from the $1.113 trillion mark to a local bottom of $1.08 trillion on June 5, when the negative news emerged.
However, the industry witnessed a remarkable recovery over the past 24 hours. The total market cap rose to $1.123 trillion, an almost 3% global rise, per CMC. On the other hand, the 24-hour trading volume fell from the $50 billion mark on June 6 to around $46.6 billion at the time of writing.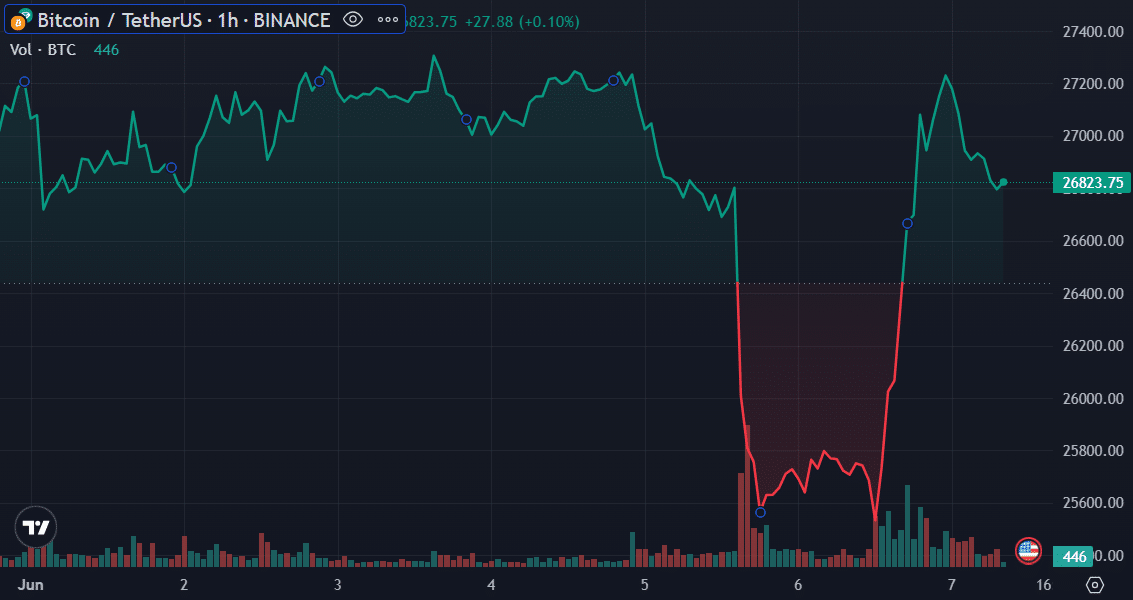 Moreover, bitcoin (BTC) and ethereum (ETH) surged by 4% and 3.2%, respectively. With the current hike, BTC could get close to the crucial $27,000 mark with its current price of $26,820. ETH, quite similarly, rose from $1,805 to $1,875 at the time of writing.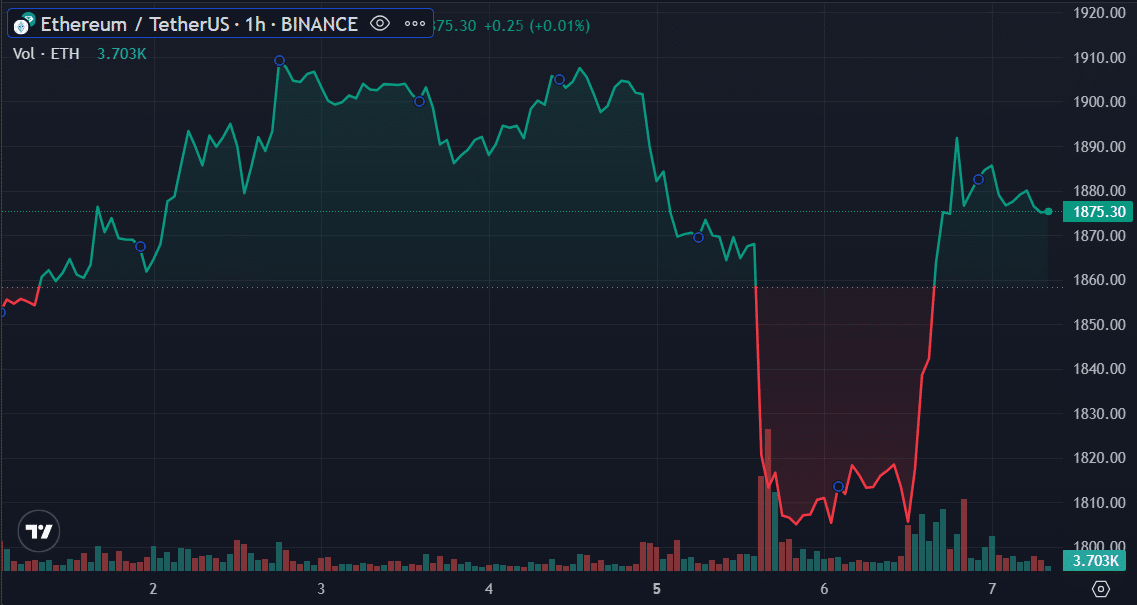 Pepe (PEPE) has topped the list with 15% gains in the past 24 hours. The meme coin has finally registered a significant win after three weeks of consecutive losses as the meme coin craze ended. PEPE is trading at $0.0000011 with a market capitalization of $452 million at the time of writing.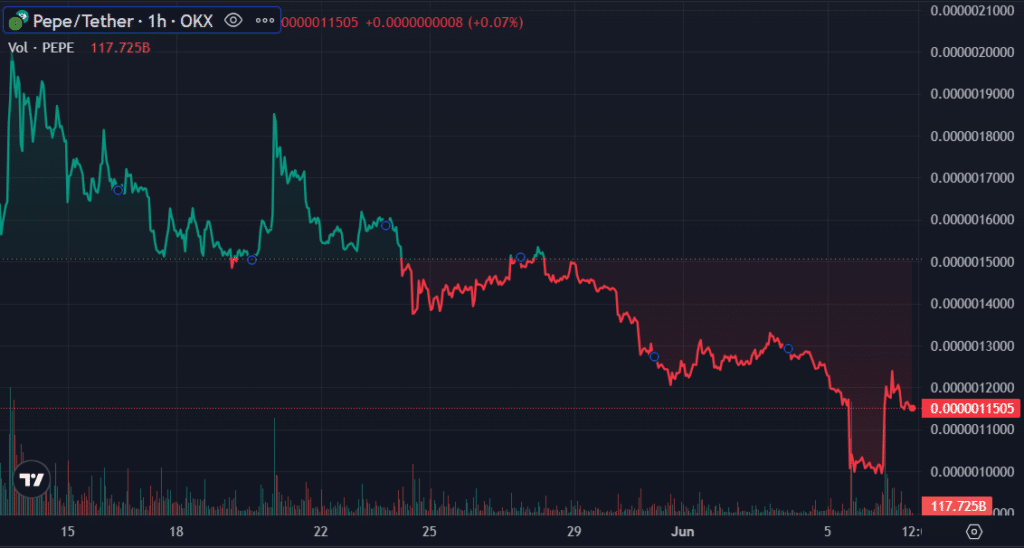 On the other hand, CNBC's Mad Money host Jim Crammer advised investors to "get out" of crypto "while you can." While Crammer mentioned a possible rise in scams, the crypto community answered with more investments, returning the global market cap to the $1.12 trillion mark.