GMO's Cryptocurrency Mining Operation Hits the Ground Running: 900 Bitcoin Mined Already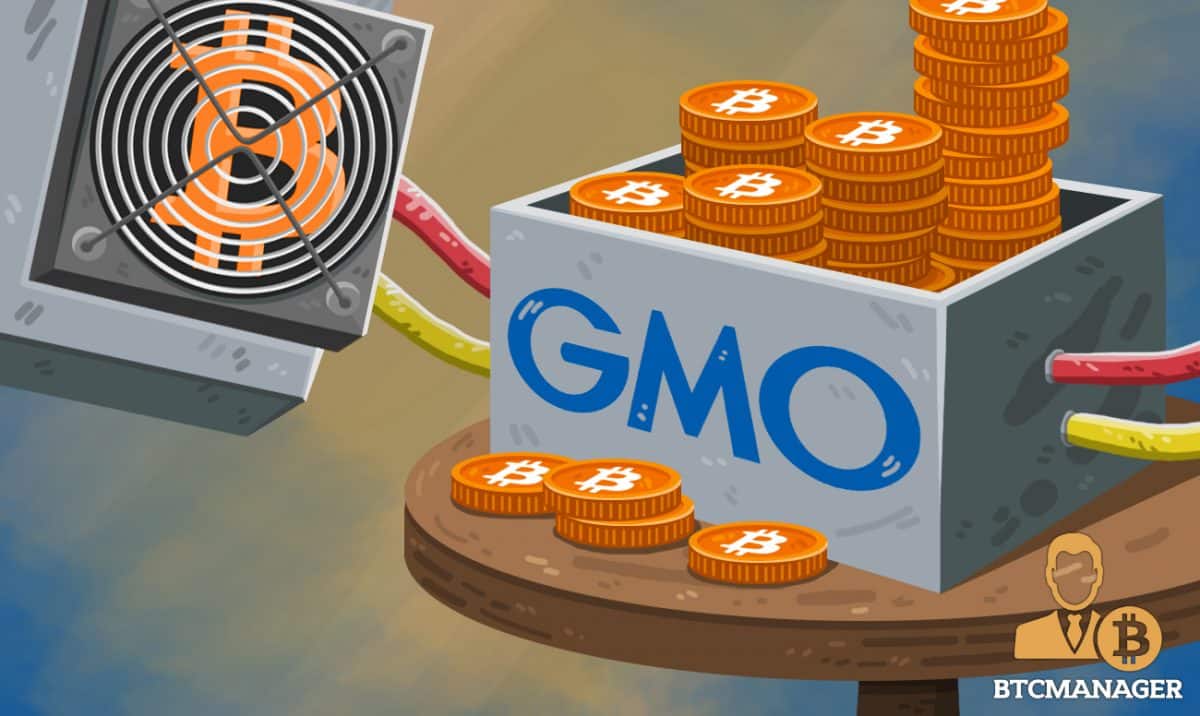 Highly reputable Japanese conglomerate, GMO Internet, Inc., began its cryptocurrency mining operations in December 2017. Now, the firm has revealed it has succeeded in mining a total of 900 bitcoin and 537 bitcoin cash since catching the crypto fever in 2017.
Smooth Operations
In its business report for April that it released the week beginning May 7, GMO revealed that at current, it mines only bitcoin (BTC) and bitcoin cash (BCH).
As seen in the document, GMO has steadily improved on its mining operations since inception. In February it mined 124 BTC and 287 BCH. In March GMO increased its capacity to 295 BTC and 12 BCH, while in April, it mined a staggering 373 BTC and 0 BCH.
In total, GMO has mined 906 BTC and 537 BCH since it ventured into bitcoin mining.
Increased Hash Rate
GMO has also revealed it has been making substantial efforts to increase its hash rate since venturing into the business.
"Hash rate rose due to the increase in the number of computers we are operating as planned," they wrote. The company also disclosed that back in January its Hashrate was just 27 PH/s, It beefed it up to 108 PH/s in February, 129 PH/s in March and 241 PH/s in April.
GMO has made it clear that it will continue to increase its hashrate until it gets to at least 3,000 PH/s before the end of 2018. "Hash rate is an important indicator for estimating our mining share. Our goal is to see the hashrate reach 3,000 PH/s this year," GMO declared.
GMO is working tirelessly round the clock to be a formidable force to reckon with even though leaders in the field such as Bitmain and others are light years ahead.
GMO to Work on R&D for Mining Chips
In September 2017, GMO Group announced its intentions to venture into the crypto mining industry with $3 million. The conglomerate also hinted it was looking to create own mining hardware to enhance its operations.
Notably, on January 22, 2018, GMO revealed it had successfully developed its 12 nanometer FCC process based mining chip. "As the first step of the research and development, we have succeeded in developing a new 12 nm FFC*2 process based mining chip (12 nm FFC mining chip)," the firm stated in January.
The firm added "…cutting-edge 7 nm process technology for chips will be used in the mining process, and GMO Internet will continue to work on research and development, using the next-generation mining boards in the mining process in the first half of 2018."
While the crypto mining arm of GMO Group has been doing considerably well, the same cannot be said of their crypto exchange, GMO coin. The parent company of the exchange recently released GMO Coin's earnings report, and it shows an operating loss of a whopping 760 million yen (roughly $7 million), in Q1 of 2018, and the operating cost rose by 560 million yen ($5.1 million).
On March 2018, Japan's Financial Services Agency (FSA) issued a business improvement order to the exchange, after finding loopholes in the business processes of GMO Coin.