Goldman Sachs CFO Martin Chavez: Reports of Backpedalling on Crypto Trading Desk "Fake News"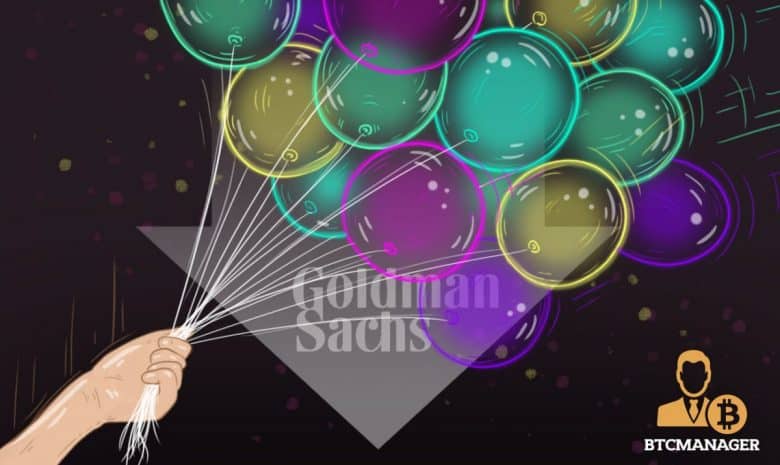 In what can only be dubbed a fabricated turn of events, Goldman Sachs CFO, Martin Chavez downplayed a recent report stating that the Wall Street giant has abandoned its plans to launch a cryptocurrency trading desk, calling it "fake news." According to a report published by Techcrunch on September 6, 2018, Goldman CFO shed light on the crypto debacle, saying that the bank is "still considering" ways to offer services that involve physical bitcoin.
Crypto Whales Spreading Rumors?
Based on a story published by Business Insider, BTCManager reported on September 6, 2018, that Goldman Sachs has reportedly called off its plans to establish a cryptocurrency trading desk.
The story didn't prove to be encouraging news for global crypto tokens, as it was soon followed by a plunge in the digit currency markets. Bitcoins and altcoins alike took a harsh beating, as the market bled red on Thursday.
Many pundits blamed the reported backpedaling of Goldman Sachs as the prime culprit for cryptos taking a downturn. However, now that Chavez has cleared the dust, concerns have popped up regarding the ease of manipulation of crypto markets. A market that can be manipulated by a speculative or unconfirmed story can hardly be called a healthy market.
It is often the case that investors with substantial holdings in cryptocurrencies fuel rumors and fake news to artificially deflate the price of digital tokens and buy them at throwaway prices, then sell them at higher prices in the future, a classic example of "pump and dump" practice.
Addressing audience at TechCrunch Disrupt event in San Francisco, Chavez said:
"I was in New York yesterday and I was co-chairing our risk committee, and I saw the news article. It wasn't like we announced anything or that anything had changed for us… I never thought I'd hear myself actually use this term, but I'd really have to describe that as fake news."
While he shot down the fake reports, Chavez also made it clear that there has never been a fixed timeline for Goldman's plans concerning cryptocurrencies. He added that the company is working on a bitcoin derivative called "non-deliverable forward" due to client demand.
Crypto in the Wall Street
While crypto enthusiasts do believe in the potential of a decentralized, P2P medium of exchange, for it to enter the mainstream, digital currency will require some degree of backing from major institutional investors.
Over the past few months, many institutional investors have shown interest in entering the cryptosphere, including Goldman.
However, due to regulatory and compliance issues, the general populace is still reluctant to invest in digital currencies
But this sentiment might not last for long as proponents of the crypto community continue to make inroads into the mainstream, latest development being a Coinbase proposed ETF in partnership with the $6 trillion Wall Street giant BlackRock.