Goldman Sachs Commences Trading Ether-Linked Derivative Product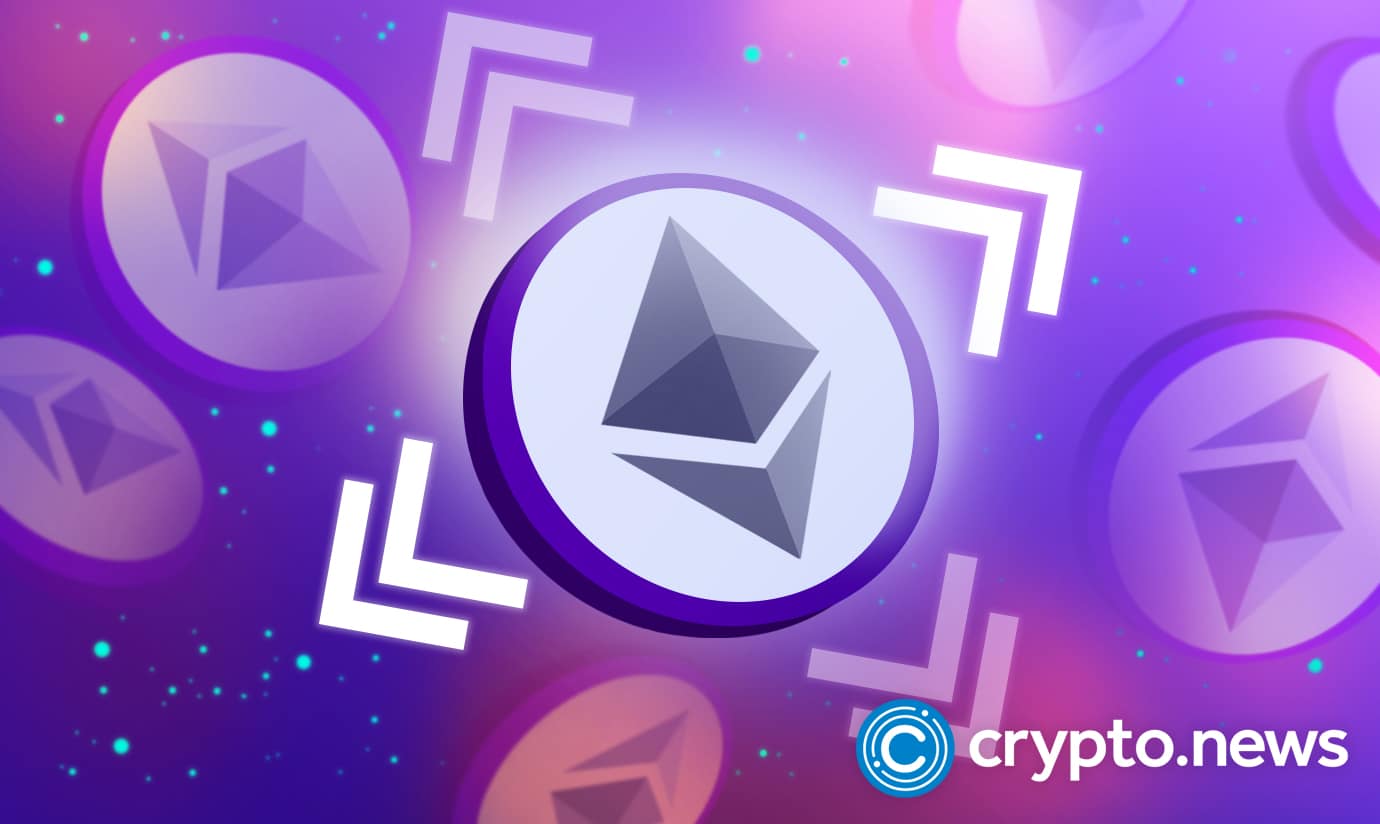 Goldman Sachs has started trading a type of Ethereum-linked derivative. The trade's counterparty was the London-based firm Marex Financial.
Goldman Sachs Introduces a New Derivative Product
Goldman Sachs has introduced a derivatives product that is tied to ether (ETH) as part of an expansion of their crypto offering directed toward clients, according to a Bloomberg report on Monday.
As an influx of institutional capital entered the market in 2021, the investment bank relaunched its crypto operation, with the core of its services based on derivatives linked to cryptocurrencies such as bitcoin.
According to a statement released on Monday, this was Goldman's first over-the-counter (OTC) non-deliverable forward (NDF) cryptocurrency trade on ether, with Marex serving as the counterparty. Marex Solutions, Marex's hedging, and investment solutions division, organized the trade.
An NDF is a derivative product that gives the holder exposure to an asset without requiring them to hold it themselves. The payout for this is made in fiat currency and is determined by the price of ether at the time of settlement.
Goldman's move reflects an institutional interest in cryptocurrencies at a time when the market is still struggling from the collapse of stablecoin TerraUSD (UST) and a grim macroeconomic outlook.
Insurers Eye Crypto Investments
In its most recent study of the insurance industry, Goldman Sachs included cryptocurrency-related questions for the first time. The responses of leading global asset managers indicated a gradual acceptance of crypto assets as investments.
According to the survey of almost 328 top executives from insurance organizations, 6% have either already engaged in crypto or were trying to gain exposure. These responders represented over half of the $26 trillion global insurance sector.
However, cryptocurrencies were not the preferred option. They were ranked fifth, following private equity, commodities, and emerging market equities. Surprisingly, they outperformed corporate loans, typical banking loans, finance firms, and debt funds.
Nevertheless, the survey by Goldman Sachs reveals that insurance companies are interested in learning more about crypto and its supporting infrastructure. Goldman Sachs' global head of insurance asset management and liquidity, Mike Siegel, said:
"If this becomes a transactable currency, they want to have the ability down the road to denominate policies in crypto. And also accept premium in crypto, just like they do in, say, dollars or yen or sterling or euro".
Crypto Sector Confronts Regulatory Challenges
Banks and other major financial institutions are building internal crypto working groups and trading desks, in addition to developing future funds. Auditors and custody providers, for instance, currently offer services and intend to increase their offerings.
Traditional, massive payment processing companies aren't sitting around and waiting for disruption to hit them: In the most recent quarter, Visa's crypto-linked credit card usage reached $2.5 billion owing to 65 crypto-wallet partners.
The SEC may be focused on crypto trading platforms and tokens, given SEC Chairman Gary Gensler has remarked that they are akin to traditional securities and must adhere to the same regulations.
Also, the UK's Financial Conduct Authority has hinted at tighter regulation of cryptocurrencies. On top of that, European legislators have just approved a bill that will make all anonymous crypto transactions illegal, a move that the crypto sector fears could impede privacy and innovation.