VanEck Files with the U.S. SEC for Bitcoin Futures Mutual Fund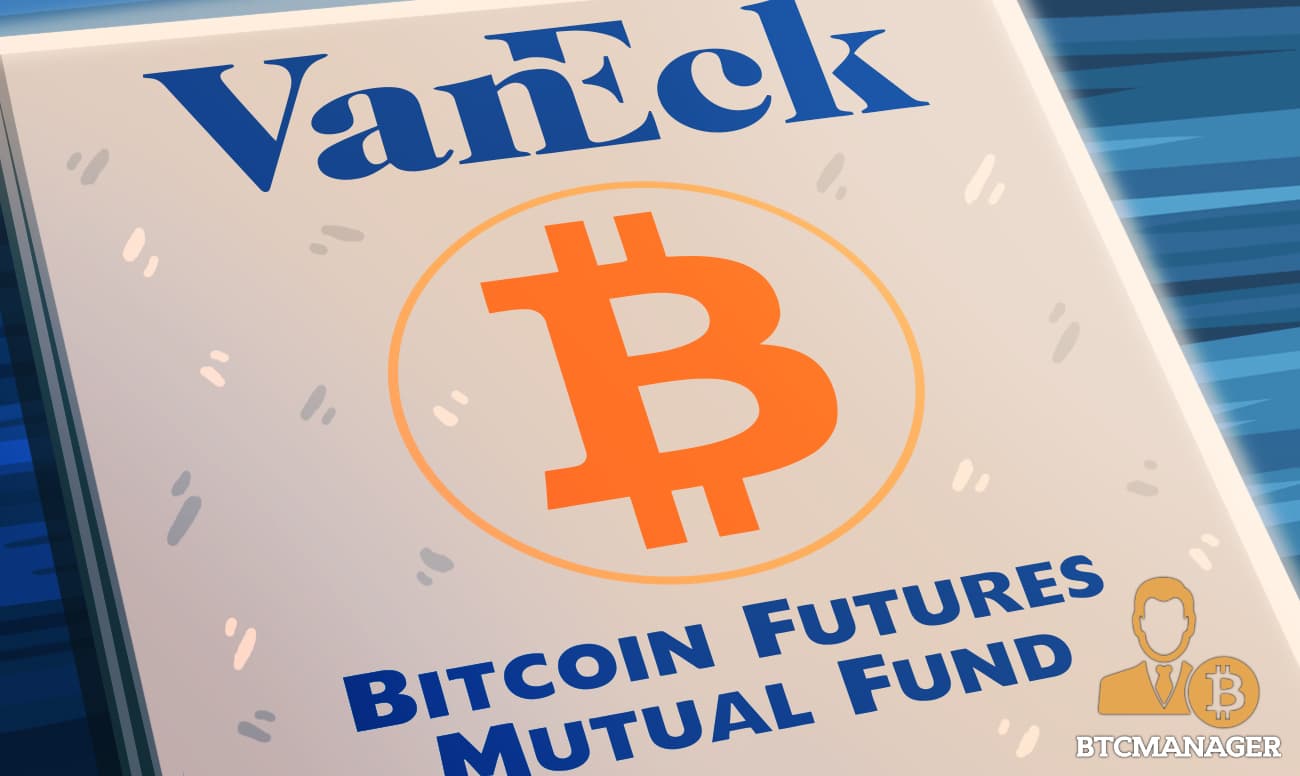 Global investment management firm VanEck has submitted a proposal to the U.S  Securities and Exchange Commission (SEC), for a Bitcoin futures mutual fund. 
No Direct Investment in Bitcoin
In a Form N-1A filing with the SEC on Monday (June 21, 2021), VanEck stated that the Bitcoin Strategy Fund seeks to invest in bitcoin futures. The fund will also invest in pooled investment vehicles, along with exchange-traded products (ETP), with exposure to bitcoin. 
Also, the investment in bitcoin futures will be done via a limited company subsidiary that operates under the laws of the Cayman Islands. 
An excerpt from the prospectus reads: 
"The Fund seeks to invest in Bitcoin Investments so that the total value of the bitcoin to which the Fund has economic exposure is approximately 100% of the net assets of the Fund."
However, unlike VanEck's previous applications, the Fund will not directly invest in bitcoin.
"The Fund does not invest in, or seek exposure to, the current "spot" or cash price of bitcoin. Investors seeking direct exposure to the price of bitcoin should consider an investment other than the Fund"
VanEck's Fund not directly investing in bitcoin could make the SEC speed up its decision on the company's proposal. The investment management firm submitted several applications for a Bitcoin ETF in the past, with the American securities regulator delaying its decision, causing the company to withdraw its proposals.
VanEck decided to try again in December 2020. Later in March 2021, Chicago Board Options Exchange (CBOE) filed a proposal to list the VanEck Bitcoin ETF. 
However, the company seems to be witnessing another series of delays. In April, the SEC announced it was postponing its decision on VanEck's Bitcoin ETF till June. Later in June, the SEC delayed giving a decision for the second time, stating that it was seeking more comments. 
Meanwhile, VanEck earlier listed its crypto exchange-traded funds (ETP)  on the Euronext stock exchanges in Amsterdam and Paris, giving investors exposure to Bitcoin and Ethereum. Apart from VanEck's application, several other Bitcoin ETF proposals await the SEC's decision.
While the SEC continues to delay a BTC ETF, countries like Canada and Brazil already approved various Bitcoin ETFs.