VanEck, Bitwise and Wilshire Pheonix Bitcoin ETF Proposals Delayed by SEC, Again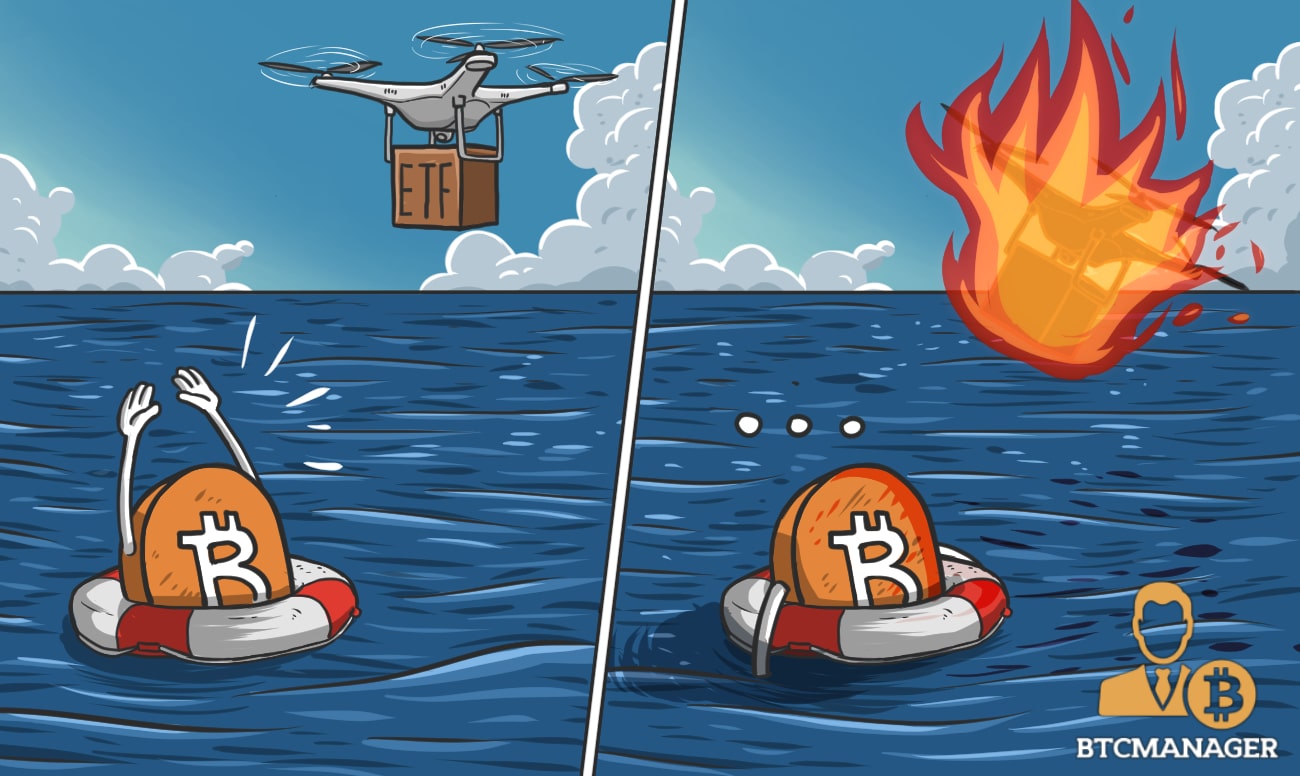 VanEck, Bitwise, and Wilshire Phoenix have all had their ETF proposal decisions postponed by the SEC. According to the circular issued by the regulator, August 12, 2019, the commission decided the most coherent option they had was to further study these proposals and the market before making a decision. The SEC asked for sufficient time to consider the identical proposals.
Delayed Again, No Surprise
This time around, the delay was well anticipated as bitcoin's volatility stood out and made the case for an ETF difficult for regulators to evaluate.
As previously reported by BTCManager, many industry participants believe that the rampant volatility and choppiness from the last three months would hinder the potential for a Bitcoin ETF to be approved.
Their intuition has played out as the SEC yet again defers their decision. Although this seems extremely negative on the surface, there are a few hidden inferences that are positive for cryptocurrency adoption.
The SEC could've outright rejected the ETF proposal and moved on; their lack of doing so can be attributed to the fact that they are still unsure of whether this should be accepted or rejected. Even as Bitcoin fell nearly 35 percent at the peak of this correction, the SEC has been able to look past the volatility and toward the value of the asset, indicating their ability to exercise foresight.
U.S. Taking a Positive Stance
For all the flak they received for the IRS warning letter and several ignorant comments from top bureaucrats, the American government is playing their cards astutely.
The SEC Commissioner, Hester Pierce, has spoke of her desire to establish a platform for the issuance and sale of regulated tokens as a method of capital raising. This has resonated in the SEC's decision to delay their decision rather than outright reject it.
Regulating cryptocurrency requires an understanding from the government's side that they cannot control what happens on the network; they can only decide how to regulate the fiat to crypto off-ramps and launch investigations into suspicious activity.
Positive regulation will help drive the industry to legitimacy, while benighted regulatory measures will simply strengthen black markets and illegal trade.