Goren Holm Ventures Rebrands as Tim Draper Further Invests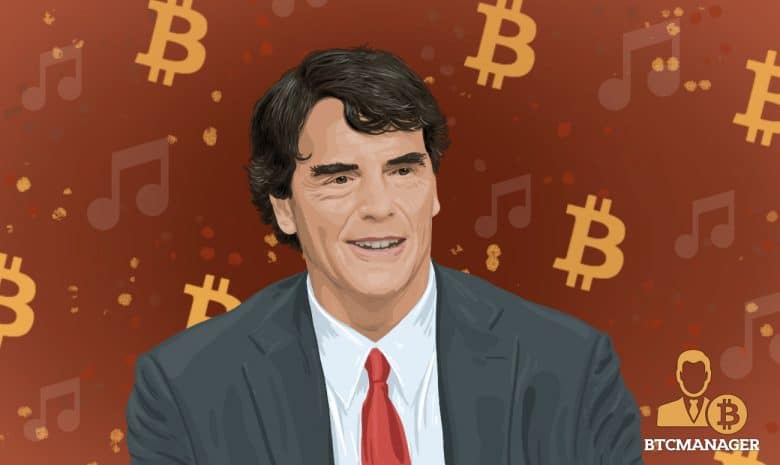 American crypto tycoon Tim Draper has invested further in Goren Holm Ventures, a fintech venture studio focused on incubating and accelerating early-stage blockchain startups. As published by PRNewswire on December 9, the company now re-branded to Draper Goren Holm.
Tim Draper Joins LA-based Venture
Goren Holm Ventures (GHV), a fintech and blockchain-focused venture studio founded by Alon Goren and Josef Holm, co-creators of Crypto Invest Summit and Security Token Summit, is now one of the largest blockchain accelerators in the U.S.; the company revealed that it has consolidated its partnership with the well-known entrepreneur Tim Draper who is now part of the board member of the firm.
Goren Holm Ventures and Tim Draper had previously established a professional relationship when the former had joined the Draper Venture Network (DVN), a global, self-governed organization of independent venture funds that cooperate on investment diligence, marketing intelligence, corporate relationships, and co-investments.
Draper has backed multiple successful ventures such as Tesla, Hotmail, Skype, Coinbase, and is also known for his early support of Bitcoin. Therefore, over the years, Draper has demonstrated the ability to identify successful startups and entrepreneurs, a skill of extreme importance within the new venture, dubbed Draper Goren Holm.
Alon Goren and Josef Holm are enthusiastic about this news and predict that Tim's entry into the team may be another magnet for excellent entrepreneurs and startups which may join the venture.
According to Josef:
"Tim is one of the most respected voices in not only cryptocurrency but throughout the investment world. We're honored that he decided to join our firm and bring the world-class knowledge he has to offer."
Making Los Angeles a Blockchain Hub
Goren Holm Ventures has been committed over the past years to turning Los Angeles into an innovation center for Blockchain startups. In addition to developing its own incubation programs, Goren Holm Ventures recently collaborated with the Los Angeles Mayor's Office of Budget & Innovation (MOBI) and Information Technology Agency (ITALA) to host a "Shark Tank" style pitch contest for blockchain startups called Block Tank.
Draper Goren Holm could represent a future launching pad for the best blockchain projects. The link with the Draper Venture Network indeed guarantees preferential access to partner funds, corporate partners and industry leaders. Currently, Draper Goren Holm's portfolio includes 12 startups including CasperLabs, Coinsquad, and LunarCrush.