Government-Backed Cryptocurrency To Come Soon, Says Ex-Federal Reserve VP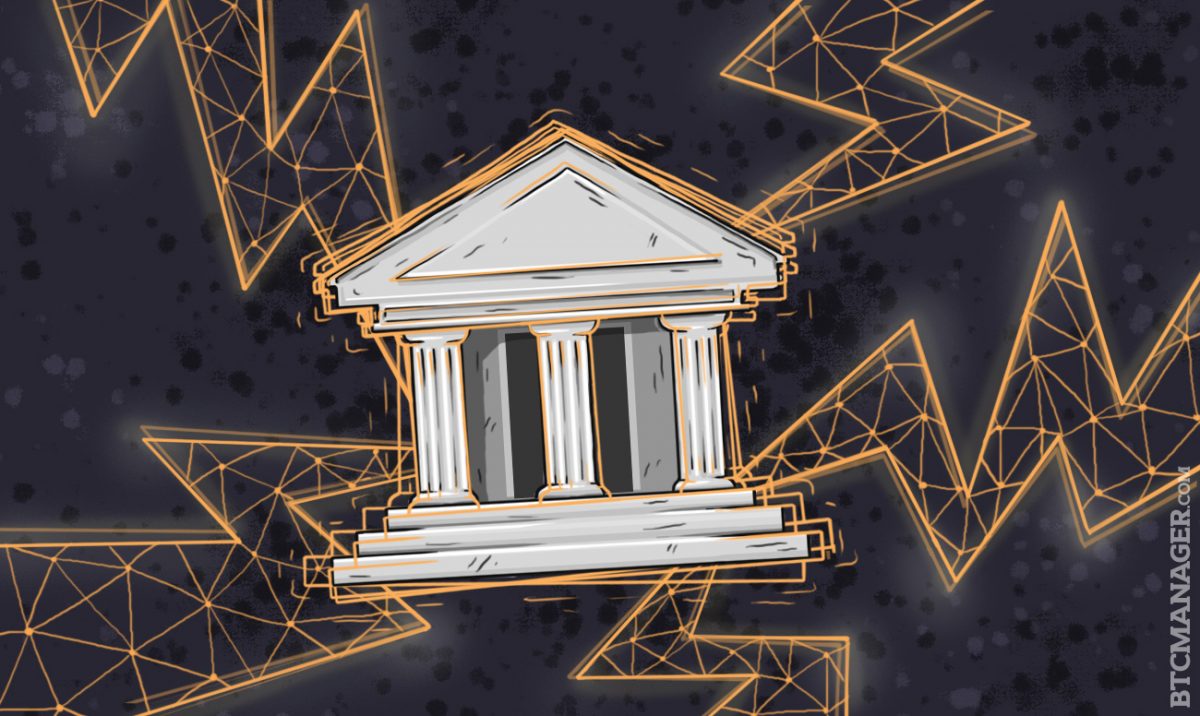 After 2018's bearish Q1 for the cryptocurrency market, Q2 is marked with positive news, increased adoption, institutional investing, and a generally bullish sentiment. Taking this trend further is a former Federal Reserve executive, who is certain about cryptocurrencies being adopted by central banks in the near future, providing customers and businesses with a fast, anonymous, and convenient payment tool.
Currently, an economics professor at University of California Santa Barbara, Rod Garratt held a seminar on the topic of cryptocurrencies as part of the "A New Foundation for Financial Services" session at MIT's "Business of Blockchain" conference on April 23, 2018.
During his 30-minute talk, Garratt envisioned the possible use-cases associated with using digital assets and blockchains; primarily by the world's governments.
Referring to Sweden's economic advancement, which saw the nation cut-off 98 percent of its circulating cash supply, Garratt said that a blockchain-based, peer-to-peer payment system would signal the rise of a fully cashless society; free of fraud and unrecorded transactions:
"I think there is a likelihood that some type of digital central bank money will become available in the reasonably near future because I think it's a natural progression. It's something that's been talked about for a long time."
However, the government may supplement a blockchain system alongside the current financial system, positioning the former as complementary rather than disruptive.
While critics may turn down the idea of a centralized, government-operated cryptocurrency due to its innate anonymity, Garratt considers fiat money as a P2P process as well:
"It might sound strange to think about the central bank providing something that allows anonymity from itself, but that's what cash is. So, it's not such a crazy thing."
Similar to a one-off cash payment, digital currencies cut down the need of an intermediary, enabling the poor to make several transactions, in low denominations, minus the bank fees. The Federal Reserve Bank of St. Louis recently highlighted the similarities between bitcoin and cash on April 25, which stunned cryptocurrency enthusiasts for its humble honesty. The blog post outlined three common features between bitcoin and cash, noting that both have 'no intrinsic value,' 'limited supply,' and no 'middleman.'
Furthermore, as a blockchain generates two keys (public and private) for a single associated wallet, customers can use their public key for day-to-day use, and the private key only to access funds. This ensures an added level of security, absent in the currently used credit card system.
European Banks Readily Adopting Blockchain Tech
In 2017, the Bank of International Settlements (BIS) in Switzerland reported that it was testing the role of cryptocurrencies in an inter-bank setting. The BIS is a premier authority on cooperative banking, and oversees connections between central banks of every nation. Cryptocurrency adoption by a bank of its stature is sure to send a strong message to the world's banks; enticing them to adopt a similar approach in order to keep up with global standards.
Utilizing a blockchain and native token, banks can remit money across borders instantaneously, easily, and with a high level of security; depending on the token's cryptography.
As reported by BTCManager on January 16, 2018, Sweden's central bank, The Riksbank, is in advanced stages of planning and testing a government-issued digital currency called the e-Krona.
Although specific details are unavailable, Riksbank confirmed the use of a bank-token for making secure, day-to-day payments, via mobile or a PoS system installed at retailers.
Robleh Ali, a digital currencies research scientist at the MIT, has a different take on the topic:
"A government-backed digital currency wouldn't necessarily have to exist on a distributed ledger, as bitcoin does today. It could be centrally administered by the Federal Reserve and other central banks."