Grayscale GBTC discount hits 2-year low as market eyes BTC ETF approval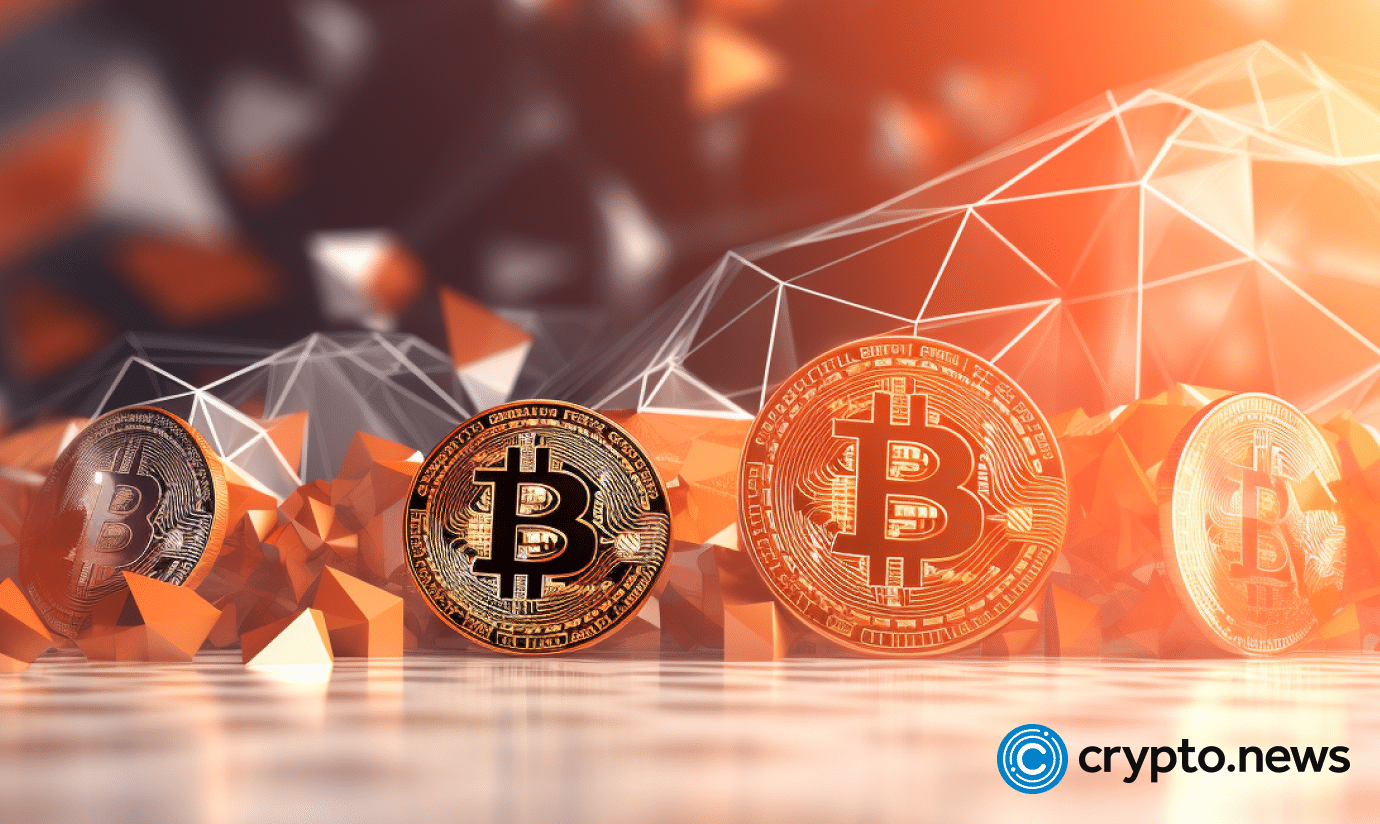 Grayscale Bitcoin Trust (GBTC) is seeing its smallest discount in nearly two years amid growing anticipation for potential approval of spot Bitcoin ETFs in the U.S.
Recent figures from YCharts indicate that GBTC's discount to Bitcoin's net asset value (NAV) has contracted to 15.87% as of Oct. 13.
The discount to NAV is a crucial metric that indicates how much a mutual fund or ETF is trading below its net asset value. It serves as a gauge to measure the gap between the trading price of a security and its actual worth.
The narrowing of GBTC's discount appears to have been influenced by the filing of spot Bitcoin ETF applications by BlackRock and other financial institutions in mid-June. Data reveals that the discount dropped from 44% on Jun. 15 to 26.7% by Jul. 5 and has been contracting ever since.

Daan Rover, a prominent Bitcoin advocate, suggests that the market is factoring in the likelihood of spot Bitcoin ETF approval by the end of the year.
Similarly, cryptocurrency investor Lyle Pratt predicts that the GBTC discount will continue to shrink in the coming weeks as the prospect of spot Bitcoin ETF approval becomes increasingly likely.
On Oct. 13, reports surfaced that the U.S. Securities and Exchange Commission (SEC) had decided not to contest Grayscale's earlier legal victory, which aimed to convert its Bitcoin Trust into the first U.S.-based ETF investing directly in Bitcoin. Bloomberg ETF analyst James Seyffart referred to the approval of spot Bitcoin ETFs as a "done deal" following this development.
Several leading investors, including Cathie Wood and Boaz Weinstein, appear to have astutely purchased GBTC shares during its recent period of high discount, thereby positioning themselves favorably for the subsequent narrowing.
As Grayscale moves closer to converting its Bitcoin Trust into an ETF, questions remain about how the SEC will handle multiple Bitcoin ETF applications.
On Oct. 15, Grayscale announced that the SEC's 45-day window for seeking a rehearing had closed, indicating that a final mandate from the court is expected within a week.
Grayscale stated, "We remain operationally ready to convert GBTC into an ETF upon SEC approval and will share more details as they become available."