Grayscale Intensifies GBTC Conversion Plans Amidst SEC Bitcoin ETF Approval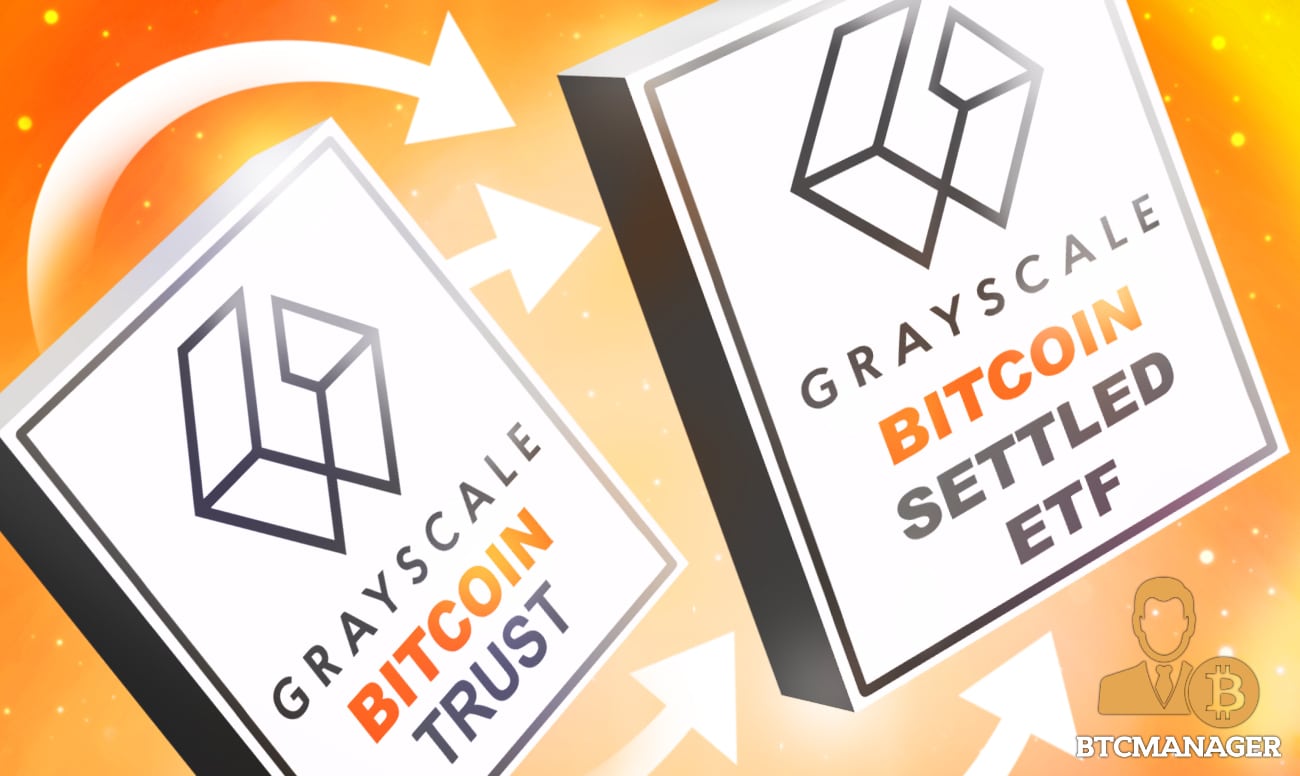 Grayscale is making serious efforts to convert its GBTC Bitcoin Trust into a physically-settled bitcoin exchange-traded fund (ETF), according to a tweet on October 17, 2021.
Grayscale Converts GBTC to Real Bitcoin ETF
As the U.S. Securities and Exchange Commission (SEC) okays the nation's first-ever bitcoin futures ETF, Grayscale Investments, a digital currency investing and asset management heavyweight is intensifying efforts to convert its existing GBTC shares into a physically-settled Bitcoin ETF.
Per sources close to the matter, Grayscale will formally file an application with the SEC to convert its bitcoin fund into a spot ETF this week and the filing will undergo a 75-day review period after which the agency will pass its verdict.
It's worth noting that Grayscale has been nursing ambitions to make its GBTC product, which offers wealthy investors indirect exposure to bitcoin, a physically-settled bitcoin ETF over the years. And the SEC's approval of America's first-ever bitcoin futures ETF has now provided an opportunity for Grayscale to achieve that goal.
"We understand that for many, the public discourse around ETFs may seem novel and impactful, but this is a subject that Grayscale has been examining closely from both a commercial and regulatory perspective for several years," declared Barry Silbert, CEO of Digital Currency Group earlier in April 2021.
Crypto Twitter Reacts
As expected, Grayscale's latest move has attracted reactions from holders of the GBTC shares, with Twitter user @svrgnindividual asking :
"What happens to us Grayscale investors once the spot ETF is approved? Is our investment converted into ETF shares? Or should we sell our Grayscale now and set aside cash o buy the ETF?"
However, it is very likely that holders of the existing GBTC shares will automatically become Grayscale ETF investors when the firm's application is approved by the SEC if earlier comments by Silbert are anything to go by.
"We remain committed to converting GBTC into an ETF, although the regulatory environment will drive the timing. When GBTC converts to an ETF, shareholders of publicly-traded GBTC shares will not need to take action, and the management fee will be reduced accordingly," said Silbert in April.
While crypto proponents and industry experts, including Grayscale CEO Michael Sonnenshein, see nothing good in the approved bitcoin futures ETF, it is however a significant milestone for the bitcoin ecosystem and its success may lay a solid foundation for the coming of physically settled bitcoin ETFs.
At press time, the bitcoin price is hovering around $61,130, with a market cap of $1.15 trillion, according to CoinMarketCap.