Gucci Joins the Metaverse, Acquires Land on Sandbox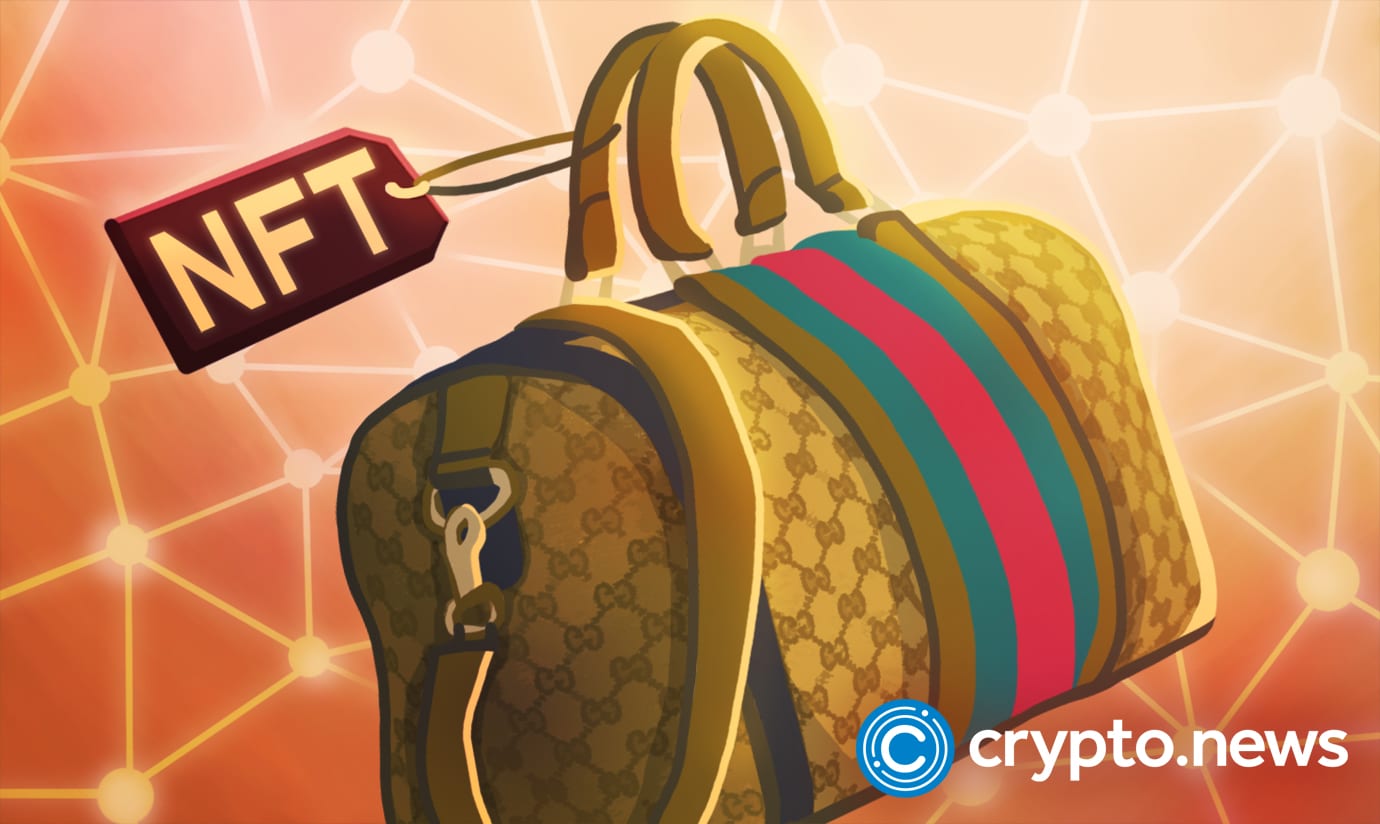 Gucci becomes the first major fashion and luxury brand to secure virtual land on Sandbox, launching the Gucci Vault Metaverse.
Gucci Vault on Beta Tests
Luxury clothing line and fashion brand Gucci has secured digital space on Sandbox for the Gucci Vault Metaverse. Gucci is the first prominent fashion and luxury brand to create its world on Sandbox. The brand introduced Gucci Vault, an experimental area for NFTs, vintage goods such as Gucci bags, and up-and-coming virtual developers in The Sandbox.
Since the Metaverse is still in beta testing, Gucci Vault Land will be open from today (27th October 2022) to 9th November this year. No NFT ticket will be required to join the Vault.
The newly launched Vault will serve as a hub for all of Gucci's 'multiverse' and Web3 initiatives, featuring curated NFT masterpieces, the brand's iconic items that will be displayed but not for purchase as its community, garden concept, and previous NFTs. Users will enter the world through a 'Garden of Curiosities' and wander themselves in adventure. Additionally, the area will make learning about Gucci's past and goods fun.
Merits of Gucci's Metaverse
Users with the privilege of owning a Gucci Vault Non-Fungible Token in their cryptocurrency wallets, such as the SUPERGUCCI or Gucci Grail NFT, will also be eligible to claim a Gucci Vault Aura collectible. The NFT will allow their avatars to wear in The Sandbox to demonstrate their connections to the community.
Gucci Vault Land will also offer a variety of digital collectibles for NFT fanatics on the hunt for priceless virtual collections. Each object, including caps, skate ramps, and even cars, is meant to be a prized collectible that gamers can display in their gaming territories. The luxury brand also plans to launch a Gen-Z-focused Metaverse in February 2022.
In March 2022, Chief Executive Officer of Gucci Marco Bizzarri stated that the luxury brand would continue to move in many areas without fear. Bizzarri also further claimed that Gucci was a leader, unlike other brands that chose to lag behind times. Marco Bizzarri stated:
"Gucci is not afraid to be a first mover in many areas and will continue to adopt this mindset and challenge the status quo. "Other big players prefer instead to wait, following up at a later stage, adopting a more conservative approach — a respectable strategy, but it is not ours, and it never will be."
More Entities Are Joining The Bandwagon
Gucci's interest in unlocking the full potential of blockchain-based NFT technology continues to grow even though the markets have been bearish since the year began. Other clothing brands have been fast to try different things with NFTs and the Metaverse. Adidas currently leads the pack with its Adidas Originals in the Metaverse' NFT collection. Since its debut in December 2021, Adidas Originals NFTs have accumulated more than 47,000 ETH in trading volume.
Nike, Dolce & Gabbana, and Gucci are different brands in this sector, following Adidas. Puma's Nitro Token and Nitropass, Tiffany & Co.'s NFT line, and other fashion and luxury goods companies all launched new items in August 2022.