Hamilton Lane partners with Figure Technologies to Launch tokenized Private Markets-Focused Funds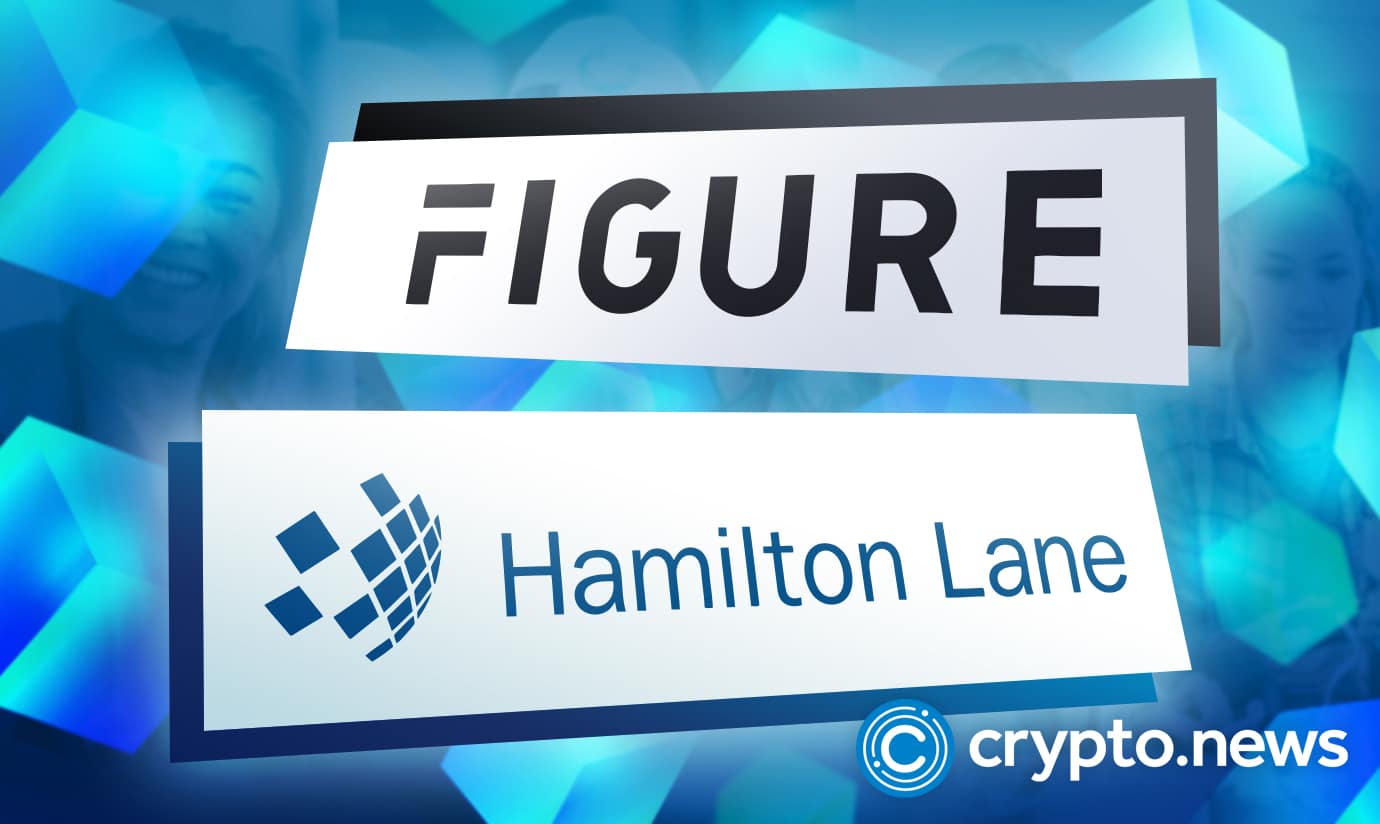 Hamilton Lane (HLNE) has partnered with Figure Technologies to launch three new share classes of private markets-focused funds on the Provenance Blockchain via Figure's Digital Fund Services (DFS) platform.
Hamilton Lane Teams up With Figure Technologies
On Wednesday, Hamilton Lane, one of the world's top private markets investment firms, announced collaborating with blockchain lending firm Figure Technologies to introduce three new share classes for its Private Assets Fund (PAF).
In the beginning, Hamilton Lane will use Figure's DFS platform to facilitate the primary issuance process. Later, the firm will utilize DFS to introduce two more closed-end private market funds.
The Fund's investors will also benefit from Universal Passporting, which allows them to reuse existing KYC/AML credentials when moving to other investments, thereby reducing time, cost, and complexity.
It is the latest key step in the firm's efforts to restructure and reduce inefficiencies in the private markets industry.
The Provenance Blockchain was designed to be regulatory-compliant, with the scalability, security, and pricing structure that financial institutions require. The Blockchain is successfully revolutionizing loans, securitization, payments, and exchanges and has facilitated over $10 billion in transactions.
The anticipated launch of the new share classes will also be the first time a firm has provided access to a private markets investment plan under the 1940 Act via a blockchain-native share class.
As a registered fund under the 1940 Act, PAF is more accessible to qualified U.S. investors, including some individual investors, their wealth advisors, and institutions.
It gives investors access to a diverse portfolio of private equity and credit assets through a single investment, either through a traditional primary procedure or Figure's DFS platform.
Victor Jung, Head of Digital Assets at Hamilton Lane, stated:
"We are thrilled to be partnering with Figure to offer another digital-first means for investors to access the private markets. Hamilton Lane was one of the earliest major private markets firms to tokenize a fund, and we remain committed to identifying innovative technology solutions as a means of solving for some of the traditional pain points in the asset class."
Fostering Private Market Investment Through Blockchain
This is the latest move in the firm's commitment to using blockchain technology to increase investor access to private markets. The announcement follows recent steps taken by Hamilton Lane to expand access to its Global Private Assets Fund and other closed-end funds it administers.
On October 5, investment manager Hamilton Lane announced a partnership with digital asset securities firm Securitize to tokenize three of its funds.
Hamilton Lane has joined 15 other funds and Special Purpose Vehicles in offering blockchain-native vehicles on the DFS platform with this announcement.
Figure will continue to collaborate with industry participants and the managed fund community to maximize blockchain technology's implementation across all fund types and life cycles.
Mike Cagney, co-founder and CEO of Figure, noted:
"This collaboration is ideally timed to combine the expertise of the Hamilton Lane and Figure teams to uncap the potential of blockchain."
While fund tokenization has been widely discussed for years, and several blockchain platforms have been established, this year marks the beginning of some momentum. Companies like ADDX are operating in Singapore, while the UK's top 5 asset manager, abrdn, has announced an investment in the digital asset exchange Archax.