Hedera Set to Activate HBAR Staking, enhancing Decentralization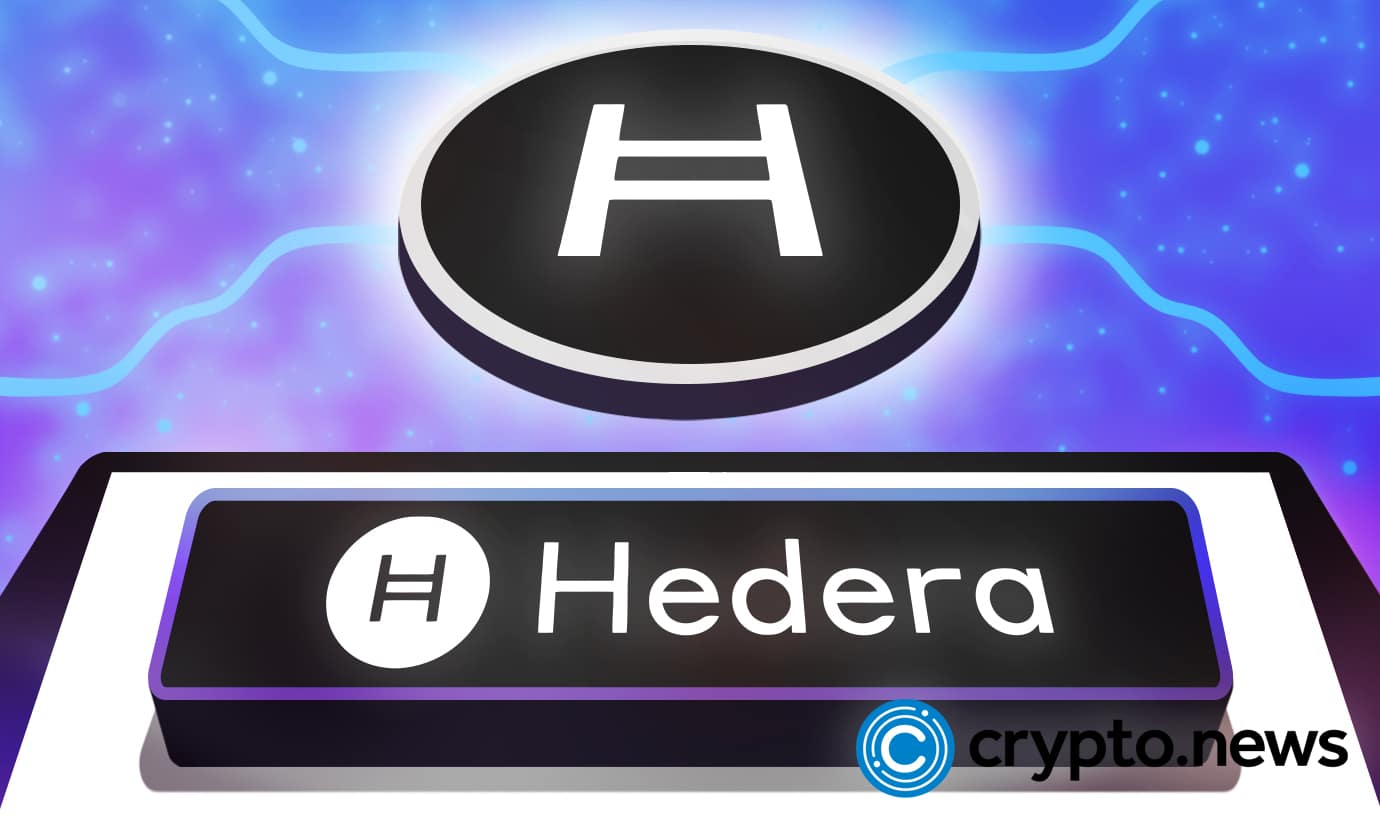 Hedera earlier stated its plans to introduce native staking for HBAR, its digital currency. Regarding this, the firm on October 22, revealed that HBAR staking would now be available to its customers.
Hedera is a proof-of-stake network that uses the value of its limited-supply, "pre-minted" resource ($HBAR), staked to network nodes, to reach consensus and defend the network against specific types of cyber-attacks, such as Sybil assaults. The start of native HBAR staking was announced via a tweet posted by Hedera's official account on October 22. According to Hedera, awards would be sent to qualified staked accounts every 24 hours.
What's in it for HBAR users?
HBAR is Hedera's native low-energy coin that drives the decentralized economy. Hedera goes above and beyond blockchain for developers to usher in the next era of quick, equitable, and secure applications, regardless of whether you're a startup or company, a creator or consumer.
Hedera emphasizes in the tweet that all node-specific staking minimums had been satisfied. The company went on to advise its users to go live by staking their accounts using HashScan, BladeWallet, WallaWallet, or YamgoApp to ensure they are prepared for $HBAR staking payouts.
According to Hedera, users may now choose which nodes to stake their account on, thanks to an upgrade to the Hedera mainnet software that enables the first stage of native staking. In phase II, each node's consensus weight (vote power), updated weekly, will depend on the number of HBARs staked on it. Node stake will be adjusted every 24 hours in phase IV.
How do the nodes work
A node's capacity to affect consensus is proportional to the number of coins (in this case, bars) pledged to a node instead of each node getting a vote weight proportionate to hashing power, as in proof-of-work. When voting comprises more than two-thirds of the network's voting power, Hedera reaches a consensus on a transaction. To disrupt the network, an entity would thus need to acquire one-third of the total voting power.
Hedera explains that supporting native staking is necessary for the Hedera ecosystem to advance towards decentralization and encourage staking activity to defend the network against attacks.
Is HBAR worth investing in?
The DeFi domain was one of the places where the Hedera network grew. The TVL for Hedera had tremendous growth following September. Hedera's TVL was 17.17 million as of October 21 and increased by 0.03% from October 20 to October 21.
The NFT market was another area where progress was seen. Earthlings. Land, one of Hedera network's best-performing NFT collections, significantly increased volume.
Over the last week, there have been indications of rising in the Hedera network's development activities. As seen in the figure below, HBAR's development activities significantly increased. This could be a precursor to eventual Hedera network improvements and enhancements.
However, after October 14, HBAR volume dramatically decreased. As of October 21, its volume has decreased from 151.2 million to 32.57 million. During the same period, its market cap decreased as well.
Despite the dropping volume and market worth of HBAR, the Hedera network did not hesitate to form partnerships. According to a recent statement from Hedera, LG Electronics will build its next NFT market on the Hedera network.