Hollywood Actor Johnny Depp Pens Development Deal with $500 Million ICO TaTaTu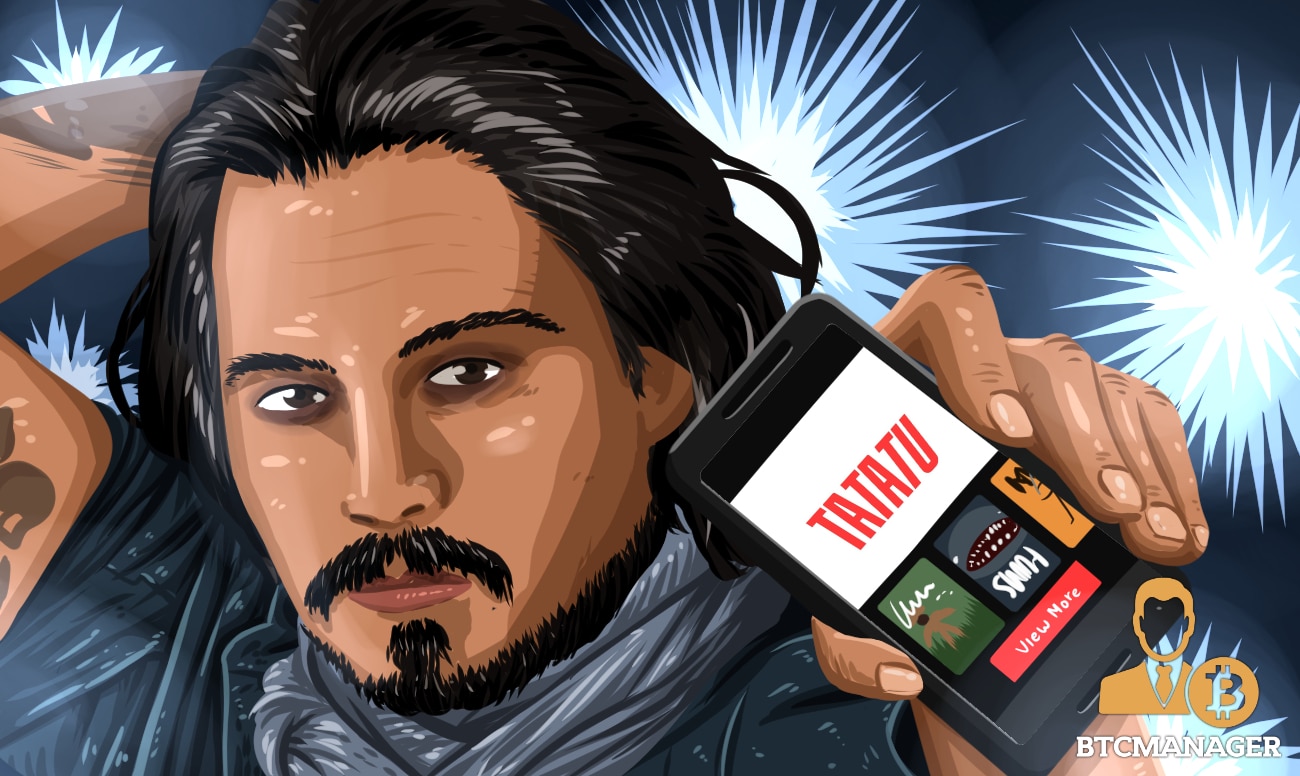 Pirates of the Caribbean superstar Johnny Depp has signed a development deal with TaTaTu, a tokenized social entertainment platform founded by Andrea Iervolino, co-founder of AMBI Media Group. Reporting on October 22, 2018, Hollywood Reporter revealed that the deal commits both parties to produce film and digital content together.
Partnership Scope between Depp and TaTaTu
According to Hollywood Reporter, the partnership covers an agreement for both parties to create content for film and television through their respective production labels, Infinitum Nhil and AMBI Media Group.
The deal with TaTaTu solidifies the working relationship between both men who have previously collaborated on "Waiting for the Barbarians," which begins shooting in Morocco later in 2018. AMBI Media Group was already producing the drama which starred Johnny Depp, Mark Rylance, and Robert Pattinson before TaTaTa came onboard.
Speaking about bringing Depp into the fold, Iervolino said "Johnny has the ability to conceptualize material in a way that few can, and is unburdened of conventional industry formulas that dictate the projects that get made, traditionally," enthused Iervolino in a statement.
"As we make strides to embrace disruptiveness, Johnny will be a key collaborator with us and we are tremendously excited to back his visions and instincts on stories to bring to life."
Depp on his part praised the innovative tokenized framework of TaTaTu, describing it as "liberating" and "progressive."
TaTaTu's Remarkable Rise
From its launch only six months ago, TaTaTu has experienced an incredible rise, bringing in an estimated $575 million during a private ICO that received investment from some of the world's most recognized celebrities and family brands, reportedly including Lady Monica Bacardi of the Bacardi liquor brand.
The purpose of the platform is to tokenize the creation of media and entertainment content including film and television. Currently, work is ongoing on a Lamborghini biopic starring Antonio Banderas and Alec Baldwin, a documentary on Jeremy Renner and a film Titled "Sound of Freedom" by Jim Caviezel and Mira Sorvino. The group has also acquired the rights to a documentary on William Friedkin titled "Friedkin Uncut."
The company's token TTU currently trades on the crypto exchange Liquid, and content creators and users are paid in the native cryptocurrency. This is part of its strategy to get the token into general everyday circulation. It works by sharing ad revenue earned via content marketing with both viewers and creators in a manner not dissimilar to that employed by Brave's BAT framework.
Through a partnership with Google-housed AdMob, an advertising company, TaTaTu intends to monetize its content in exchange for fiat payments which will then be disbursed to users and creators in TTU. Unlike other major ICO-backed companies, TaTaTu does not intend to run with the principal purpose of profit, as the ICO white paper explains:
"TaTaTu takes a small percentage of profits in order to run the platform while the large majority goes to the user."