Hong Kong: BitMEX and Wine Retailer May Purchase Stake in Japanese Cryptocurrency Exchange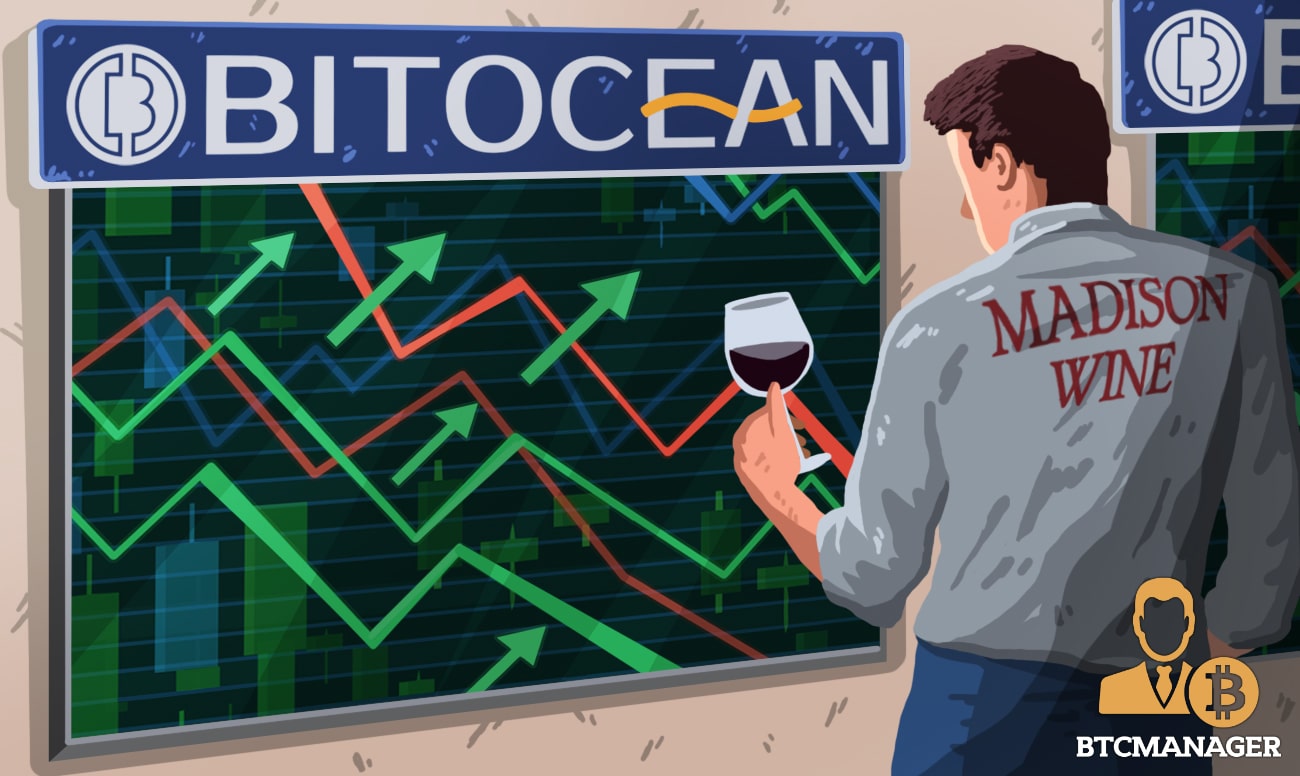 Madison Holdings Group, a Hong Kong Exchange (HKEX)-listed French wine trading company, is planning to acquire a stake in Japanese cryptocurrency exchange BitOcean in partnership with crypto-derivative trading platform BitMEX, reported South China Morning Post on December 26, 2018.
Moving into Crypto
Listed on the GEM board of HKEX, Madison Holdings is seeking a 67.2 percent stake in BitOcean from independent third parties for $15 million, or 1.68 billion yen, and an additional $15 million in various fees. The acquisition will be made via a wholly-owned subsidiary called Madison Labs.

Joining on the deal is Hong Kong-based BitMEX, which made waves in October 2018 after buying out a floor in the world's most expensive office located in the city's Central district. The firm's parent, Seychelles-registered HDR Global, is considering making a $17.14 million offer for a 51 percent stake in BitOcean, in collaboration with Madison Labs.
BitOcean has yet to begin operations but holds a legal license to trade cryptocurrencies in Japan, certified by the latter's Financial Services Agency (FSA). Perhaps it's what makes the acquisition of a non-operational, local exchange an expensive deal. It could prove, however, to be an inexpensive gateway if BitMEX has grand plans for Japan in 2019.
Raymond Ting Pang-Wan, the chairman of Madison Holdings, stated the BitOcean investment was part of the former's diversification strategy, and aligning with BitMEX would help with the required expertise to develop a crypto-exchange platform.
Ting believes cryptocurrencies, and their underlying blockchain technology, are steadily gaining popularity and represent an opportunity for smaller companies to diversify and enter the burgeoning financial technology market.

He added:

"Our wine business is stable and profitable, but then it is small. It is hard to make wine trading into a very big business. This is why we have to diversify into financial technology and the cryptocurrency business to achieve a better return for our shareholders."

Japan Attracting the Money
While the deal comes at a time when crypto-investors are calling out "blood in the streets," and startups are laying off employees by the dozen due to falling cryptocurrency prices, Ting thinks it's the perfect time for investing in the asset class. Short-term volatility does not concern Madison's long-term ambitions, he adds.
Ting revealed Japan's robust regulatory structure and attractive trading market contributed towards the decision to bid for a stake in BitOcean. He noted that the U.S. and Japan are the only countries having a clear licensing system for trading crypto-assets, but the latter's superior judicial framework cemented the move to Japan.

Meanwhile, a local Hong Kong lawyer, Kenneth Leung Kai-Cheong, expresses caution about the intentions behind Madison's investments. "Madison has built up its reputation through trade in fine wines, it is a newcomer to the virtual currency business. Investors need to pay attention to the risks involved when a company operates in two separate business lines," he noted.