Hong Kong: Universities Receive $20 Million for Blockchain and Fintech Research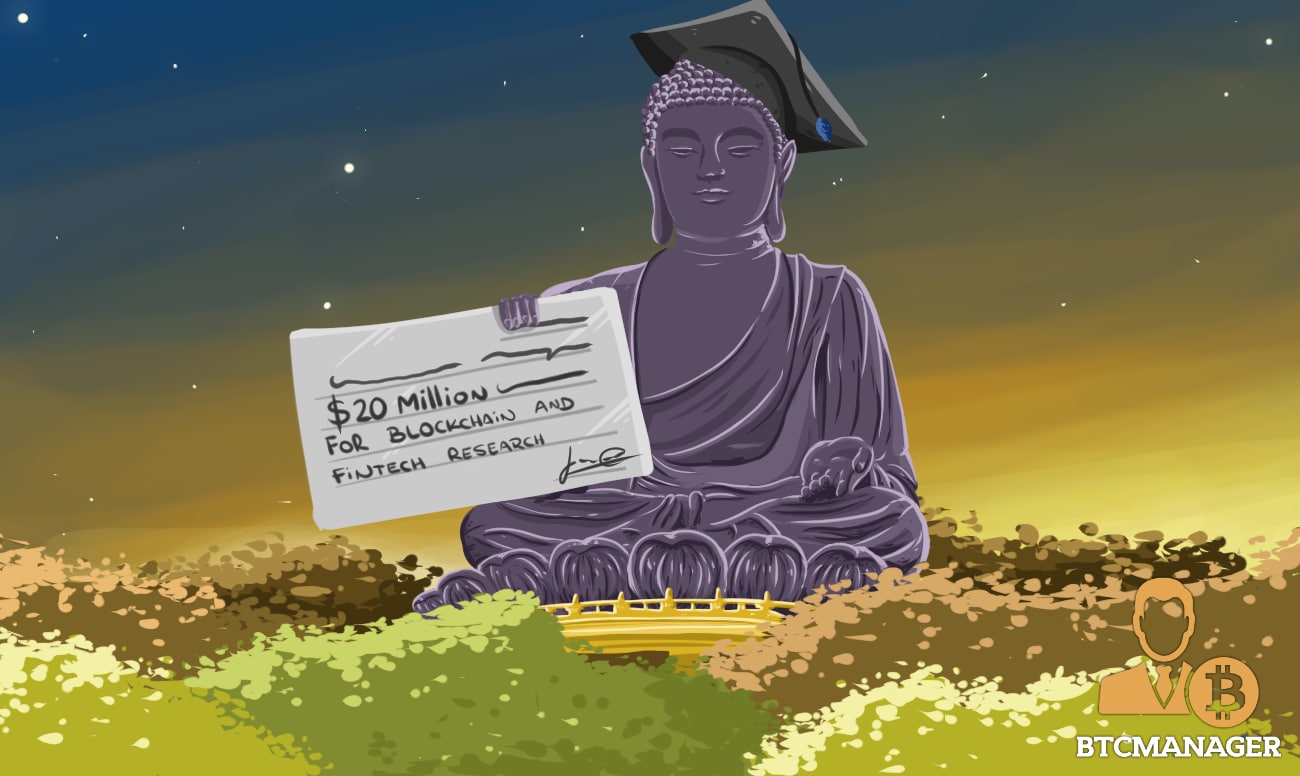 Hong Kong's push for implementing blockchain technology within its fintech prowess is fast progressing. The island country granted $20 million for the research and development of blockchain-based payments systems to several local universities, as reported by China News on August 12, 2018.
Hong Kong's Blockchain Push
Hong Kong's lack of innovative fintech products is spurring the government to turn towards distributed ledger technology (DLT). As part of the city's annual grant budget, the Hong Kong University of Science and Technology (HKUST) was awarded the funds to improve on security capabilities of existing payment frameworks.
HKUST will work alongside the Chinese University of Hong Kong (CUHK), the University of Hong Kong (HKU), and the City University of Hong Kong (CityU) to propel this venture.
As per reports, the educational institutions are expected to provide a detailed presentation on Hong Kong's transformation to a financial technology hub, with the burgeoning blockchain sector and related applications at the center of the initiative.
Professor Tan Jiayin will lead the interdisciplinary research effort and is expected to coordinate with all partner universities. Jiayin is famous for his work on "Strengthening Hong Kong's Strategic Position as a Regional and International Business Center," a research effort involving eight task forces to explore the fields of blockchain technology, network security, and artificial intelligence learning with regards to improving Hong Kong's economy.
As reported, Jiayin has openly invited Hong Kong banks to take part in the research, as a portion of the grants will be utilized to explore the creation of digital currencies and other financial distribution services.
In an uncanny comparison, Jiayin is credited with pioneering the Hong Kong-based institution HSBC's "Mondex" digital currency in 1998.
Island City Fast Adopting Blockchain Technology
The move is not Hong Kong's first to integrate blockchain technology in its administrative framework. In 2017, the city's government revealed its plans to introduce a blockchain-based trade financing system.
At the time, authorities noted using a blockchain-based framework could reduce "human intervention and fraud" while increasing settlement efficiency and transparency.
The city is also supporting corporate efforts to implement blockchains for payments. In June 2018, Alibaba subsidiary Ant Financial tested blockchain remittances between two retailers located in Hong Kong and the Philippines, recording a three-second transfer time for the cross-border settlement.
In July 2018, the city's premier financial watchdog, the Hong Kong Monetary Authority announced the launch of a blockchain trade finance solution in partnership with 21 regional banks.