How NEO Became the Sixth Largest Cryptocurrency With $2 Billion Market Cap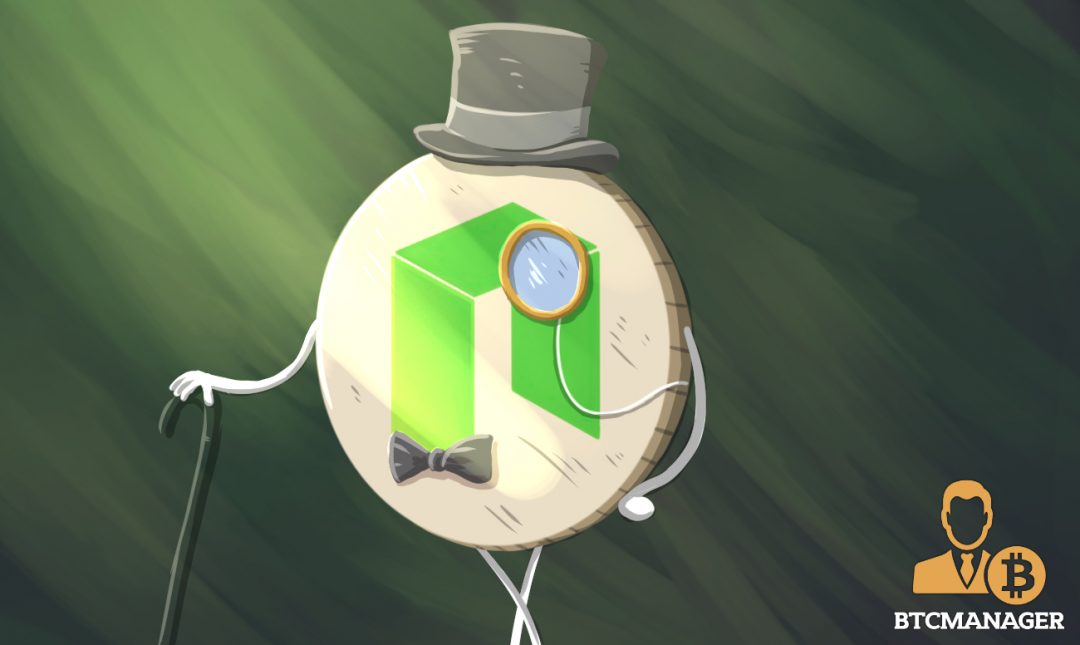 Since the beginning of August, NEO has demonstrated a rapid increase in value, quickly becoming the sixth largest cryptocurrency in the market, with a $2.3 billion market cap as well as entering the top five of CoinGecko's rankings. Still, the vast majority of traders and investors within the cryptocurrency market are still unfamiliar with NEO and its history.
NEO first debuted in China as Antshares Blockchain. The Shanghai-based open-source blockchain project raised over $4.5 million in its initial coin offering (ICO) and developed the "Onchain" universal blockchain framework. In the Chinese cryptocurrency market, Antshares gained popularity amongst traders as a competitor to Ethereum.
Upon its successful ICO in 2016, Antshares founder and CEO Da Hongfei stated:
"Our vision is to make Onchain a truly universal Blockchain framework. Utilizing different plug-in modules, our framework could be applied for a public chain, a consortium chain or even a private chain. Our cross-chain adaptor module, currently under development, creates interoperability among these different chains."
NEO takes a hybrid approach to blockchain technology; while a blockchain is utilized, its approach to asset transfers differs from NXT or BitShares, and "gas" is not used to power smart contracts, as with Ethereum. Instead, the NEO token is like a security, similar to shares in the company. In a move that might be polarizing amongst cryptocurrency enthusiasts, NEO aims to be a brigde between the to the legacy financial system with smart contracts, identity, and legal compliance.
Antshares Rebrands to NEO
Despite its ambitious vision and long-term strategy to compete with Ethereum, Antshares struggled to allure traders in the global market. To better appeal to the global cryptocurrency market, the Antshares development team came to a consensus to rebrand its blockchain network into NEO. Initially, the Antshares team planned to complete the rebranding by the end of 2017. But, the process was sped up as the team behind Antshares secured a partnership with Chinese certificate authorities to develop Smart Contracts 2.0.
As Antshares rebranded into NEO, some of the largest bitcoin exchanges in the global market including US-based cryptocurrency trading platform Bittrex integrated support for NEO traders. Within months since the completion of its rebranding, NEO secured its position as the one of the top ten largest cryptocurrencies in the world.
The integration of NEO by Bittrex has been a key factor behind the rapid growth of NEO. As of current, more than 50 percent of NEO trades are processed through Bittrex, which has demonstrated a daily trading volume of roughly $100 million for NEO exclusively. Binance and Yunbi, two major China-based exchanges, have also served local Chinese NEO traders, providing efficient high performance trading tools and high liquidity.
Can NEO Sustain its Momentum?
Various analysts including Inc 500 entrepreneur and Influencive CEO Brian Evans believe that NEO will be able to sustain its momentum in the upcoming years by collaborating with Chinese authorities and commercial companies, and integrating physical assets into its smart contracts protocol.
"I personally am excited to see how NEO's smart economy will start incorporating into the real world. If it's able to integrate physical assets and even intentionally involve government in China, that could be a good thing for the growth of NEO's project, in this case," said Evans.
According to Hongfei, the founder of NEO, the flexibility of NEO's smart economy and its adaptability to a wide range of programming languages have successfully appealed to organizations investigating into the potential of integrating blockchain technology onto existing infrastructures and systems. The Chinese government for instance, is utilizing Ethereum to create a blockchain-based currency but using NEO to create a smart economy to process certificates.
"NEO developers can write smart contract code in .NET and Java/Kotlinm, and we are currently testing integration with Go, JS, and Python for a rollout in the future. This will allow a great number of developers globally to build smart contracts on NEO," said Hongfei.
In the upcoming years, Hongfei emphasized that it will continue to work with law enforcement agencies and governments to demonstrate the potential of blockchain technology in real world applications and create a modern blockchain ecosystem:
"We believe blockchain usage will eventually integrate real world applications, such as digital assets based on digital identity. This would allow for better anti-money laundering and know your customer capabilities in blockchain, of which there is a paucity in the modern blockchain ecosystem."