HTC to Launch First Smartphone with Native Binance Chain Support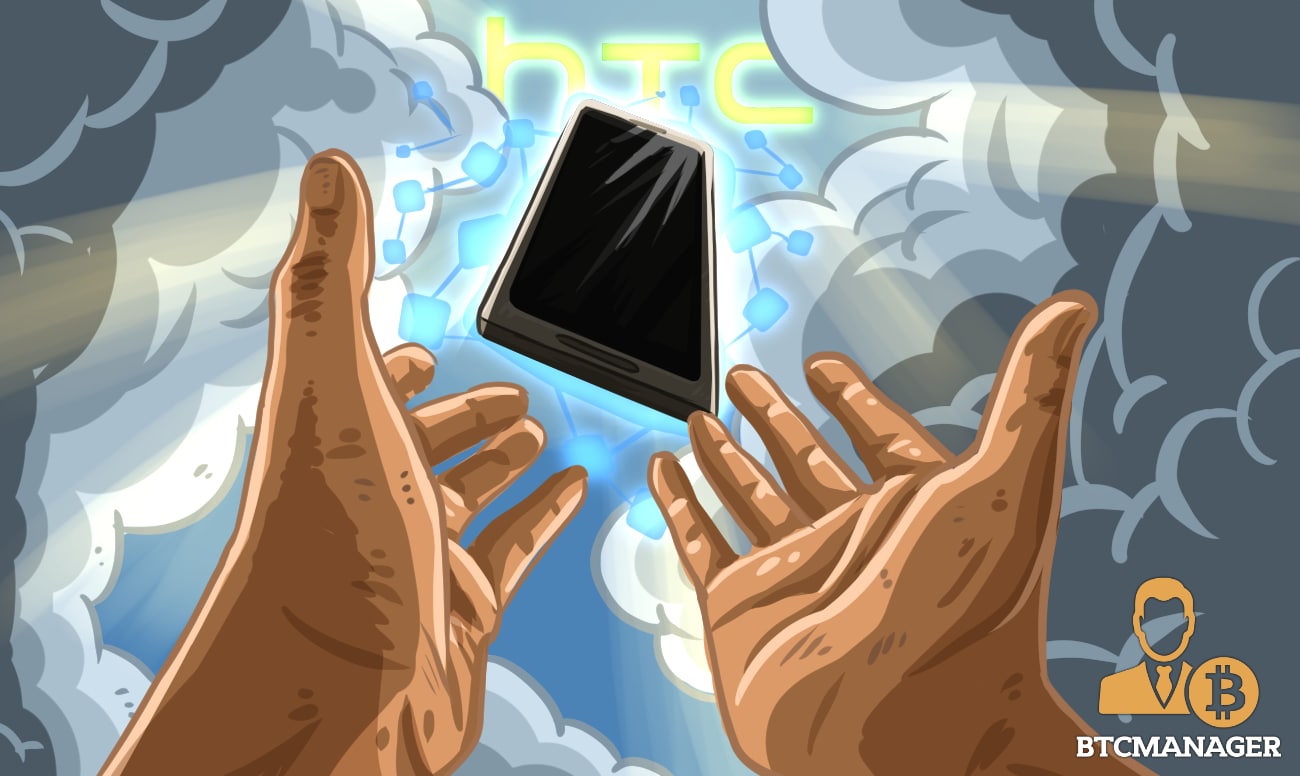 Leading smartphone manufacturer HTC has teamed up with Binance Exchange to provide a limited edition smartphone which embeds native support for the Binance Chain blockchain and Binance DEX. The new smartphone will be available worldwide with varying price ranges according to an official announcement from Binance.com, September 12.
An Exchange-Ready Smartphone
HTC has made another major step to support the mass adoption of cryptocurrency. The consumer electronics company has partnered with leading crypto exchange Binance to launch a limited edition of their signature Exodus 1 smartphone which offers native support for the Binance Chain blockchain and allows users to exchange on the go through Binance decentralized exchange, Binance DEX.
The Exodus 1 will be the first mobile device to integrate native Binance applications. Both Binance and Trust Wallet will be pre-installed so that users will have access to the crypto market right from their first activation of the smartphone.
Thanks to the new HTC phone, users can access Binance Exchange while still holding the private keys of their coins and also manage their personal bitcoin node from mobile. 
Executives of HTC have commented on the new partnership highlighting the company's commitment to enabling greater financial decentralization by empowering individuals to access a liquid cryptocurrency exchange, whilst still holding full control over their private keys.
According to Binance CEO and crypto tycoon Changpeng Zhao, smartphones will play a key role to allow greater crypto adoption worldwide. He then added that in the future, each smartphone will eventually be a kind of POS infrastructure and payment device, de facto cutting out many intermediaries.
The new HTC Exodus 1 will soon be available for sale online at the price of USD$599 or SGD$889. As a little touch of finesse, the smartphone will feature wallpaper and back cover designed by Binance and the first 500 purchasers will receive a bonus of $100 in Binance Coin (BNB).
HTC's Crypto Affair
This is just the last crypto-related project launched by the Taiwanese electronics company. Their endeavors in the crypto sphere are now well-known worldwide.
HTC market share shrank significantly in the last two years and the company is under considerable pressure to keep up with market competitors Samsung and Apple. To tackle the decreasing market dominance, HTC has been expanding its product line to other consumer goods. Though there are concerns in the smartphone industry, the company is strongly betting on blockchain applications.
After a successful launch of the first generation of blockchain-enabled smartphones in July 2018, HTC has renewed its commitment to the crypto industry during 2019.
In October 2019, the company announced a new partnership with Bitcoin.com which allows the user of Exodus 1 to have a built-in wallet for Bitcoin Cash (BCH) and to access multiple services on the Bitcoin.com web portal, including lottery games.