HTC Is Bringing Power-Efficient Monero (XMR) Mining to Smartphones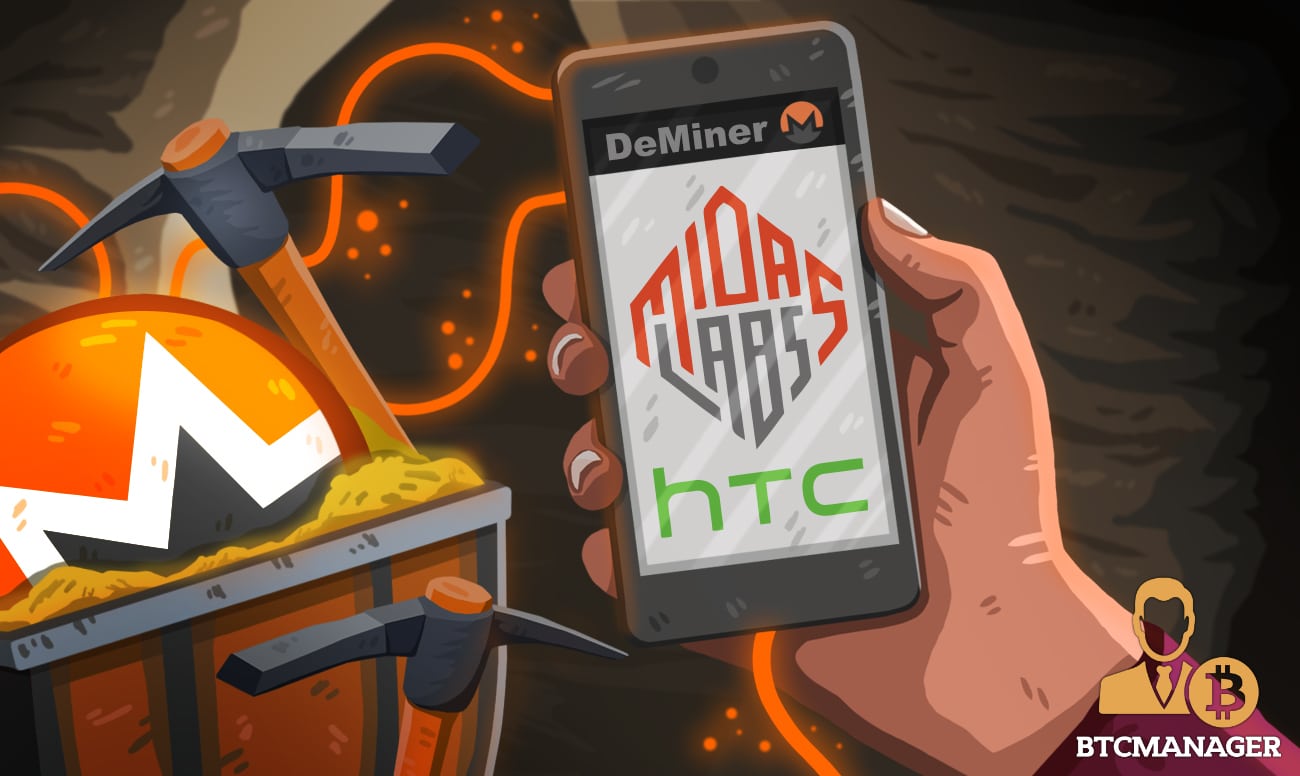 Mobile phone manufacturer HTC is ready to bring cryptocurrency mining to smartphones as according to Forbes report, published on April 10, 2020, the company's flagship blockchain smartphone – HTC Exodus – has partnered with Midas Labs to enable Monero (XMR) mining on phones.
HTC Brings Crypto Mining to Smartphones
Taiwan-based smartphone manufacturer, HTC, via its blockchain-powered flagship product HTC Exodus is bringing cryptocurrency mining to handheld devices later this year.
Per sources close to the matter, HTC has joined forces with Midas Labs to enable privacy-centric cryptocurrency Monero (XMR) mining in smartphones by Q2 2020.
Dubbed DeMiner, the digital currency mining app is scheduled to hit Android Playstore by Q2 2020. Reportedly, the app is comparable to regular desktop computers in terms of its hash rate ability. At the same time, its consumption of power for such purposes is far less, thus, enabling mobile phones to mine XMR both, effectively and efficiently.
According to the report, the app will enable smartphone users to mine XMR worth at least $0.0038 per day on average. The electricity cost for the same is expected to be less than 50 percent of the aforementioned figure.
A major reason HTC decided to bring crypto mining to smartphones is to ensure the decentralization of existing crypto networks by diluting the mining concentration across a large number of hardware devices.
Commenting on the development, Phil Chen, Decentralized Chief Officer, HTC, said:
"Mining on mobile is an important research topic in understanding the development of secure crypto networks. The number of mobile phones in 2020 is approaching 3.5 Billion, which would further decentralize and distribute the hash rate and mining power of such crypto networks."
Adding:
"At HTC, our position is to use the mobile phone to drive further decentralization. The mobile phone has become the primary computing device of the people and making it accessible to everyone empowers the people."
Is Mining XMR Sustainable?
Although HTC sounds optimistic about the success of its idea of introducing crypto mining to mobile phones, skeptics aren't too thrilled with the choice of cryptocurrency the firm has decided to go ahead with.
Monero is one of the few privacy-centric cryptocurrencies with an active development ecosystem. However, XMR's focus on privacy hasn't sat too well with regulators and exchanges the world over, who suspect the digital currency could easily be used for illicit purposes including money-laundering and terror financing.
Whether HTC and Midas Labs continue to stick with XMR or introduces other cryptocurrencies, including Bitcoin (BTC), and Ether (ETH) sometime in the future remains to be seen.